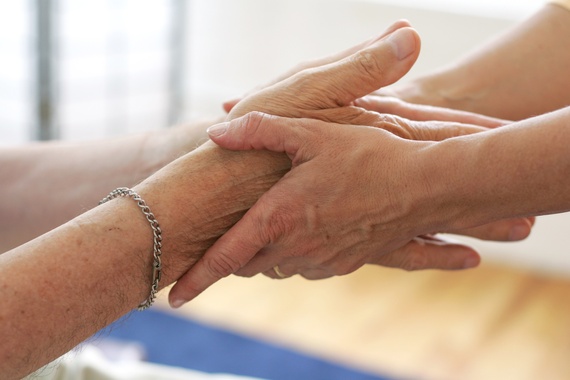 photo courtesy of Rosalie O'Connor Copyright 2005, used with permission from the Feldenkrais Guild of North America
"If You Find it in Your Heart to Care for Somebody Else, You Will Have Succeeded." -- Maya Angelou
At a time when health care providers face shrinking reimbursements and ever-greater demands on accountability and compliance, it's not difficult to understand why some professionals are driven away from careers in empathy.
It is a dilemma many of us face on a daily basis. I chose to stay true to my career by enrolling in Evidence in Motion's PT doctoral program. I wanted to update my clinical knowledge, but more importantly, I wanted to acquire the business skills that would help me continue to deliver compassionate and affordable care.
Through my education, I have had the privilege to connect with some of the top PT clinic owners in the country. I have heard their passionate voices express why they are still working hard to keep their businesses going. Our program emphasized state of the art learning with an emphasis on participation on discussion boards. One of my favorite topics? Making sure insurance companies are following through with their commitments.
Here are five reasons why I still love this profession:
1. We love to learn and teach self-care to others:
"Happiness is being infinitely curious, constantly learning, constantly mastering new and difficult tasks." -- Dr. Carol Dweck
2. We love having the opportunity to express compassion and empathy.
This presents a challenge in a business environment, and PTs are known for wanting to give their work away. Fortunately there is also growing evidence that empathy improves patient outcomes.
3. We PTs love being advocates for our patients.
Since we spend a great deal of time with our patients, many of us become a family practitioner of sorts, advising and referring when patients ask our advice on a wide range of issues.
4. We love being able to touch our clients with optimism.
The intimate contact we have with our patients often inspires them to think of us not just as therapists, but as coaches and cheerleaders, healers and counselors.
"Through touch, we bypass spoken and visual communication to connect directly with our clients. We can use the power of touch to help our clients feel supported and accepted for who they are." -- Karol Connors, MPT, Feldenkrais Teacher
5. We love receiving as much as we love giving.
Often patients will tell us about how the work we do together transforms them, or helps them find new ways to feel better. Moments like this send chills through me and give me plenty to draw on when I meditate on gratitude.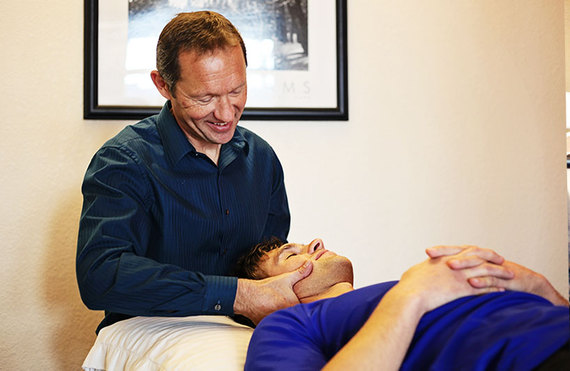 pictured Dr. Timothy W. Flynn PT, PhD, OCS, FAAOMPT
If you are in need of a physical therapist, look for the above qualities in your practitioner. In addition, see if they are open to learning from other healing modalities and teachers -- those who might challenge their beliefs and assumptions, like Feldenkrais or Continuum teachers. Hopefully they also have strong alliances with other medical providers such as registered dietitians, occupational therapists, and psychotherapists to collaborate and assist in offering high quality care.
My program will end soon, but I feel inspired to continue to learn and grow as a physical therapist. I have been honored by EIM to provide a course in Touch Sensitivity that explores the work and wisdom of Dr. Moshe Feldenkrais.
If you want to move from a fixed mind-set to a growth mind-set, join us! You can find course details by following me on Twitter!
Empathy: Our true call to care