Visiting a national park can be one of the best experiences of your life. Ultimately, it is up to you to ensure it is an amazing trip, but here are some friendly tips to help you.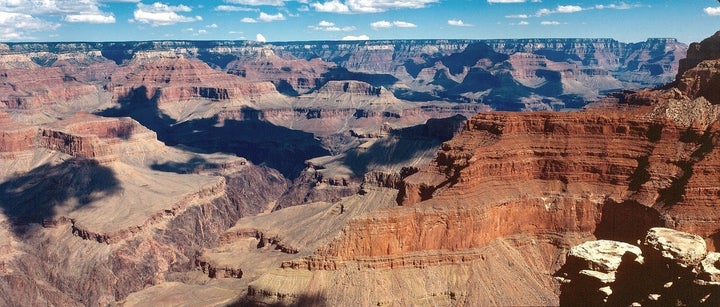 1. Plan Your Lodging in Advance
Whether you are interested in camping or staying at a hotel, make a reservation. Many times people will drive all the way to a national park, find no vacancies and then have to backtrack one to two hours to the closest town and try to find a hotel there. Make reservations and save yourself time and energy.
If you are camping and haven't made a campground reservation, every park has first-come, first-served campgrounds. You'll need to devote some time tracking one down and should be at the campgrounds from about 10 AM to noon to make sure to nab a spot as previous campers vacate their spots. National forests, which often surround national parks, may have campsites available as well.
2. Follow The Speed Limit
Traffic at national parks during peak season can be a headache for all. No one wants to be pulled over for speeding and given a ticket when on vacation. Park rangers hand out tickets for speeding more often than you'd expect. Here is the kicker, if you get a ticket in one national park, every park ranger in every national park has that ticket on file. So if a line builds up behind you but there is no one in front of you, pull over and let them pass. You'll be happier and those who want to speed risk getting a ticket far from you. Help eliminate road rage when possible, especially in our beautiful national parks
If a line of cars is inevitable due to road construction or an animal siting, challenge yourself to appreciate what you are seeing. It is also a great time to play games like 20 questions, tell riddles, sing songs, or when at a complete stop for an extended period of time, turn your car off, turn the music up, get out of the car and enjoy the weather.
3. Never Approach Wildlife
Unfortunately, every year people are injured and often die from ignoring the advice of staying clear of wildlife. Even that docile looking bison that looks like it couldn't move faster than a tortoise can quickly become a 1500-pound attacker moving 30 miles per hour straight towards you. If you pull over to take pictures of wildlife, maintain the recommended distance by the national park service. Never put children at risk by taking them too close to wildlife. And if wildlife approaches you, please back away and keep a safe distance. Injuries and deaths due to encounters with wildlife are almost always avoidable.
4. Stay On the Designated Paths
This advice seems like a given, but it isn't always heeded. In Yosemite, more people have died by drowning than any other way. People want to get close to the water, which is swift and can pull you in quickly. Please stay on the designated paths. In Yellowstone, small hot springs can be hiding under a thin layer of soil and if you step off the pathways you are risking up to 3rd degree burns on your foot, leg or more of your body. In the Grand Canyon, the edge of the canyon is very dangerous! That is why they have railings. Many people have crossed over the railing to take a picture or get a better look and have fallen into the canyon.
Preservation is also a great reason to stay on the paths in even the safest of areas. We want to preserve our parks for generations to come. Please help the world with this endeavor.
5. Take Pictures but Also Put Your Camera Down
We take pictures to remember where we have been and moments that we shared. Sometimes we forget to put the camera down and listen to the sounds and smell the great outdoors. Make sure to touch the grass, a rock, or a tree and experience the nature you came to see. And of course feel free to take a picture of yourself touching a tree or rock if you want to!
6. Buy The Annual Pass
The National Park System offers the "America the Beautiful" annual pass for $80. Park entrances often have shorter lines for those with passes. Take advantage of this great offer and of your time spent in the park. They are available online here.
7. Plan to Visit Outside of Peak Season
Many national parks are very busy from May to September. Parks in northern America open a lot of their amenities and roads Memorial Day weekend or even later. Visiting outside of the peak season can be a very special experience. Often you can see more wildlife and you can maximize your time as lines are always shorter or non-existent. Mid-week is always less busy than the weekends as well.
Whenever you visit one of America's national parks, remember that the land belongs to everyone and it is our civil duty to help keep them beautiful. Leave nothing but footprints, take nothing but memories, and kill nothing but time.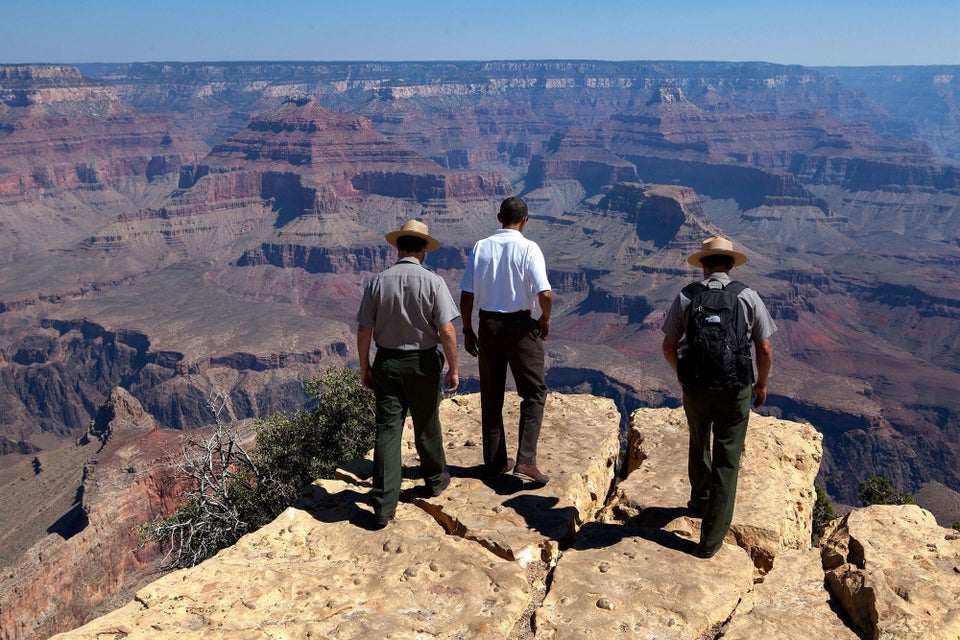 Obama Family Visiting National Parks