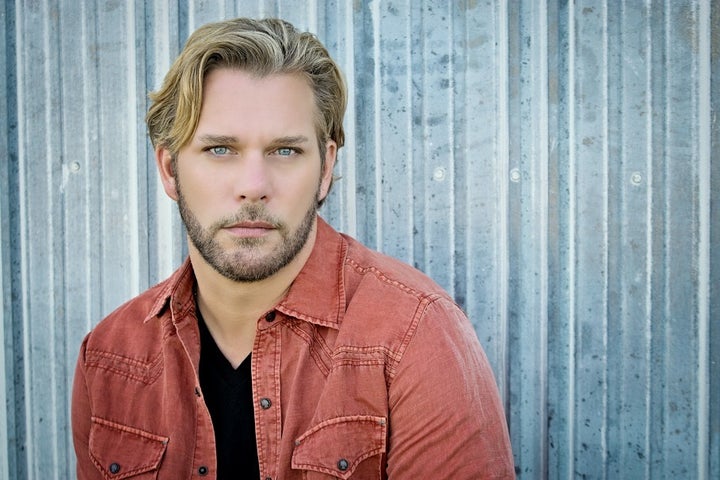 Millions watched Craig Wayne Boyd's victory in Season 7 of NBC's The Voice, and now the vocalist's long-awaited album Top Shelf drops on October 27 from Copperline Music Group. Boyd's acoustic performance of "Stuck In My Head" premieres exclusively below.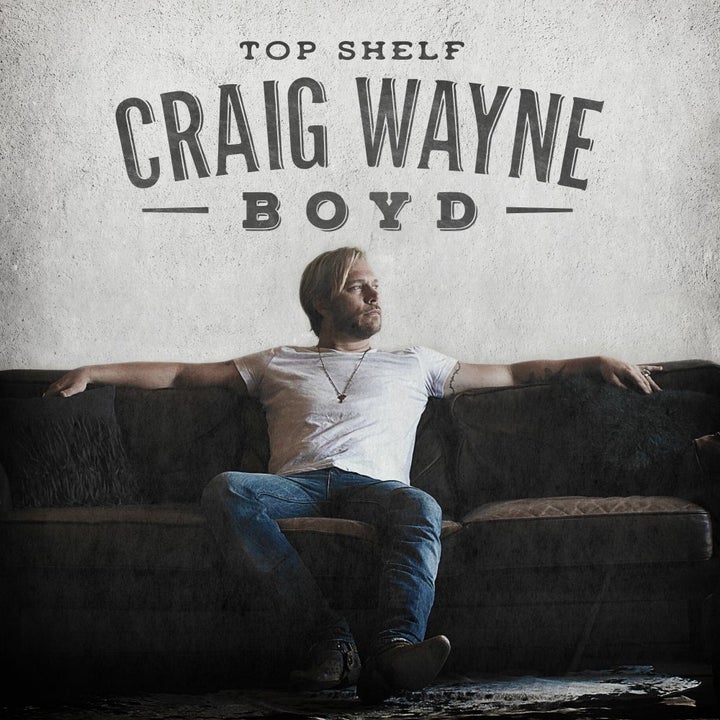 A Conversation with Craig Wayne Boyd
Mike Ragogna: "Stuck In My Head" is now stuck in my head. Craig, how could you do this to me?
Craig Wayne Boyd: You know what, I'm getting that question just about every day because I've been out on a radio tour around the country and it's definitely getting stuck in people's heads. So the song is doing what it's supposed to do!
MR: Gee, thanks. [laughs] So how did this song come together?
CWB: I started recording Top Shelf about two years ago but we didn't have a way to put out the album. This year, I was fortunate to have Copperline Music Group sign me to the label, so we went back in the studio and recorded a whole new batch of songs. "Stuck In My Head" was the one that really stuck out, so now we're releasing it to country radio.
MR: What are you going do with that batch of songs that didn't make this record? Are they going to be your b-sides until the end of time?
CWB: Maybe. I do feel like I have some great songs that did not make Top Shelf, but this album really reflects where I am in my life right now.
MR: What is going on in life? And what's going on in your life that you expressed through your music this time around?
CWB: I'm finally feeling happy with where I am. I spent a lot of time searching and chasing different things and now I feel like I have a grasp on it. Of course, you're always looking to progress yourself. I'm finally being able to sit back and say, "Oh man, this is really cool."
MR: Take us through some of the stories behind the songs.
CWB: "Somewhere In There" is the second track on Top Shelf. I gravitated towards the song because it really told the love story with my wife, and the first night I met her I said, "I'm going to marry her," and sure enough, I did and that's kind of what that story of the song is about. Somewhere in here, between the sun going down and it coming back around, I'm gonna kiss this girl. Incidentally, I set out for that song to be a duet. Plans fell through and I only had a couple days to finish the album. I called my wife and said, "Can you be at the studio in about 45 minutes—because you're about to sing with me."
MR: Nice. Was there anything you were trying to do with this project versus your last one?
CWB: I tried to really approach this, even though it's distinctly a country album, as genre-free in the fact that I didn't just have to have a fiddle and a steel guitar. I really experimented and used what was at my disposal. I brought in horn sections and string sections that helped me find a happy place musically.
MR: Now that it's been a few years since your winning on The Voice, did anything sink in from "The Voice" that affected your perspective when you entered this latest project?
CWB: The Voice really opened up my eyes that I wasn't just an outlaw country guy. I matured as an artist during that time and realized that my music could be open to more than just a country audience.
MR: From the artist's perspective, why do you think you won on The Voice?
CWB: That's really hard to say. I prepared my whole entire life for that opportunity. It was a lot of preparation and a little bit of luck.
MR: What motivated you to even try out for that contest?
CWB: A lot of my "training" was done in the honky-tonks across the United States, you know, 240 plus dates a year for three or four years in a row singing every night, whether it be two people in the audience or sometimes there would be a 1,000 people in the room. Being able to deal with those situations and being put on the spot and knowing and learning how to handle those kinds of crowds, no matter the situation you're put in, I think is what really propelled me to handle challenges during The Voice.
MR: Was there an experience during that whole process when you had a great "a-ha!" moment that might have changed your life?
CWB: I think it was probably right after the first live performance we had. The live knockout rounds. When the knockout rounds happened and after I ran off stage, that's where I got that feeling that was like, "You know what, maybe I'm not the one that's in charge here and maybe I just need to let go." Subsequently, I chose to sing a gospel song and that's where my path changed on the show.
MR: You did "The Old Rugged Cross" but you also sang Johnny Cash's "I Walk the Line." That seems pretty ballsy considering the original is so iconic and there were sure to be comparisons.
CWB: That was kind of a scary thing, performing "I Walk The Line." We had a different song selected for that week and I was sitting around playing guitar and I asked Blake [Shelton], "Man, check this out, I don't know if it's something I should do or not." I played him the version and all of a sudden the producers came down and they were like, "We need to do that this week." I played with the arrangement and drew inspiration from Cash and Waylon Jennings, who covered it a while back.
MR: Most people wouldn't dare do a a signature song like that.
CWB: People are going to love it or they're going to hate it. I think in life, you have to do that sometimes.
MR: In 2014, your single "My Baby's Got A Smile On Her Face" debuted at #1. Is it hard to have come off an instant hit and have to match that kind of success? Does it create a challenge for you or are you looking at it from a different perspective?
CWB: Any time you have the opportunity to release music and people like it, you're a very blessed person and that's what I hope to achieve this time. I hope people listen to the song and listen to this album and they enjoy it. And if that's the case, then I feel like I've done my job and we'll let all the numbers fall where they may.
MR: You also recorded "Presence of the Lord" for Top Shelf.
CWB: It was a song that really struck a chord with me and it really summed up the whole album for me. Like I said, I feel like I have found a happy place in life. I thought that song was very fitting for where I'm at.
MR: Could one of those reasons be your wife having a baby in January?
CWB: Oh, absolutely. We are so blessed. It is everything going on right now that makes me feel that way, plus having a son that's a healthy kid and doing extremely well. He recently started school. He loves his mom and he loves me. And having a beautiful daughter and a beautiful wife. I now have a roof over my head instead of living on sofa to sofa. That's how it was before The Voice. There are so many things that have put me in this place and now I can really do the music that I want to do.
MR: Where do you want to go creatively after this release? What are your blueprints for the future?
CWB: Well, my plan is to take the music to our fans. We want to play and take them out of their situation, their problems and take them on a musical journey. I've always approached music that way, that's my job. I'm an entertainer. I'm there to take people out of their problems, not to give them mine or do anything of the sort. It's my job to take them away from that and now I have a new batch of songs to do just that. And that's what I'm looking forward to doing when we release this album.
MR: What are you doing to that end, in your live performances?
CWB: I try my best to put together a show like a roller coaster. I take you to a high, then I will bring you to a place of thought and then bring you back to that point of excitement.
MR: Sounds a little Garth Brooks-y to me.
CWB: That's a huge compliment! When "My Baby's Got A Smile on Her Face" debuted at No. 1 on Billboard's Hot Country Songs chart, it became only the second song, following Garth Brooks' "More Than A Memory," to achieve that level of chart success. I've always admired Garth and to even be in the same sentence as him is such an honor.
MR: What are some of the biggest lessons you've learned as an artist over the last couple years?
CWB: Don't take yourself too serious. That's key.
MR: What advice to do you have for new artists?
CWB: If you can quit, quit. If you can't, then it is truly what you're meant to do and you need to get out there and bust your butt. Hone your craft, do it to the best of your ability. And remember it's not about you, it's about the people that are in front of you.
*******************************
SUNBATHERS' "HONEYSUK" VIDEO EXCLUSIVE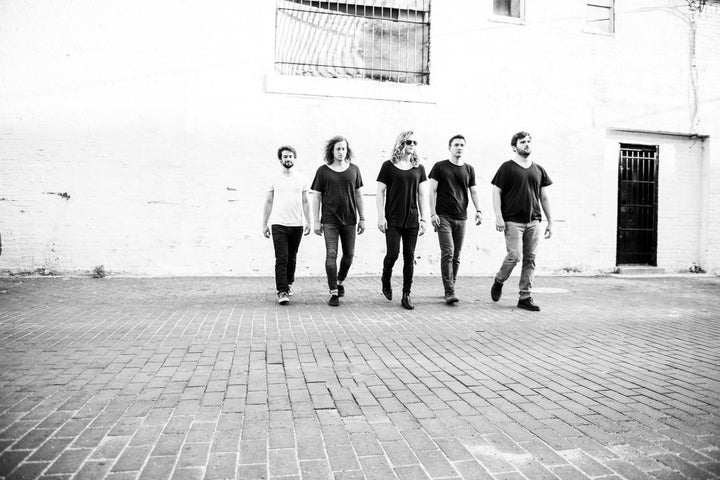 Presented here is "Honeysuk," Washington D.C./Baltimore's Sunbathers' new release. FYI, the band's most recent track, a remix of their song "Intimacy" by Belgian melodic house act Curtis Alto, has received over 1 million views since its release in February.
According to Sunbathers' vocalist and synth player Sean Lynott...
"We've gone a long stretch since our last release, but we're excited to break the silence with 'Honeysuk.' The song has become a staple of our live show―an ecstatic moment during the set where the energy between band and audience hits its peak. With the help of Donny Ingram at Dreamcatcher Studio, we feel like we've done a great job of capturing the song's energy in the studio and are excited to have it on wax.
"We regrouped with Jorge Lucas and D.I.Y or DIE Productions—the team behind our 'Intimacy" video—who did a remarkable job of portraying the intertwined, albeit subtle disparity of the song. We think they've created a striking visual, and more importantly, a piece that speaks to the true nature of the song. We're looking forward to seeing how people interpret and react to the video."
The video's director, Jorge Lucas, adds...
"Following the release of Sunbathers' music video for 'Intimacy,' we felt emboldened to take the next video in a radical direction. Unlike 'Intimacy,' we knew we wanted 'Honeysuk' to be less narrative-based, shot in a controlled location, and to feature the band prominently. We first established a visual aesthetic and color palette that suited the song. During a hike one day, not long before the start of filming, the song inspired me to write a story about a man who grew a woman out of soil. This snow-balled into a Pygmalion-like fairytale with a violent conclusion. Thankfully, the band liked my unexpected twist on the lyrics, as I had done on 'Intimacy'. So we forged ahead to tackle toxic and abusive relationships in a story that empowers women to be the masters of their own fate. We filmed the bulk of the video in 13 long hours one day in May in a Brooklyn studio. Throw in some great visual effects from our friends at Third Beacon Studios, and we have a music video we're extremely proud to show the world!"
******************************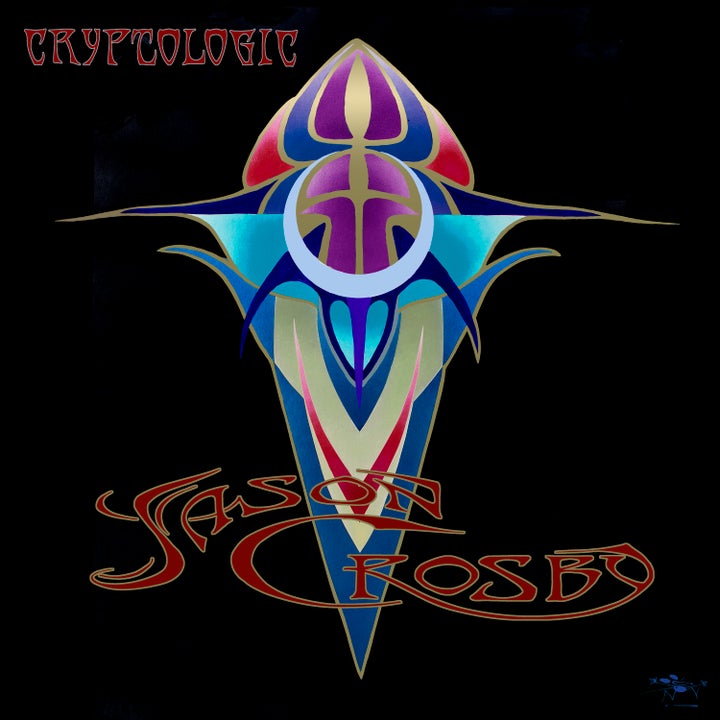 A Strange Conversation (My Bad) with Jason Crosby
Mike Ragogna: Jason, the new album is titled "Cryptologic." Despite it starting with a "c" and not a "k," might this album be an analysis of Superman's dog's intelligence? Perhaps it's about another topic, like how mausoleums currently are embracing computer technology to keep track of corpses as a precaution against zombie apocalypses? Or is it remotely possible it's about something else?
Jason Crosby: Tim Bluhm of The Mother Hips gets the Cryptologic credit. I think it involves a world traveling sea captain who gets trapped in the fourth dimension for a little while.
MR: See, I was gonna say that! Man!! Okay, now that we've established it's about something else, would you mind taking us on a tour of the album? Jason, leave nothing to imagination. Every single detail.
JC: The tour begins in Maui where "Final Step" was conceived. I was playing gigs there in January of 2016 and I flew in a couple days early to hang out. A friend of mine who was also there lent me a ukulele for musical inspiration and I wrote the song immediately. We then travel to Marin County, more specifically Mount Tamalpias/Stinson Beach, for "Below Horizons." Later on, we get to New York City at 4am for "Roads are Torn," Moloa'a Bay in Kauai for "Was I Ever There," Adirondack Park for "One of Those Places," back to New York City for "Umbrella," to Vegas for "Gambler's Conceit" and to my heart for "Goodbye My Friend."
MR: The album will be released digitally on September 29 and CDs and LPs from the trunk of your car while you're on the road. But how will this limited distribution of ancient formats satisfy that Crosby-crush in vinyl devotees and older demos? Why must they suffer so?
JC: Well, 8-track tapes will be available in 2019!
MR: Considering you have that maddening affliction called "perfect pitch," is pitch correction your best friend or do you expect professional, expert, in-tune performances for your projects? Where do musicians and vocalists get banished to when they sing a quarter tone out? And which songs on Cryptologic--still not convinced it's not about a poorly-spelled Krypto—are the most perfectly pitched?
JC: Pitch correction was used sparingly on this recording. It was used heavily on a pump organ that was extremely out of tune but had such a cool sound. It was OUT—like, not even in tune with itself, but just completely out. That was probably the biggest challenge with my perfect pitch affliction.
MR: You picked up a violin at age two. Did you find it on the street and your parents never slapped it out of your Trump-sized toddler hand? Or could there be another way you discovered this classic, classical vehicle of expression?
JC: My first instrument was a 16th size violin. I was almost three so it wasn't that big of a deal. I started my training using the Suzuki method, which is an ear training method of learning the instrument. Have you ever heard 30 three-year-olds all playing 16th size violins at the same time? It's....interesting.
MR: And frightening, congratulations for surviving that! So then you went on to learn guitar, French horn, and trumpet. Why weren't you satisfied with the violin? Is there some traumatic story behind the decision to move on from your first musical love?
JC: When I was in 5th grade, my family moved from one town to another and the new town did not have an orchestra program. I wanted to participate in the school's music program, so I learned the trumpet. Later in 10th grade, I was punched in the lip by a fellow trumpet player who was upset because his little sister had given me a hickey, so I learned how to play the french horn so I didn't have to sit next to him anymore.
MR: Now that's an awesome answer. So to convince aliens not to destroy the earth, which songs on the new album would you play the invaders?
JC: Well, perhaps talk of the "Fourth Dimension Blob" in "Was I Ever There?" would help. And when I've played "Goodbye, My Friend" to people, they generally cry instead of destroy things.
MR: [laughs] You've toured Russia, China, Cuba… Any US-friendly countries?
JC: I played in Nambia once, the Covfefe is fantastic! I did tour in East Berlin once in 1990. And I love Russians... ya know the good ones, like my lovely piano teacher for 13 years and her family, not the tyrants that our country's (mis)leader pals around with.
MR: Perfect answer, we are besties forever now. Jason, your album reflects the many musical styles you love—jazz, funk, a little Latin, pop, rock, zydeco, and klezmer. Maybe I'm wrong about zydeco and klezmer. But what is your approach to songwriting and what is your recording process like? Sorry to suddenly get so damned serious.
JC: My writing process generally begins on a guitar. "Final Step" being the exception on the uke. For some reason, I feel more comfortable writing on an instrument that I'm not as comfortable playing. I'm exploring the instrument and when I find something that's unique to me, it inspires me to develop it. The recording process for Cryptologic was done in two phases. Half the album was done basically with producer Karl Derfler recording me playing up to ten instruments and creating a soundscape for the song. Then we would bring in a couple of friends to play instruments. For the other half, we recorded it like a band with The Mother Hips being my band.
MR: So. What advice do you have for new artists?
JC: Try to stay healthy! We are losing too many artists these days. Having recently turned 43, I've realized that my first tour was 30 years ago...s**t! It's easy to get swept up in the nightly party because you are the entertainment. But I've learned moderation in recent years and it has yielded results. When I was in high school, I failed gym because I skipped class and would go play music and party with my friends. Now I spend my off days at the gym, therapist, and teaching young people music. It's way more rewarding to be a healthy musician then a tortured soul. And when appropriate, I still party and have a good time with my people, but it's a thoughtful decision.
MR: On another serious note…no, just kidding. Which of Superman's other pets might you be writing about for your next project?
Cryptologic is available today!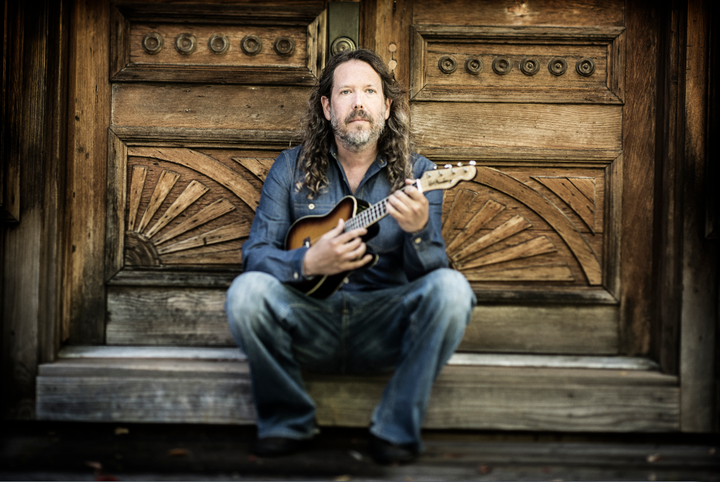 Popular in the Community