What comes after the Eiffel Tower?
If I were to make you associate a word with Paris, you would most likely think Eiffel Tower. There is of course nothing wrong with this since the Eiffel Tower is such a popular site. Also, sitting on the grass by the Eiffel Tower makes for a fun afternoon. However, there is so much more to Paris besides the Eiffel Tower. The sites and the
"Let them eat cake" Did Marie Antoinette say it or not? This particular phrase is repeated regardless if Antoinette mutter these words or not. However, you hope she did once you travel through the gardens of Versailles. Put aside an ENTIRE day to walk to these grounds. Make sure to have a bottle of water and comfortable shoes on because you're FitBit will be in constant use this day. For 3 euros extra, I highly recommend going to see Marie Antoinette's personal home/village and King Louis XVI's pink marble mansion. Start off at the separate homes and end at the main castle. The crowds will be smaller, and you will actually have the chance to admire all of the extravagant artwork. Versailles is a world of its' own, full of breathtaking views and architecture. Spend the day on the grounds just walking around and gawking at the golden statues in almost every fountain. This will guarantee be one of your favorite places to talk about when you get home.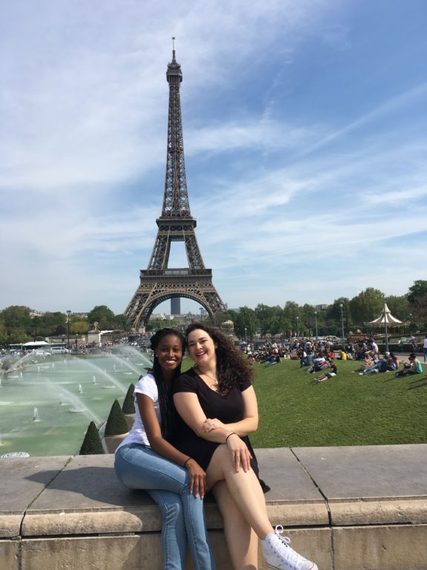 It's creepy, but cool. I don't know what word combines the two. Coopy, maybe? Anyways, the Catacombs is a site you must see before you leave. Your descent under Paris is brought to you by a cement, spiral staircase that is close to never ending. Once you see the light of day (well, sort of) you will walk through the several rooms, gaining knowledge of how the Catacombs came into existence. Then, the real fun begins as you walk through the underground grave yard. There are over 6 million bodies worth of bones stacked together. More skulls are placed in formation of a cross, others a heart. Some areas of the catacombs even have bones in the shape of a giant vase. It's a morbid and fun experience you can't pass up!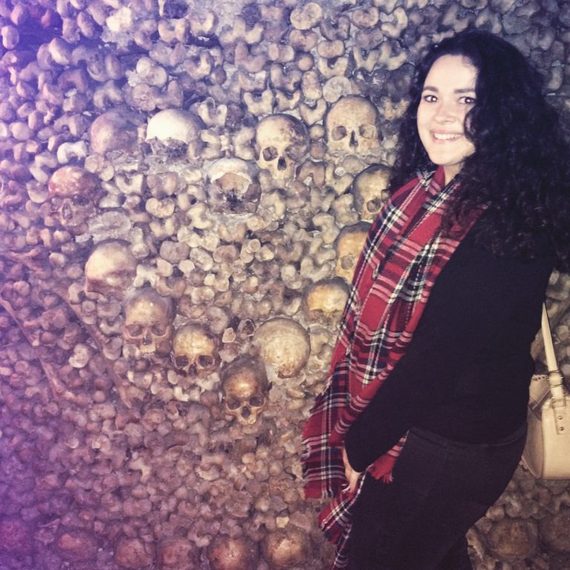 On Sunday at 11am, Notre Dame has an International Service which means, their sermon is given to you typed out in several languages; the actual speaking part will still be in French though. Going to church at the Notre Dame was an unreal experience. I neither speak French, or practice Catholicism, but just observing the different traditions and being apart of something so old, was worthwhile.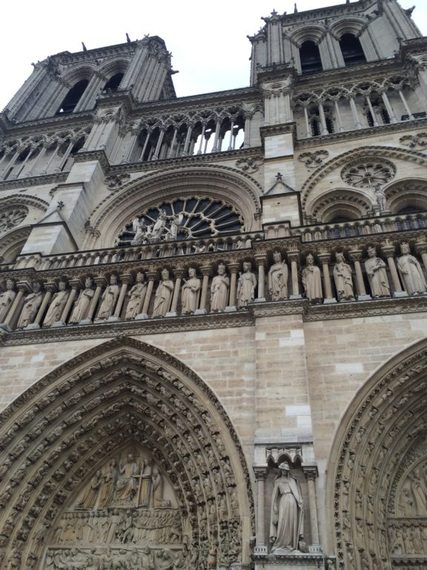 The Tuileries Garden of France is located right behind the Ferris Wheel, or the fountain where Andy from The Devil Wears Prada ditches her phone and Miranda. One of our classes during study abroad was held in the gardens, and it was one of my favorite classes. Even though it was a little colder than anticipated, we (the students) were more interactive and more playful. There is something about a crisp spring day that keeps things lively! Just walk through these gardens, or bring a book, or bring a journal. If you need some alone time, come here and relax.

Sacré Cœur
It's a view like no other! You can get to the top by either climbing or taking a trolley to the top. (Tip: There are two staircases that will take you to the top. Hold out until the second because it is less steep! Our group took the first, and it was quite the hike. Either way though, the view is worth it!) Our group stopped at a shop at the bottom of the hill to pick up hot sandwiches and desserts before enduring our hike. Lunch overlooking Paris is amazing. In these moments, you honestly forget all your problems and just look at the bustling city below. The tops of buildings stretches as far as the eye can see. It is typically always crowded, so be mindful of your things. All in all though, it is a great place to people watch, and an even better place to take a photo op via your friends!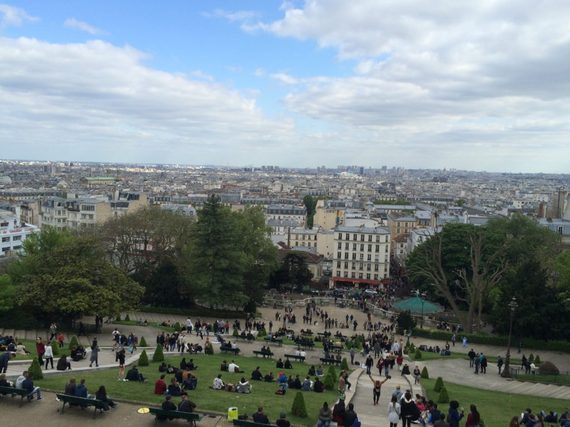 and remember PARIS IS ALWAYS A GOOD IDEA