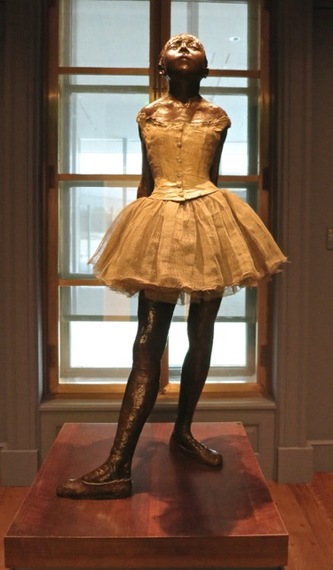 What is it about the extreme northwestern corner of Massachusetts, squeezed between Mt. Greylock and the Green Mountains of Vermont, that draws such exceptional art institutions? Both the ballsy Massachusetts Museum of Contemporary Art (MassMOCA) and the reinvented Clark Art Institute (formerly named the Sterling and Francine Art Museum) have very different - polar opposite - origin stories but have changed the local landscape in similar ways (primarily by boosting tourism).
North Adams - a thriving mill town until Sprague Electric closed up shop, and Williamstown - home to preppy Williams College, have their own styles and vibes but are both worth exploring for a weekend or more.
For more information on these destinations and others in the Northeast USA and beyond, consult the Getaway Mavens at GetawayMavens.com.
Here are the Top Six Things To Do in Massachusetts's Artsy Corner: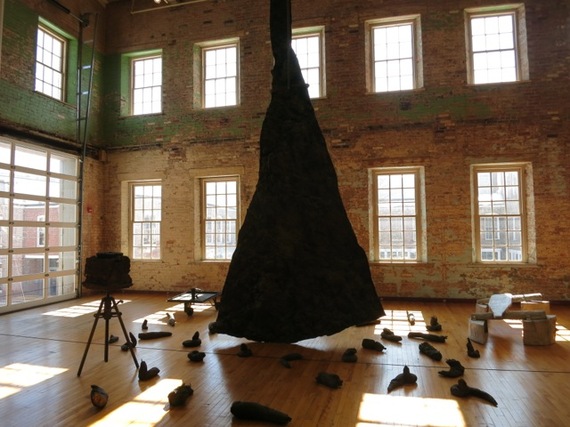 1. Spend the good part of a day at MassMoCA (Massachusetts Museum of Contemporary Art). Housed in a repurposed 19th century mill complex, you'll find massive sculptural, projection and painted installations from Sol LeWitt, Anselm Kiefer and many others throughout a labyrinth of rooms. The 26-building compound, which once housed a textile dye factory and then Sprague Electric (1930-1985), is now a cutting-edge world-renowned art museum and performance space. The institution is expanding out, refurbishing and taking over other mill buildings, drawing the likes of the fine Gramercy Bistro restaurant, book publishers, lawyers, accountants and other businesses. Most of the Museum exhibits are temporary and site-specific. And thrilling. Kids love it here - it's a dynamic place, and worth returning to again and again.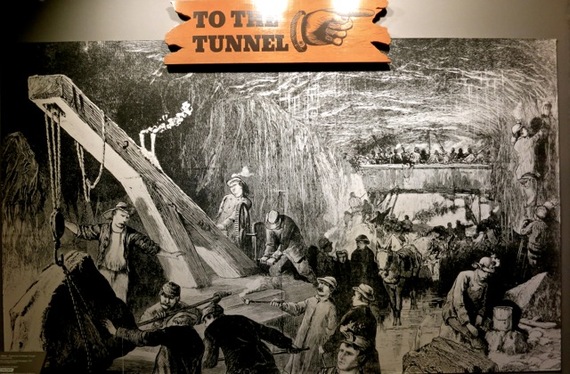 2. Check out Western Heritage Gateway State Park Visitor's Center. North Adams would have never been a mill-town in the first place if it weren't for the brave men who engineered, blasted and constructed the Hoosac Tunnel, which connected Boston to Albany via this section of Massachusetts. Civil Engineers of the day devised a way, without computers or machine drills, to blast through 25,000 linear feet of dirt and rock (working from each side of the mountain), meeting in the middle with a total alignment error of less than an inch. It took over two decades (from 1851-1875), and much loss of life (over 200 men died, mostly from nitroglycerine explosions), but this feat of engineering remains, at 4.75 miles, the "longest railroad tunnel in North America east of the Rocky Mountains". The harrowing story of the building of the Hoosac Tunnel is recounted in the excellent Heritage Gateway Visitor's Center, located in the former Boston and Maine freight yard, and is a great way to round out a visit to North Adams.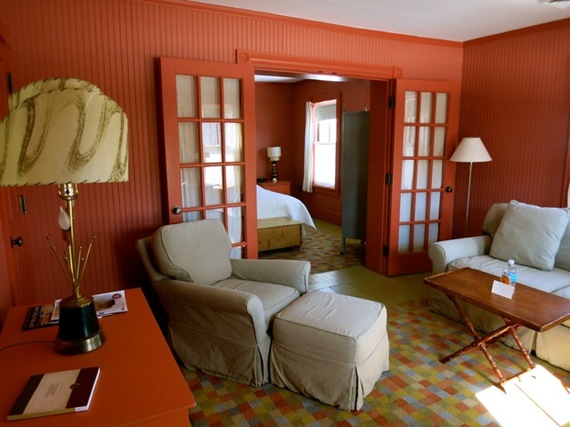 3. Stay in former millworkers row homes at the boutique Porches Inn. Once a dilapidated series of row houses for the millworkers who toiled across the street (in the mill that now serves as MassMoCa), each guest room has been reworked as an upscale, charmingly quirky take on blue-collar Victoriana. One-bedroom suites are equipped with Queen beds and pocket doors that close off a sitting room with desk, settee and pullout couch. Touches include pumpkin-colored wainscoting, linen curtains that look like hanging laundry, TV/Minibar cabinets built to resemble apothecary cases, and in the gleaming bathrooms - white subway tiles, slate floor, and mirrors framed with wood salvaged from the original homes. Though a Continental Breakfast is set out in the Reception Building, opt for breakfast delivered to your room; a coffee-filled thermos and cakey croissant arrive in a vintage galvanized lunch-box.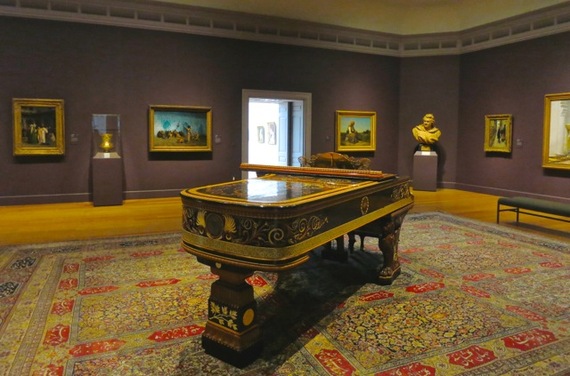 4. Spend a day at the Sterling and Francine Clark Art Institute aka The Clark (Williamstown). The reopening of The Clark in July 2014 after a $145 million dollar expansion and renovation made international news, especially after it garnered a positive and prominent Arts Section review in the New York Times. The new Clark Center building, designed by Japanese Architect, Tadao Ando, practically disappears into the hillside. Surrounded by meadows, reflecting pools, hills and trails, the Clark Center, linked to the renovated Museum Building via a granite and glass walkway, is a visually pleasing addition to the landscape. The Clark's original white marble Museum building has been brought into this new century by architect, Annabelle Selldorf, whose mission was to "make the museum space better without anyone noticing." What one notices are the deeply hued gallery walls and standout French Impressionist collection that includes over thirty Renoirs, some Degas, Monet's, Manet's, along with classic American artists and a selection of Renaissance and Religious pieces. Be sure to spend time wandering the grounds, or, in warmer weather, take a seat on the patio and savor the view.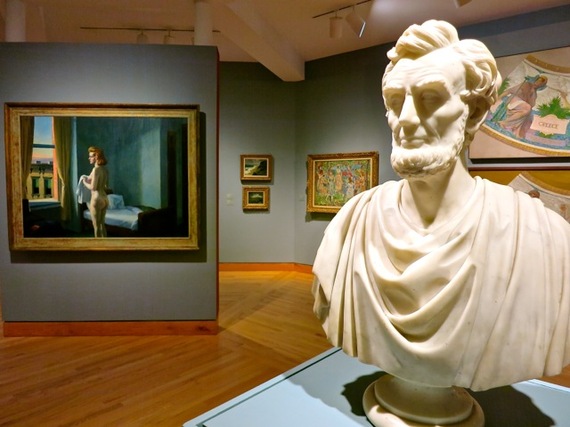 5. Stop in to The Williams College Museum of Art. On the Williams College campus, the collection spans the history of art, with focus on work from 18th century to present. As a "teaching" museum, permanent galleries sport a whimsical juxtaposition of objects; for example, a bust of Abe Lincoln seeming to disapprove of a nearby Edward Hopper nude. Temporary shows are both important and popular (Frank Lloyd Wright's Early Work is up until May '15, and Andy Warhol By the Book though August '15).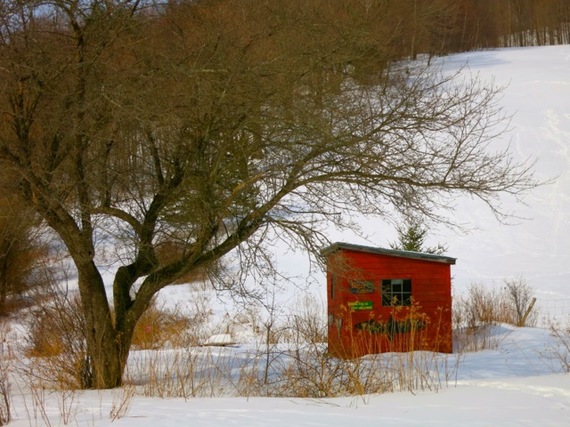 6. Stretch your legs on Sheep Hill - or any of the other 13 properties owned by The Williamstown Rural Lands Foundation. There something very alluring about a bright red shed sitting at the foot of a snow covered hill, made even more so by the fact that it's stocked with backpacks and binoculars for nature-starved visitors. Head to Sheep Hill for programs (e.g. Firefly Hikes, Animal Tracking, Nature Walks), to grab a backpack and pair of binoculars from the little red shed, for a robust hike, or to pick up trail information and maps to all 14 properties. Views are as stunning as any you'll find in area art museums.