Here's a dirty little secret: Kids can spend plenty of time playing with toys, while actually learning and getting smarter at the same time. Toy companies are finding new ways to get kids interested in these concepts in easy, inviting, and fun ways. Some of these toys are so much fun, kids won't even realize they are learning—something I call "stealth learning."
The Toy Insider's STEM 10 are the top ten toys that will not only help give kids the building blocks to success in science, technology, engineering, and math, but will also keep them busy with smiles on their faces. And like parents sneaking vegetables into their child's mac and cheese, kids will be having too much fun to notice that they're doing something parent-approved (gasp!).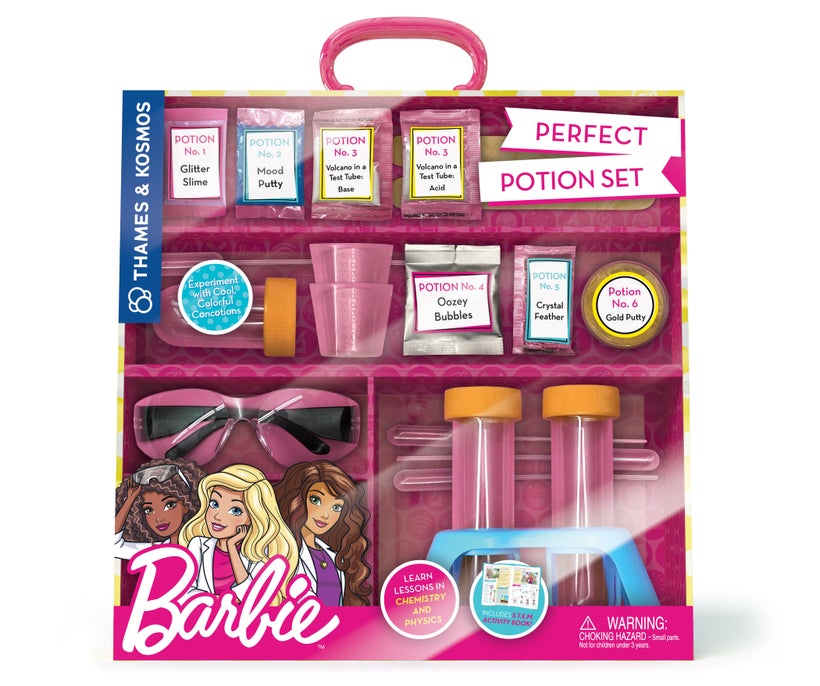 Barbie does it all, and now she's sprinkling that Barbie magic into the science lab at school. Kids will follow a story where Barbie is presenting an extracurricular project at school, and they can follow along with experiments of their own. Inside the colorful carrying case is a child-sized science kit with accompanying tools and materials for real-life working science experiments. Kids can play around with six exciting potions and concoctions, each of which demonstrates important scientific principles that it's safe to say most adults don't even know!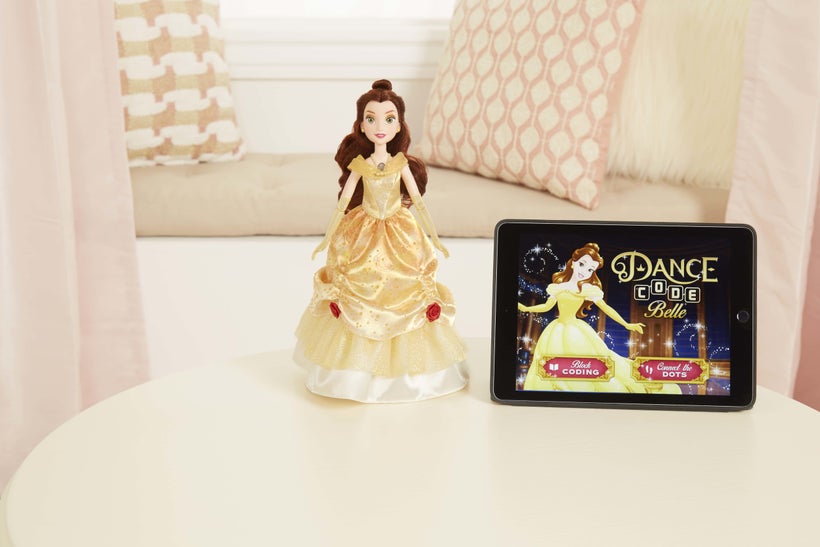 It's a tale as old as time! Curious Belle of Beauty and the Beast is a Disney princess favorite and kids can tap into her enchantment—and their own imaginations—with this interactive doll. Kids can hold Belle's arm to lead her in a ballroom dance in her iconic golden gown, or they can simply press her necklace to watch her dance to choreographed dance routines. Using the story-driven app, kids can learn simple coding techniques such as block coding and "connect-the-dots" to create and choreograph unique dance sequences for their Belle doll to dance to. With more than 100 phrases and seven different songs, kids can interact with a Disney classic while gaining an introduction to valuable computer skills at the same time.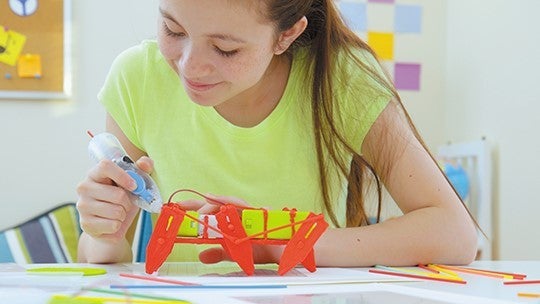 Kids with an artistic side will enjoy this 3-D printing pen that allows them to doodle their ideas into existence. As they draw, BPA-free plastic comes out of the pen, rapidly hardening in the air. Kids can create structures in the air, such as a model of the Eiffel Tower, a pirate ship, or literally anything they can think of! The kit is great to encourage anyone with an interest in designing or engineering, and kids can follow the included step-by-step Activity Guide to create simple robots or ones that walk or crawl! Happy doodling!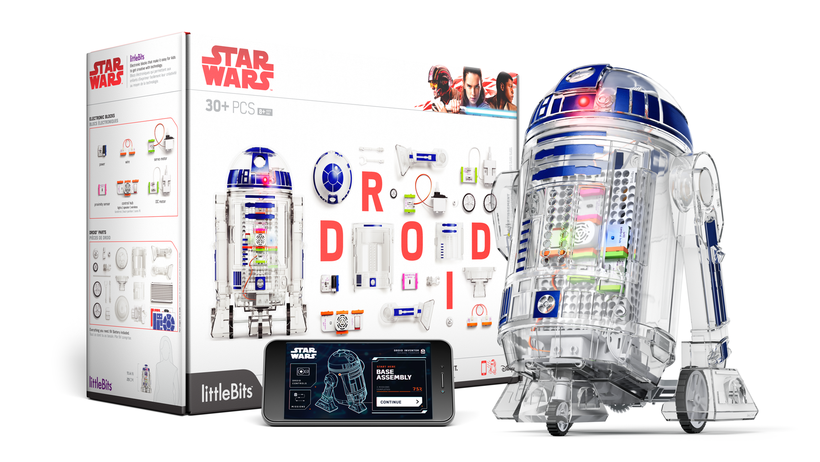 R2-D2 may be the world's most famous droid, and some may say he was a robot ahead of his time. With this Droid Inventor Kit, kids can build their very own R2-D2 with step-by-step instructions, making them an important part of Star Wars history. He has more than eight modes and ten authentic R2-D2 sounds that any fan will recognize instantly. Not only can kids build him but they can also customize him, teach him new tricks, and take him on more than 20 missions with the free Droid Inventor app, making him their new favorite sidekick. This is the droid you're looking for!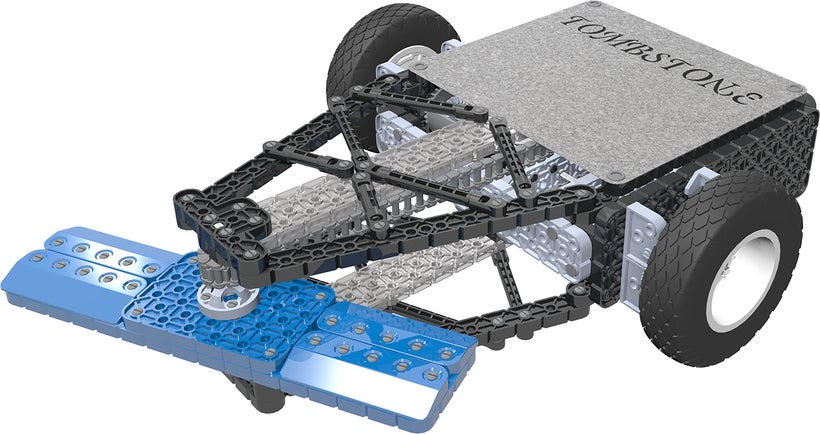 Kids love to battle, whether that means battling their parents to get ready for school or waging war with their toys. With HEXBUG BattleBots Rivals, kids can collect both Minotaur and Tombstone, two beasts from the BattleBots TV show, and pit them against each other using their remote control functions. The robots are each sold separately and come with snap-together pieces to easily rebuild the defeated party for round two. Let the battle begin!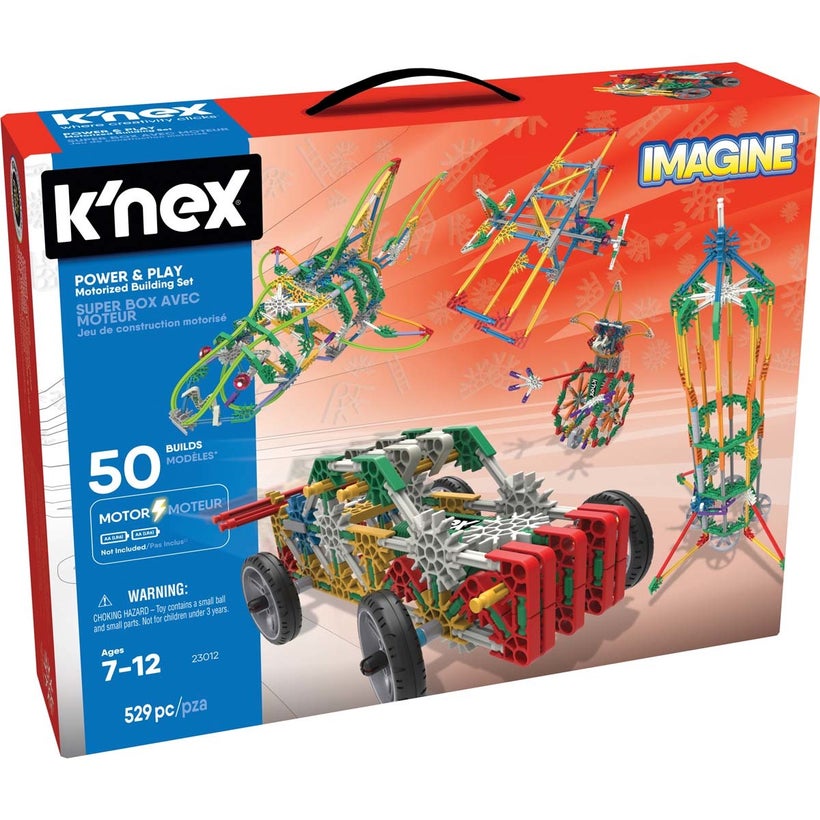 This K'NEX set takes building blocks above and beyond with more than 50 unique construction ideas and motorized parts to make moving, working models of cars, planes, robots, and more. The included full-color instructions are easy for kids to understand and they can even create their own models if they don't favor following directions! Plus, there's over 530 made-in-the-U.S. pieces so the opportunities are endless!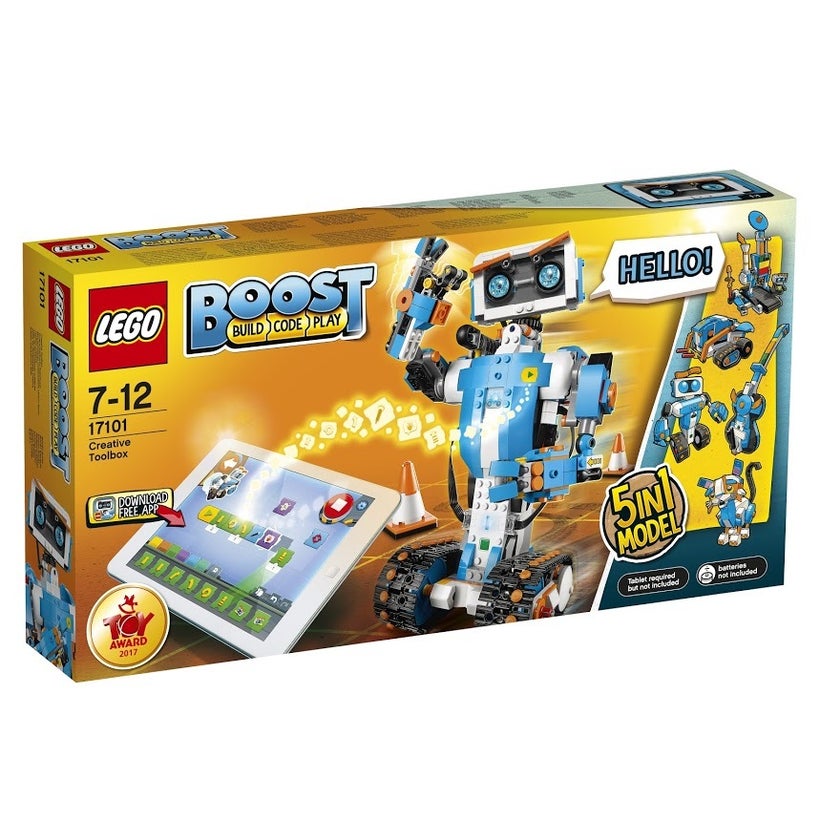 Kick the LEGO experience up a notch with this kit that combines hands-on building with an intro to coding that allows kids to add sound, movement, and personality to their LEGO creations. Kids can build and customize Vernie, their own personal talking robot friend, code its behavior, and complete fun activities. When they speak to Vernie, the robot actually responds with facial expressions reflecting its mood. He can also move in all directions, see objects and colors, sense distance, grip and carry accessories, make hand gestures, and launch darts from its shoulder mounted shooter—making it the perfect companion! Vernie can be rebuilt to create other types of robots, all controlled via a tablet with the free downloadable app.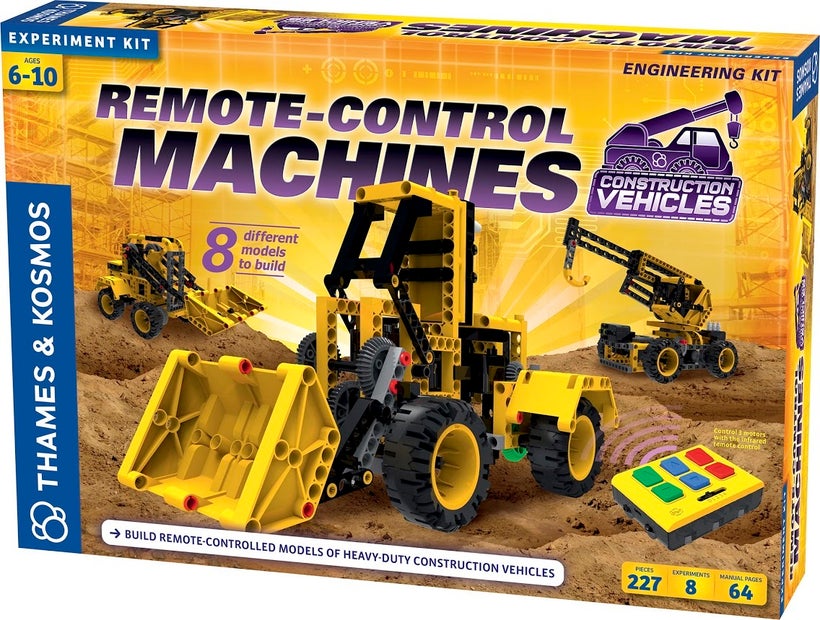 What do you get when you invite a bulldozer, a backhoe, a dump truck, a crane, a skid-steer loader, a road grader, a forklift, and a concrete mixer to the party? No, it's not a major construction site for the newest shopping mall in town—it's the eight models of realistic toy vehicles that these heavy-duty remote-control machines come in. Kids can build the models with step-by-step illustrated instructions to put their engineering skills to the test, and then sit back and relax as they play with their hard work. The models can drive around the floor and move their work tools, such as buckets, shovels, forks, and cranes, so kids will also learn how the machines function as they're zipping around the living room.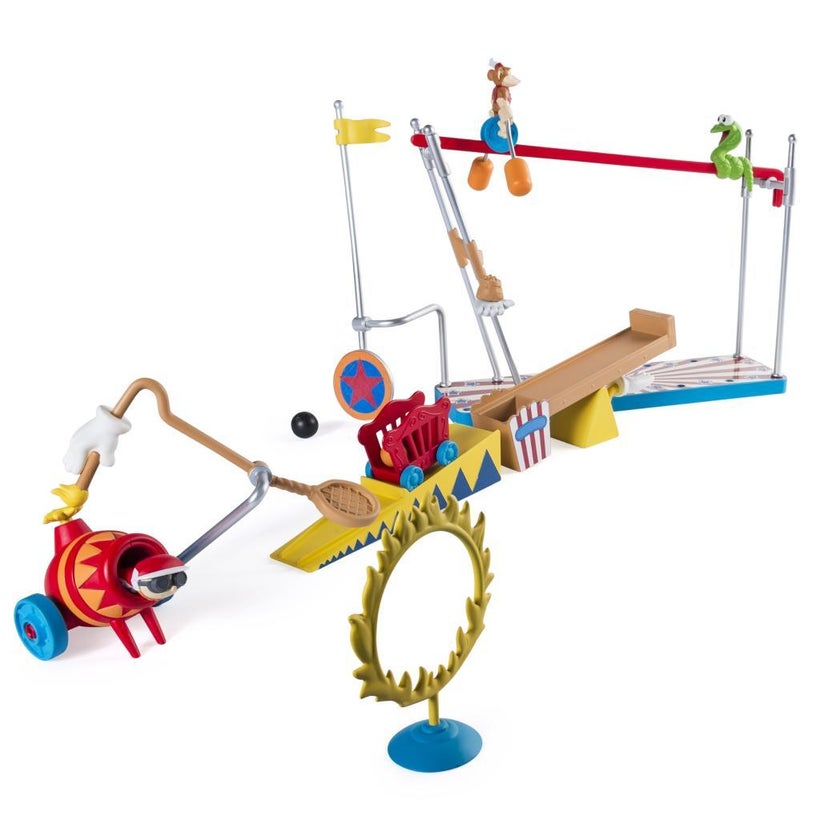 The Acrobat Challenge sounds like some kind of reality game show, maybe one involving an obstacle course and people flying through the air. The idea isn't far off, but instead, it's a play set that challenges kids to arrange circus-themed contraptions in just the right way to trigger a chain reaction. Balance the unicycle-riding monkey on the tight rope to have him roll toward the waiting snake. Aim the stuntman in the canon to have him shoot through the ring of fire. Kids will build the set, test it, and complete the challenge, familiarizing them with principles of gravity, spring forces, and trial and error, until they pull it off just right.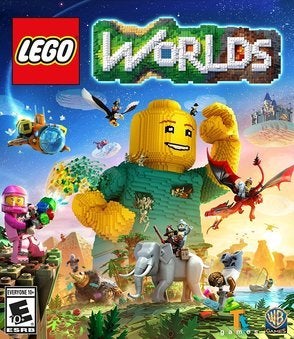 Video games can be a scary place, full of violence and things that make kids grow up way too fast. Parents don't have to worry about any of that with LEGO Worlds (available on PS4, Xbox One, Nintendo Switch, and more), a galaxy of imagination where kids can explore, uncover hidden treasures, and play competitive challenges. The worlds are made entirely of digital LEGO bricks, which players can customize to create mountain ranges or tropical islands. Nevermind Uber—it's a place where transportation includes helicopters, dragons, motorbikes, and gorillas. Players can collect characters, creatures, vehicles, castles, props, and weapons as they explore each new world, while parents can rest easy knowing their children are safe in the fantasy world of LEGO.
Laurie Schacht, also known as The Toy Insider Mom, has covered the toy industry for more than 20 years. The Toy Insider is a year-round resource for parents, grandparents and other gift-givers looking for the best toys for their kids. The Toy Insider also produces an annual holiday gift guide featured in Family Circle magazine. Visit thetoyinsider.com for the latest toy news, reviews, giveaways, and more.
Calling all HuffPost superfans!
Sign up for membership to become a founding member and help shape HuffPost's next chapter
This post was published on the now-closed HuffPost Contributor platform. Contributors control their own work and posted freely to our site. If you need to flag this entry as abusive,
send us an email
.