Science, technology, engineering and mathematics (STEM) concepts shape the world we live in. From the smartphones we can't put down, to the houses we live in, to the cars we drive every day, the building blocks of STEM fuel our modern lives.
But, it can be tough for kids to learn the basics of programming, engineering, and physics. These concepts can be scary and intimidating, but luckily toy companies are finding new ways to get kids interested in an easy, inviting and-most importantly-fun way. You may have to beg kids to do their homework, but you'll never have to beg them to play with their toys!
The shelves are filled with toys that teach kids the basics of STEM, letting kids learn while they play; from simple toys like toddler building blocks, to a real working Ferris wheel kids build themselves, to fully programmable robots. Some of these toys are so fun, kids won't even realize they are learning—something I call "stealth learning."
You never know what will inspire the next Einstein or Marie Curie, but here are some standouts that may be just the trick!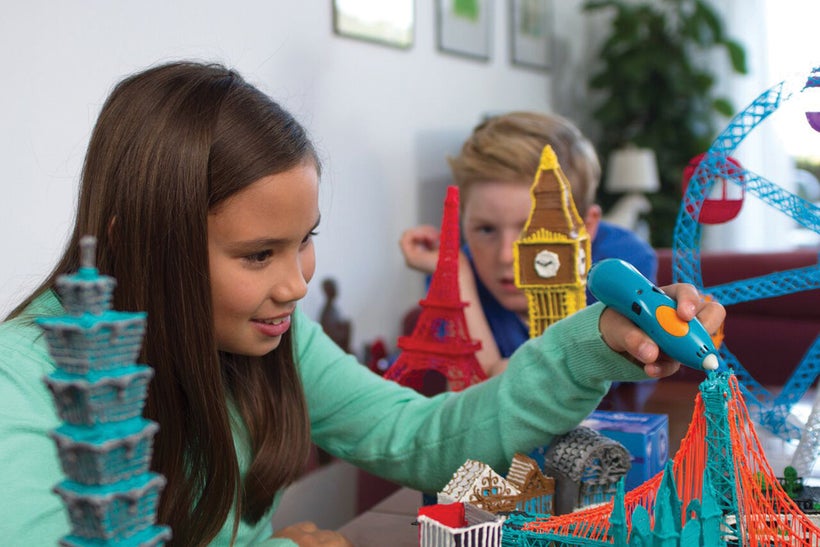 Build up, up, and away with this 3-D pen! Designed specifically for kids, this one-button pen uses eco-friendly plastic with bold colors that cools and hardens rapidly, letting kids literally draw in the air. Clean and safe, there are no hot parts, messy resins, or glues, so kids can start building freehand or with molds right away!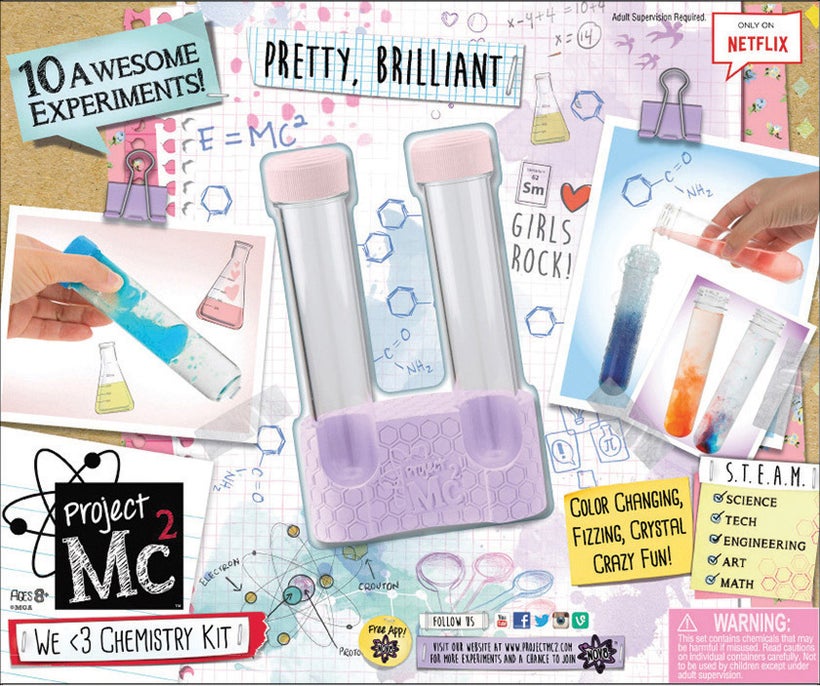 Kids can conduct 10 of their own fizzy, foamy, and color changing chemistry experiments with this kit! Featuring hands-on activities that make learning fun, such as making ordinary powders fizz and foam, concoct a color-changing mixture, or make a color-changing eruption. This kit comes everything kids need for the experiments and to develop their STEM skills.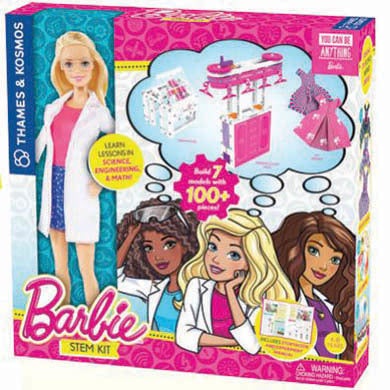 Science saves the day! The annual Animal Shelter Gala is just hours away, so kids must help Barbie or Nikki prepare for the party! Using STEM skills, the full-color storybook guides kids through seven building projects and more than seven experiments. Kids can build a spinning closet rack, washing machine, jewelry holder, and more! Each kit comes with a Barbie or Nikki doll dressed as a scientist.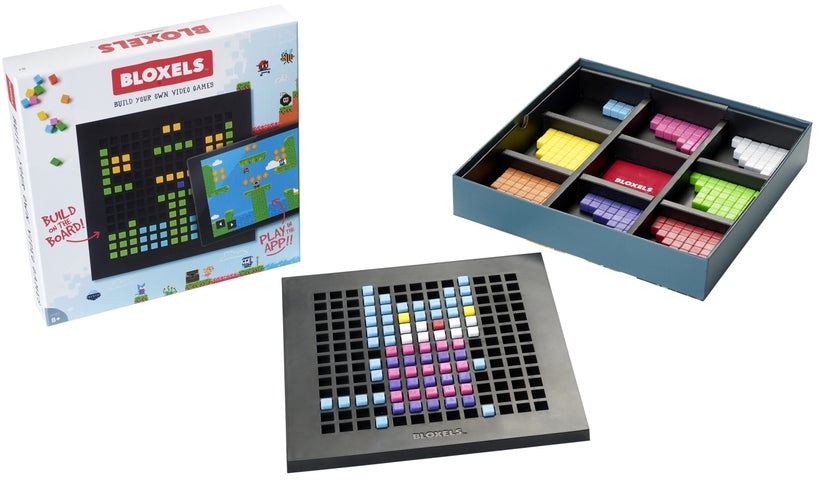 BYOVG—Build Your Own Video Game. Using physical pieces in the Bloxels game set, kids can see the digitized versions of what they built on the app to make them on-screen and playable. Each block represents a different element of the video game, so kids can create and animate play spaces, characters, and objects!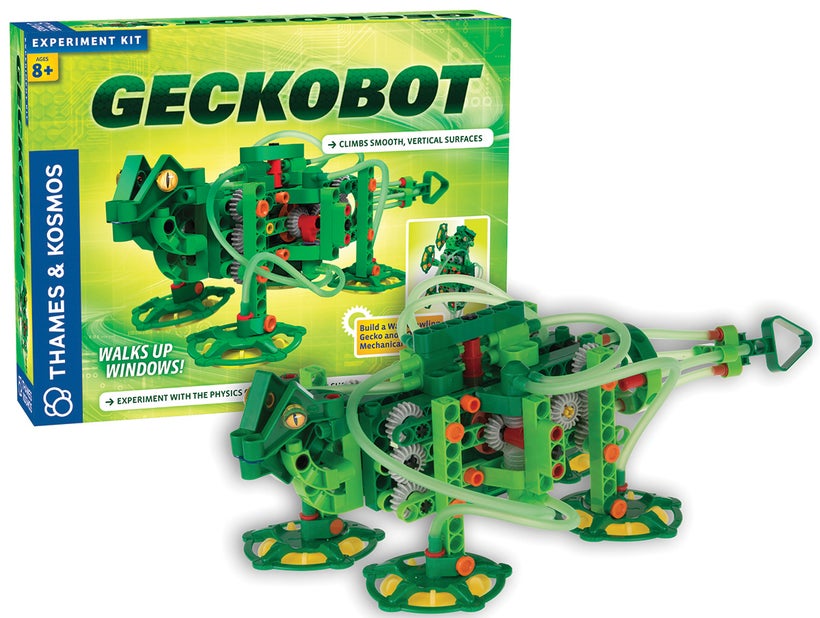 This wall-climbing robot features an air suction system that enables it to walk vertically up and down smooth surfaces such as glass, plastic, whiteboards, and glossy laminates. The battery-powered motor puts the legs in motion to mimic a real gecko. Kids can build six other designs, such a tow truck, inchworm, or smartphone holder.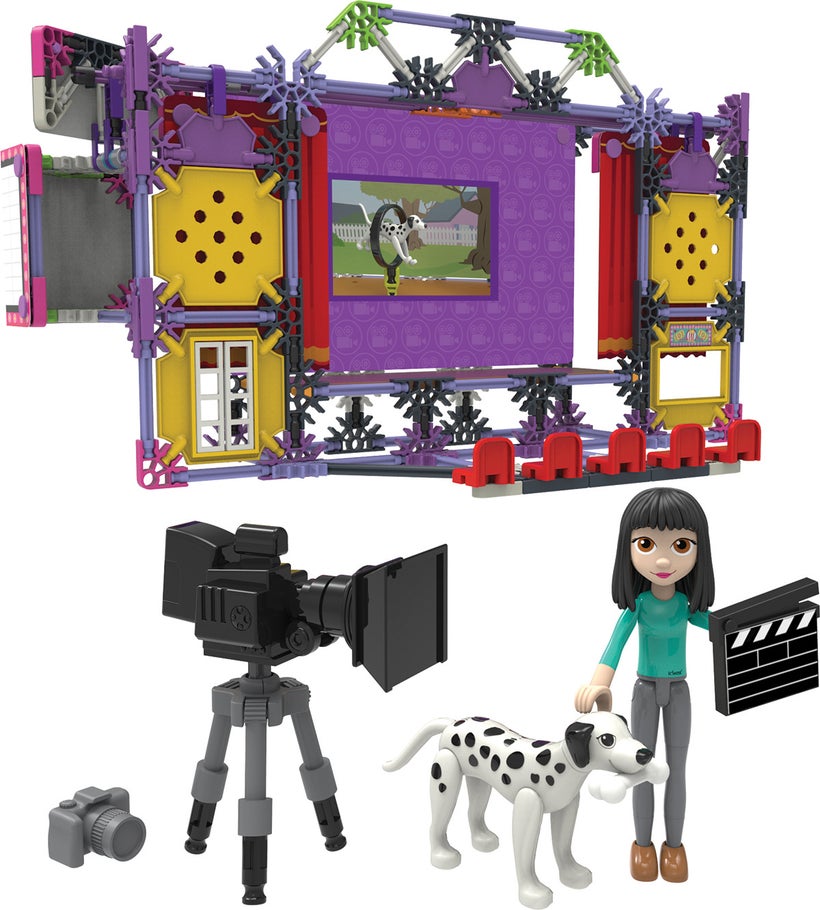 Lights, camera, action! An extension of K'NEX's empowering Mighty Makers line, this set lets kids film the next big movie with Lily and her dog Zoom. Kids will build the stage where the film shoot takes place, and rebuild the stage into a theater to watch the final piece. This 308-piece kit also comes with a film camera, movie clapper, dog bones, a hoop, theater chairs, and graphic panels. Beyond just a building set, kids will learn about different filming techniques and how to make their own movies with a smartphone or small tablet.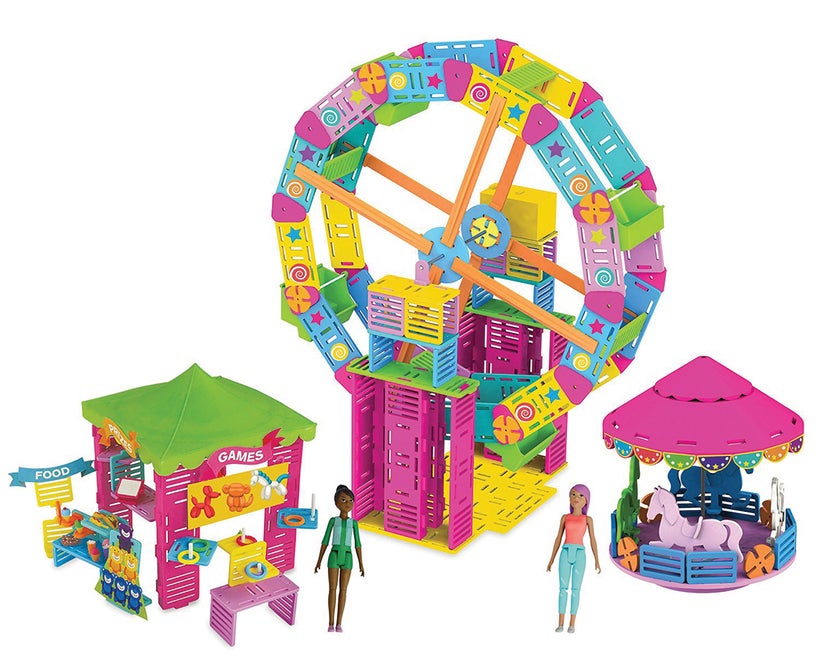 Step right up! Kids build a working Ferris wheel, carousel, swings, and a game tent with this 145-piece set. Then, they attach two motors to make the rides actually work! The best part is that kids will know exactly how it works because they built it themselves, and kids will learn all about physics, engineering, and more. The set also comes with two figures for imaginative play.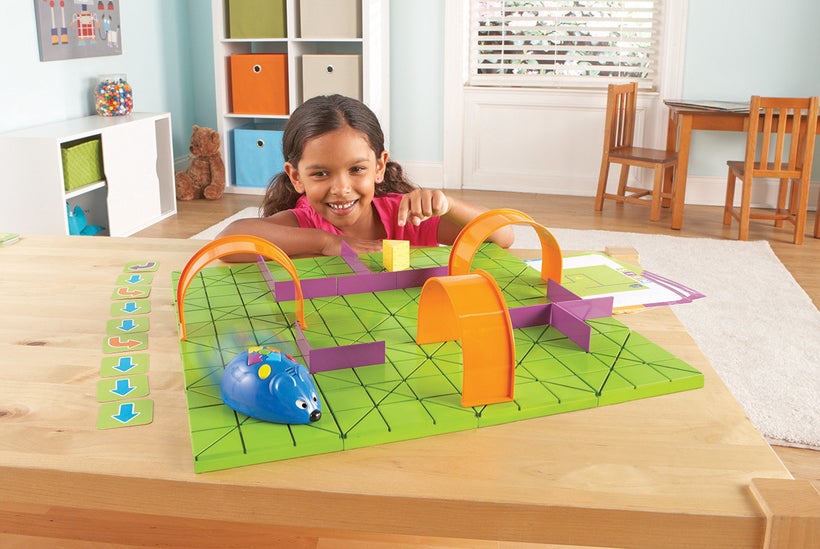 The race is on! Kids can build a maze and then use the coding cards to create a step-by-step path for Colby, the programmable robot mouse, to reach his cheese wedge. Colby lights up, makes sounds, and features two speeds and colorful buttons to make programming and sequencing inviting concepts for kids.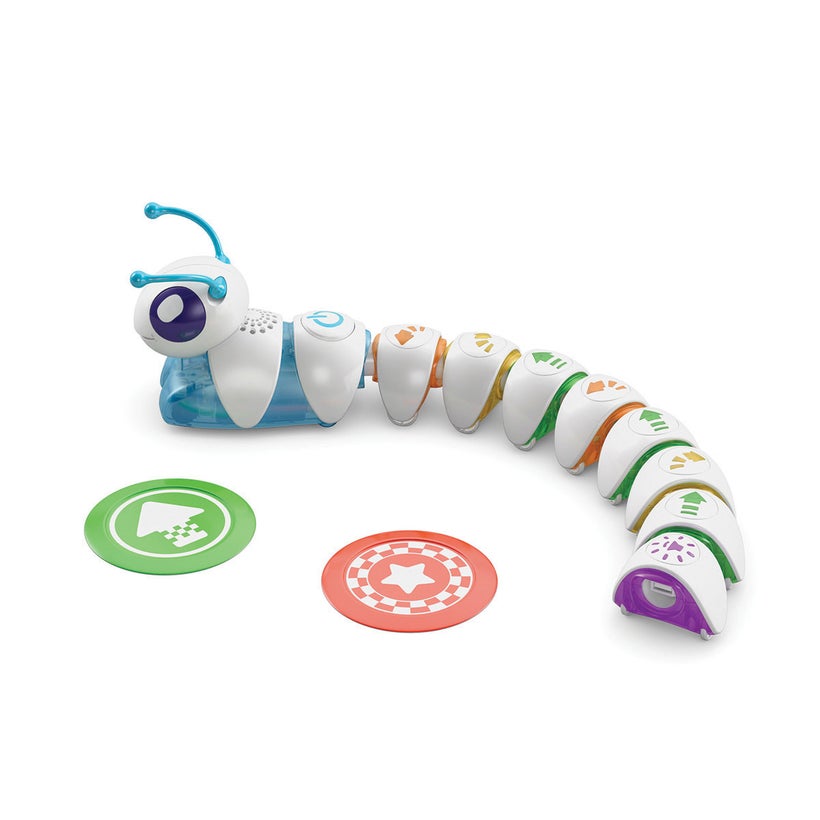 Ready, set, code! This caterpillar comes with a head and eight different segments, each with its own color, symbol, and USB plug. Each segment represents one action, and will make Code-A-Pillar move forward, left, right, play music, or even pause before moving again. With the press of a button, the caterpillar will move and interact with kids in the order that it was configured. Kids can also code the caterpillar to reach the two included targets they set up throughout the room. Preschoolers will definitely be engaged while learning the basics of coding, including problem solving and sequencing!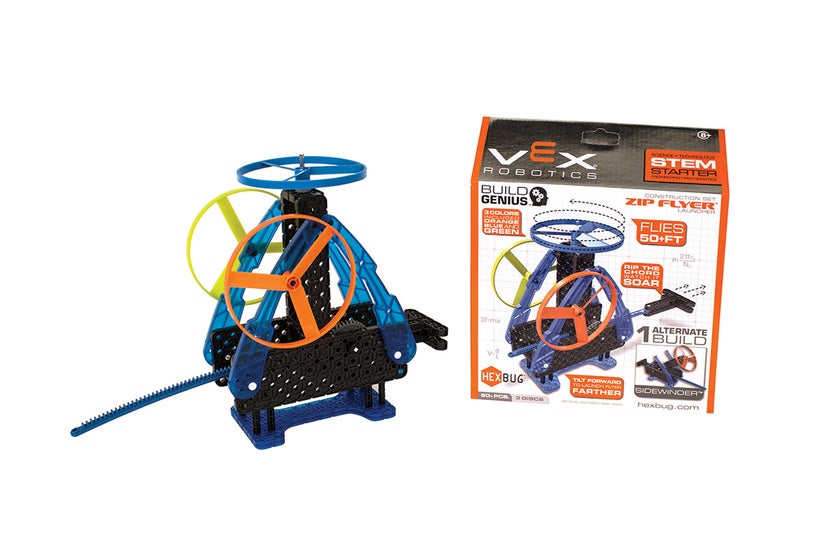 Take to the sky! Kids build this robotic gadget in one of two ways, which shoots propellers more than 30 feet in the air. Pull the zip-cord stick to release, and the faster kids pull, the higher they'll go!
The Toy Insider full holiday gift guide appears in the November issue of Family Circle magazine, on newsstands in mid-October, and is also online at TheToyInsider.com.
Laurie Schacht, also known as The Toy Insider Mom, has covered the toy industry for more than 20 years. The Toy Insider is a year-round resource for parents, grandparents and other gift-givers looking for the best toys for their kids. The Toy Insider also produces an annual holiday gift guide featured in Family Circle magazine. Visit thetoyinsider.com for the latest toy news, reviews, giveaways, and more.
Calling all HuffPost superfans!
Sign up for membership to become a founding member and help shape HuffPost's next chapter
This post was published on the now-closed HuffPost Contributor platform. Contributors control their own work and posted freely to our site. If you need to flag this entry as abusive,
send us an email
.