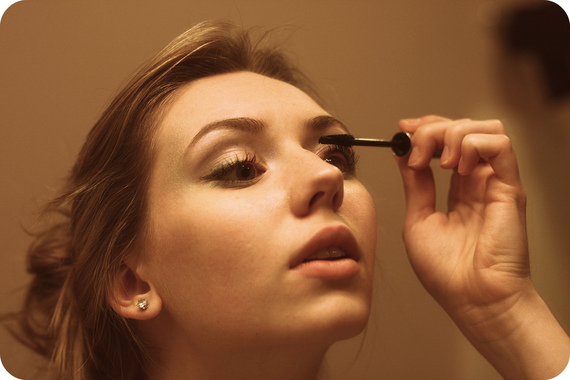 Summer beauty products are always a good excuse to try something new, but if you have skin allergies, you need to be selective.
Allergic reactions to summer beauty products can come from harsh chemicals and toxic ingredients that may be hiding in those trendy seasonal staples. Instead of piling on extra products to cover up, now is the perfect time to strip down your beauty routine and nourish your skin with just the basics. Certain products work perfectly to help soothe your skin all summer long like these top 4 summer beauty products for 2015.
If you're part of the club that still manages to get dry skin on the hottest days of the year, yes we know that club all too well, we recommend this moisturizer. Cerave products have specially formulated cleansers, moisturizers, sunscreens, even baby products designed to help dry and irritated skin. If you are dealing with a bad rash or eczema, you may consider trying some of their moisturizing cream to help heal the irritation just in time for that upcoming housewarming party.
Although you've probably heard this moisturizer mentioned time and time again, there's a reason why it's a tried and true summer beauty product that everyone from doctors to beauty junkies recommend. It's light enough for all skin types and has a broad spectrum SPF to help combat any further sun irritation. Awarded the Good Housekeeping seal and a recommendation from the Skin Cancer Foundation, this moisturizer also claims to improve the skin's ability to retain vital moisture without clogging pores.
We've all used Vaseline for our lips and hands, but did you know that it's perfect for around the eyes at bedtime? Vaseline is made of 100% pure petroleum jelly, it's hypoallergenic, and won't clog pores, meaning that it's good for a large portion of allergy sufferers. Tap a little around your eye area before you go to bed and let it do its magic while you sleep.
Coconut oil has been a hot product in the beauty industry for quite some time and just like Vaseline, this oil is great because it has just one magic ingredient. Coconuts are naturally packed with vitamin E and fatty acids that help nourish skin without leaving it too greasy. Plus, this stuff smells so good you'll want to eat it and that's okay because you can. Just make sure you get a separate container to keep in the kitchen to avoid cross contamination!
If you're hesitant about what products to use, talk to your doctor before your try something new. Make sure to get a lesson on what ingredients could trigger your allergies and pause to read the labels before you buy.