"You are going to fail sometime in your career and in life but you cannot stop. If I had stopped, I would not be here today." - Dr. Mark E. King speaking to students
Dr. Mark E. King is a part of the AASA's Howard School Urban Superintendent Academy cohort that prepares top talent in education to become the next district leaders. I spoke with him at the AASA meeting in New Orleans, and he offered insight into the cohort and the state of his peers. Mark remarked how Academy members are aware of the diversity problem at the superintendent level and the high turnover rate for urban superintendents - many lasting only 2-3 years. Despite the high rate of replacement, Mark and his associates are enthusiastic and remain fully focused on pursuing superintendent careers.
Mark remembers how it took until the 7th grade before he was taught by an African-American male teacher. The moment changed his outlook on life to see someone from his background teaching and influencing a class. He knew from that point forward that education was his calling. Additional mentors added to his guidance and Mark remained focused, allowing him to finish high school, get a college degree, and eventually an advanced degree.
Mark embraces the idea of paying back for the assistance, guidance, and inspiration his mentors gave him along his personal and professional journey. He feels an obligation to the community, and it's a role he enjoys and takes seriously.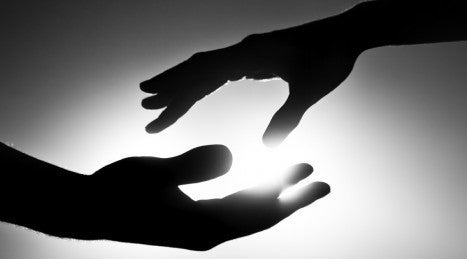 Dr. Mark E. King has over 20 years of experience in public education. He is founder and CEO of the School Turnaround Group, an education consulting firm that works with school district leadership to devise effective district-wide plans that close the achievement gap for all students while preparing them for college and career readiness. He served as a middle and high school principal in Prince George's County, Maryland for several years before being invited to join DCPS by Michelle Rhee in 2010. As Instructional Superintendent, he supervised the public middle schools across the city.
In 2014, Mark was promoted to Deputy Chief of Operations and Programs, where he led the overall operations of the system, including security. Mark is adept in administrative collaboration, data analysis, RFP development, implementation of after school programs, administrator mentoring, school culture and climate, and school improvement. As instructional superintendent, he led schools to implement a data utilization protocol which resulted in significant academic gains. As a high school principal, he used data analysis to lead a school to make Annual Yearly Progress (AYP) for consecutive years.
Mark has a solid educational foundation and passion for student success. He is focused on removing barriers, the achievement gap and creating pathways for all students to receive an excellent educational foundation.
Follow Dr. Mark E. King on Twitter.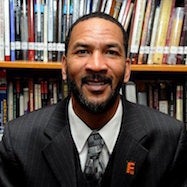 Audiences have enjoyed education interviews with the likes of Sir Ken Robinson, Arne Duncan, Randi Weingarten, Sal Khan along with leading edtech investors, award-winning educators, and state and federal education leaders. Berger's latest project boasts a collaboration with AmericanEdTV and CBS's Jack Ford.
Calling all HuffPost superfans!
Sign up for membership to become a founding member and help shape HuffPost's next chapter
This post was published on the now-closed HuffPost Contributor platform. Contributors control their own work and posted freely to our site. If you need to flag this entry as abusive,
send us an email
.