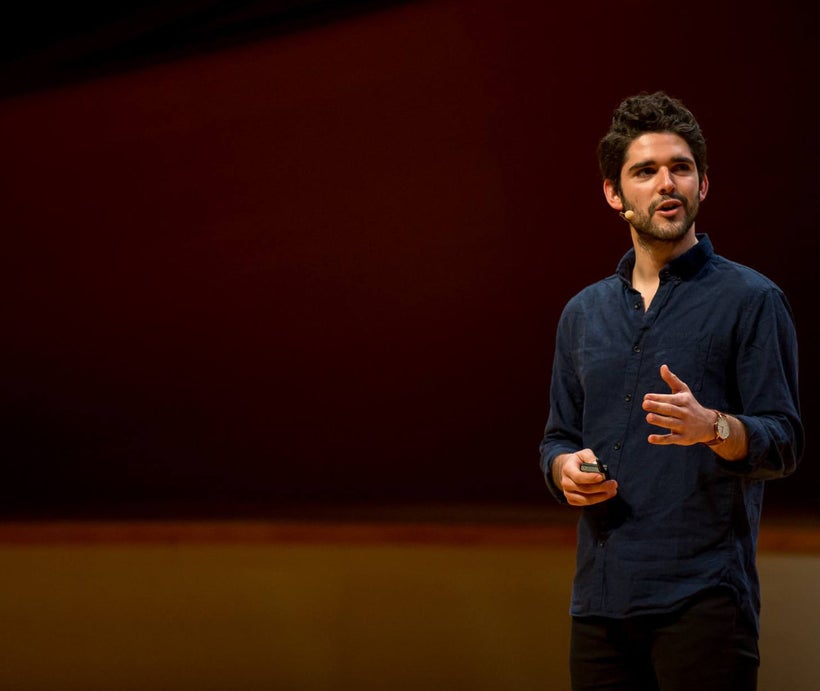 You either hate them or love them.
I have about one conference a year in me. Just thinking of attending a conference exhausts me.
To get the most value out of a conference, you have to plan well ahead of time and figure out which speakers and panels are value-add events versus a blatantly sponsored event with boring speakers. And then once you're there, best of luck trying to stick that schedule with the multiple tracks and endless amounts of conference booths.
I have a different feeling about Dare Mighty Things, which is on Friday, November 3rd, 2017 at the Auditorium Theatre in downtown Chicago.
It's a full day "tech conference" with no conference booths. Just a single stage with inspirational leaders, a microphone and hundreds of people ready to be inspired.
I reached out to the creator of Dare Mighty things, Mike Gelphman and asked him a few questions about this event.
Why did you start Dare Mighty Things?
Our purpose is to inspire people - to show them that anything is possible through two things - belief and persistence.
We do that through the stories of our world-class speakers who created things and never gave up.
This year, we have 9+ influential innovators like Basecamp CEO Jason Fried as well as people who helped Steve Jobs build the first iPhone, NASA builds the Mars Curiosity Rover, and Steven Spielberg build the futuristic computers in Minority Report.
I've always loved this city. Whenever I see the skyline, I get inspired just thinking about all of the possibilities.
That's why we're here - because we believe that Chicago gives Dare Mighty Things the opportunity to grow and hopefully become something more than just a conference. We hope it becomes a movement to inspire people to find their greatness.
As we connect with the amazing tech community here and see the vast ecosystem of entrepreneurs, venture capital, and talent - it validates our decision and gives us tremendous hope for the future.
We were just named by Inc. as one of '7 Influential Tech Conferences Happening This Fall' among some of the most prestigious around the globe. So far, we've got people from 18+ major cities coming to Chicago for this conference from places like SF, LA, NYC, Seattle, Dallas, Austin and more.
What Does Dare Mighty Things Mean To You?
It is everything we do and believe in.
That's the best part. It's not the name of a conference - it's a call to action.
These three magical words are how we should think every day.
When you think about all of the great things that happened throughout history - they happened because people believed they were possible and never gave up.
It's the type of thinking that led to the Wright Brothers' first flight…..and NASA sending humans to the Moon.
When you apply that mode of thinking to whatever you do - whatever it is, it gives you a greater sense of what you are truly capable of.
What do you want to get out of it?
We just want to inspire as many people as possible - to see that they are capable of great things. Maybe someone goes on to create a company ..or just a new idea they've been thinking about. Whatever it is, if it inspires someone to take action - that's what matters.
We're excited by the response so far from the tech community in Chicago - this community has embraced it, and we've been lucky to work with 1871, Technori and a host of other fantastic partners who have helped spread the word.
Calling all HuffPost superfans!
Sign up for membership to become a founding member and help shape HuffPost's next chapter
This post was published on the now-closed HuffPost Contributor platform. Contributors control their own work and posted freely to our site. If you need to flag this entry as abusive,
send us an email
.