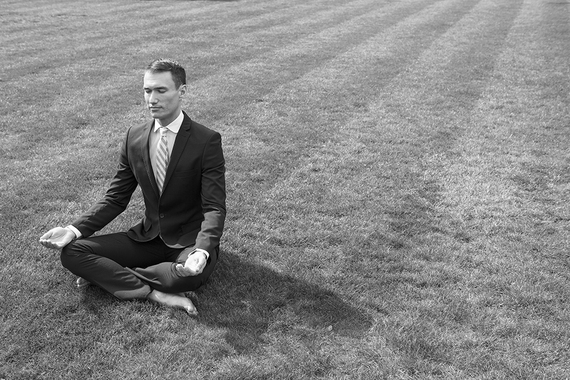 "The greatest glory in living lies not in never falling, but in rising every time we fall."
Nelson Mandella
There are many aspects of life that fall outside of our control. Our daily experience delivers the unexpected, the unwanted, the fun, the challenging and the joyful.
Attempting to control the world is always going to be futile. Yet there is one common factor within the ever-changing Universe that you can rely upon. You.
You are always at choice as to how you respond to any situation, event or person. It is a skill that can be taught, practiced and learnt. That skill is Professional Resilience.
Here at The Conscious Professional we teach Professional Resilience to top UK law firms such as Pinsent Masons LLP and we think the top ten characteristics of resilient professionals are these:

1 CONFIDENT
Resilient professionals feel comfortable in their own skin and give themselves permission to take appropriate risks. Whilst they are generally 'can do' in their nature, they are able to say no very clearly when appropriate. They have mastered balancing their own needs with the needs of others so they speak and act assertively.
2 ADAPTABLE
Resilient professionals are mentally and emotionally flexible which helps them deal with the relentless onslaught of tasks, interactions and information.
3EMOTIONALLY INTELLIGENT
Resilient professionals take time to develop the craft of emotional intelligence which means they are able to accept, welcome, express and listen to their emotions without becoming overwhelmed. They manage their emotions with skill such that they are responsive not reactive when relating to others.
4 SOCIAL
Unsurprisingly, research shows that people working in tough jobs are more stress-resistant and less likely to get sick when they have a loving family and good friendships. Talking with friends and family regularly diminishes the impact of difficulties and increases feelings of self-worth and self-confidence.
5OPTIMISTIC
Resilient professional will find a way of seeing that the glass is half full as they know that the biggest setbacks often bring the greatest breakthroughs. They don't enjoy hardship but they find wisdom in the experience.
6PLAYFUL
Resilient professionals seek the fun in all tasks even when menial or repetitive. They ask questions, experiment with new ways of working, are not afraid of making mistakes, can laugh at themselves, fall down often and get back up with a smile on their face.
7INTUITIVE
Resilient professionals trust their gut feeling and go with what feels most true and authentic in each situation. In other words, they honour both the rational and the intuitive.
8 COMPASSIONATE
Resilient professionals have spent time increasing their capacity for empathic listening and compassionate response. They are able to sense feelings in others and respond appropriately in difficult situations. They skilfully navigate between issues and personalities and practice self-compassion when it comes to their own flaws.
9MINDFUL
Deep resilience comes from having a strong sense of self, nurtured through a practice of mindfulness. Finding time to engage in contemplation exercises or mindfulness meditation for short periods each day takes resilience to the next level. Mindfulness is the antidote to employee-overwhelm.
10 KAIZEN
Kaizen, denotes a commitment to continuous improvement so that day-by-day you look for ways to increase your wellbeing, happiness, productivity, efficiency and capacity for excellence. In following this principle, resilient professionals can rapidly assimilate new and unexpected experiences. They reflect on their own performance by asking what they could have done better, what they missed and what they gained.
FURTHER INFO:
For a free pdf on our Professional Resilience Course or to contact Neil Seligman about Conscious Executive Coaching please email your request through this link or visit our website: www.theconsciousprofessional.com
Popular in the Community