Anyone with teenaged children at home understands how difficult it is to get them to unplug from their overly connected world of social media, video games and constant texting. Adults are not blameless in this category, either. How many times per day do we check an electronic device for some sort of update from the office, family or friends?
As cruise ships and theme parks begin to offer visitors more ways to interact with their attractions by using phones and tablets during rides or shows, it has become nearly impossible to find a place for a family vacation where the focus is solely upon relaxation, enjoyment and a genuine break from our hectic lives.
Currently, a resurgent breed of resorts offers a return to simple pleasures with a taste of luxury that will keep any older child, foodie, sportsman, equestrian, spa lover or rocking chair connoisseur happy. The rustic Jenny Lake Lodge near Jackson Hole, Wyoming is one example; the Whiteface Lodge at Lake Placid, N.Y. is another. Yet, the place that offers both the lodge experience coupled with acreage and a beautiful private setting is Tennessee's Blackberry Farm. Who can argue with a vacation that comes with its own spectacular light show, courtesy of fireflies (or as we Southerners like to say, "lightning bugs") at dusk, or a secret snack drawer and a freezer stocked with ice cream bars 24 hours per day?
Yes, this is the 21st century -- and all of the aforementioned accommodations do indeed have WiFi -- but as I discovered on a recent visit, one doesn't need the Internet to have a good time. This trip inspired my Top Ten Joys of an Unplugged Summer Vacation:
1. Exhaling: Seeing a view of the Great Smoky Mountains from your window will make the hustle and bustle of the city melt instantly.
2. Being still in a place with history: Eating a five-star meal in a converted barn with parts more than century old and a 9,000-selection wine list will make you appreciate the solitude. Enjoy that bottle of wine; no Uber required.
3. Discovering new paths: When was the last time you set off down a path of pebbles or across an open field with no destination? Try it.
4. Savoring vegetables picked the same day: There aren't many restaurants that offer authentically fresh food. When it's real, you can taste it. All the trips through the Starbucks drive-thru for that bacon and gouda sandwich just can't compare.
5. Rocking meditation: When was the last time you sat on a porch in a rocking chair? No music, no cars -- just you and the breeze. Babies are rocked to sleep because the soothing motion has been proven to calm nerves. It will work on you, too.
6. Communing with nature: Whether it's an outdoor sport, fishing, working with animals or gardening, being outside is good for the soul.
7. Doing something non-electronic with your hands: This is self-explanatory and does not include traditional tasks such as cooking or laundry. Grab the reins of a horse, take a sewing course, play Frisbee with your kids. Think of it as "motor skills without motors."
8. Eating homemade desserts: I don't care how many pounds of beautifully-decorated sweets a cruise ship buffet puts in front of you, all of it will never add up to just one bite of a fresh-baked oatmeal cookie pie with marshmallow filling.
9. Swinging to your own rhythm: Family or couple activities are fine, but being alone can help you push the reset button on your happiness and contentment after a stressful period at home or work. Get on a swing!
10. Dreaming of your next vacation: This is the one item on this list where you might want to get your phone out of your suitcase -- only so you can book your next stay at the place that helps you unplug the most!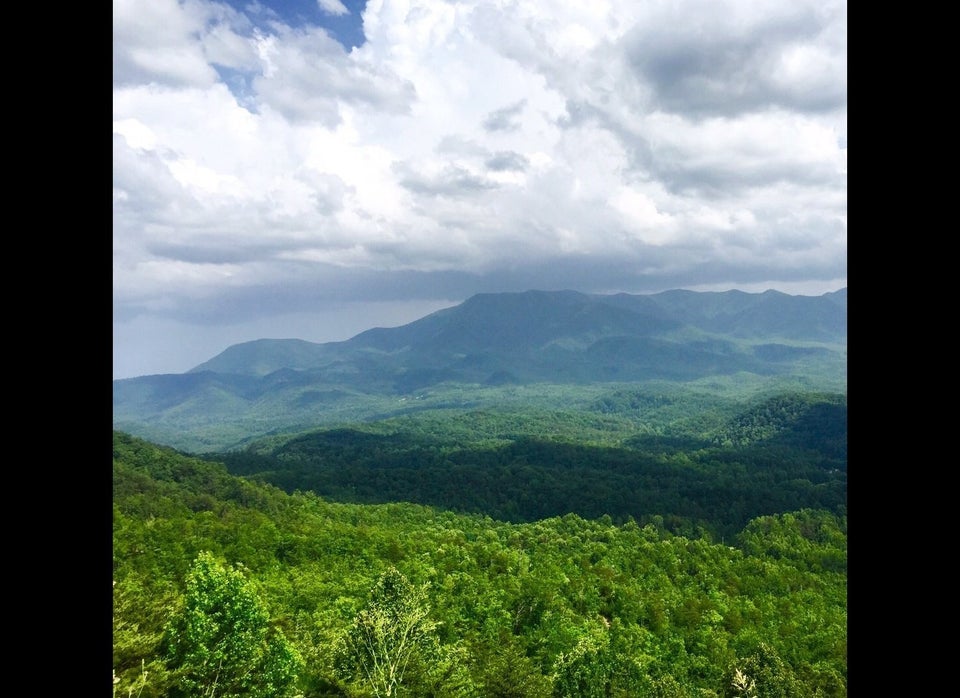 Top Ten Joys of an Unplugged Summer Vacation