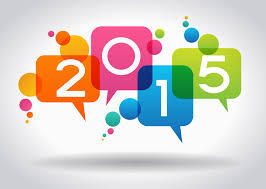 I just love year-end lists! My fascination started as a kid when I'd listen to the year-end music countdown from Casey Kasem (if you don't know who that is, please don't tell me but feel free to click this link).
So clearly I can't miss a chance to do one of my own...the biggest marketing moments of 2015 as presented on my blog.
Here goes with my very own Top Ten list ... the brands that IMHO made the biggest splash this year.
NINE ... Amazon Dash: A brilliant idea at the core of this brand's essence. At the push of a button.
EIGHT ... Racing Extinction: A moving tribute on an iconic screen. While I missed it in real time, I certainly caught the conversation.
SEVEN ... Hillary 2016: A new logo launches a new campaign for the Presidency. Amazing how a logo can say so much.
SIX ... REI #OptOutside: A bold move put this retailer on the map, and got others thinking. Holiday preservation?
FOUR ... Burger King Peace Burger: A show of solidarity or a re-commitment to rivalry? Great use of social media to communicate across battle lines.
THREE ... Adele: She had us at Hello, and shattered records in the process. I finally jumped in.
TWO ... Tylenol #HowWeFamily: A blockbuster campaign brings back a blockbuster brand, jumping on a trend and leading the way. I was personally moved.
ONE ... Marriage Equality: A chance for brands to support their many consumers, and many took the chance. More than ever in history, just in time for this moment in history.
Popular in the Community