There are many artists who have "emerged" in 2010 with great force -- Ryan McNamara, Michele Abeles, Liz Magic Laser, Jacob Kassay, Alex Hubbard, Jessica Jackson Hutchins, Johannes Van Der Beek , and Ida Ekblad, to name only a handful. (I'm sure you've read a great deal about them this year; if not, take a look at the links above.) But in the latter part of the year, a group of international artists have also drawn attention, promising to be "emerged artists" as we move into a new year and a new decade of art-making. Below are a list of the ten most promising emerging artists. I had to set some criteria before making this list, otherwise at least a dozen more artists could have been added to this list. I am defining "emerging" as the following: an artist who has not had more than one solo exhibition at an established gallery and of course someone who's caught my (and other arts writers/critics') eye but hasn't yet established a solid reputation. (Note: The artists are listed in no particular order. I'd also like to sneak in emerging and emerged artists Angel Otero, Shinique Smith, and Echo Eggebrecht on the periphery of this list and the 'best of not-yet-mid-career artist' topic.)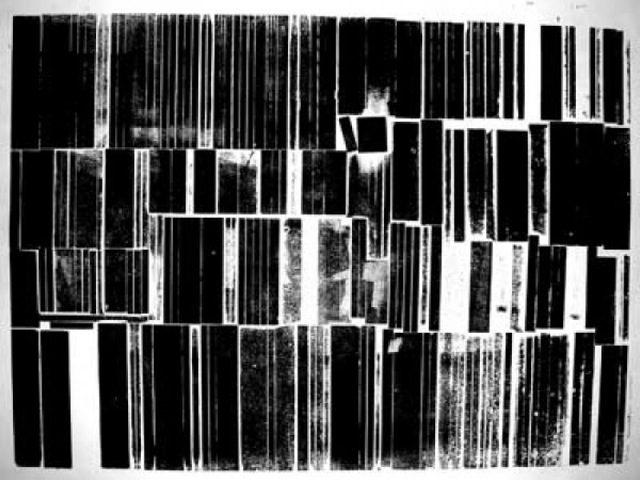 SAM MESSENGER. NOTHING, 2005 Letterpress
Sam Messenger
Sam Messenger (b. 1980, London, England) works mainly in pen and ink on paper, exploring combinations of repetition, geometry and direct observation. His qualities of line and mark making are documented so as to incorporate natural inconsistency and individuality. The work shows a sense of control without hiding the artist's hand. Sam Messenger currently lives and works in London, England. (Bio from Davidson Contemporary's site). Messenger is included in the "Now WHAT?" exhibition at the Norton Museum of Art, Palm Beach. Lindsay Pollock also recognized this young artist recently. See more photos on Pollock's blog.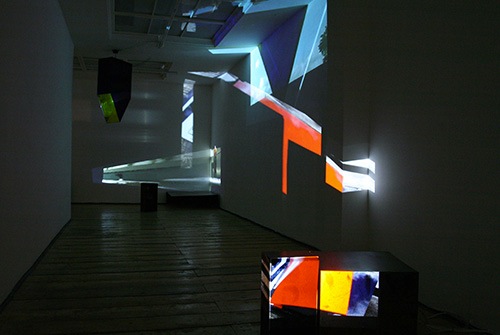 Laura Buckley_Stage Fright. In collaboration with Dave MacLean & Haroon Mirza 3 minutes 25 seconds Perspex, motors, speakers, steel, 4 video projections 2009. Photo by Jacqui McIntosh
Laura Buckley
London-based Irish artist Laura Buckley (b. 1977, Galway, Ireland) combines video and kinetic sculptures to create dreamlike mystical-meets-industrial aesthetic.
Buckley on her work:
My work demystifies itself by structural and material means. I expose the process of making and presenting work. My works are often semi-performative, featuring reflective supports within the natural environment, both framing and dramatically contrasting their setting. Studio activities are juxtaposed with real life events, exploring and blurring points of separation and overlap. In a multi-layered referential conversation between component materials, I use the devices of kinetic sculptural installation and video projection to question art and illusion, reality and perception.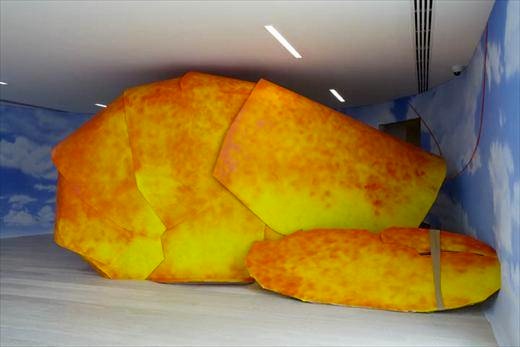 Jess Flood-Paddock. Big Lobster Supper by Jess Flood-Paddock, 2010 © Jess Flood-Paddock
Jess Flood-Paddock
British artist Jess Flood-Paddock (b. 1977, London, lives and works in London) may be pushing the 'emerging' category, having had her first solo exhibition at the Hayward Gallery's project space over the summer, but the artist certainly hasn't gotten due recognition in her very young career, or at least not in the States. Frieze Projects curator Sarah McCrory included Flood-Paddock in her series of six shows at the temporary Swallow Street space in London; she was selected for the Frieze Foundation Film Commissions 2010; and has been shortlisted for the Converse/Dazed and Confused Emerging Artist Award. Flood-Paddock's practice is rooted in the discourse surrounding that of sculpture and the studio. Her works address representation and its multifarious nature: Her sculptures touch on the representational (depicting a raspberry or a pile of newspapers, for example), the suggestive (referencing sculpture itself, like Aztec sculptures and public monuments) and others represent the act of making. Flood-Paddock was educated at The Slade School of Art and The Royal College of Art.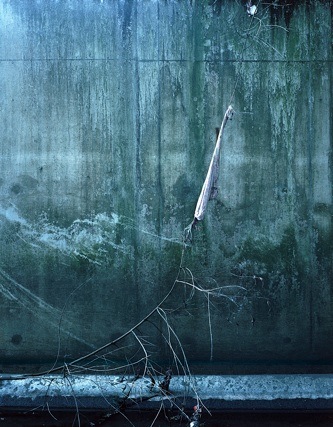 Peter Ainsworth_The Drowned World, 2010
Peter Ainsworth
Photographer and filmmaker Peter Ainsworth (b. 1978, United Kingdom; currently lives and works in London) is drawn to elements on the periphery of the landscape. He graduated with a degree in Fine Art in 2006, following it with a Photography MA, both at London College of Communication in 2007.
From the artist, about his work:
My practice explores how various structures, aesthetics and social interactions form the complex urban environment that surrounds us all. My photographs focus on traces of human activity within the landscape, often depicting physical marks made by unconscious interactions and sculptural forms re-contextualized within the frame of the image. What unifies my approach to art creation is a concentration on sites that are in flux and the urge to make the familiar strange so that I am able to reveal a new interpretation of lived reality.
Ainsworth's upcoming shows include: Format11, Quad Derby, UK, 04 March - 03 April 2011; and "AT THE EDGE OF LOGIC," Plataforma Revolver, Lisbon, September 2011.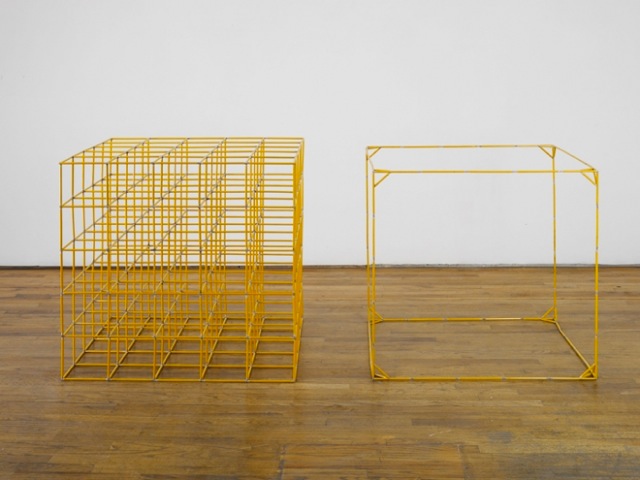 Aaron King Untitled 2008 Pencils and glue 33 x 33 x 33 inches each
Aaron King
In the work of Aaron King (b. 1983, Lakeland, Florida) piles, multiples, or modular structures are used to imply an accumulation. If something is piling up it is inherently tied to a larger indefinite number and the viewer, recognizing it as part of a larger whole, can develop a narrative around it. To further the confusion, he takes recognizable things and changes their properties through materials and the manner in which they are handled. For instance, ice cream made out of concrete is permanently stable and can be likened to a palette of bricks. Upcoming shows include a solo exhibition at Andreas Melas Projects (AMP) in Athens Greece in February.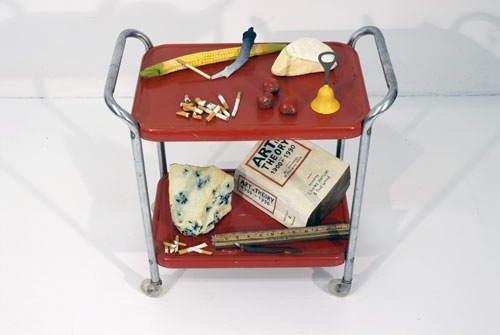 Leidy Churchman_Cart In Theory_2008 Oil on metal, wood, rock & bell with found cart 22x21x11 inches
Leidy Churchman
David Colman's description of transgender artist Leidy Churchman (b. 1979, Villanova, PA; lives and works in New York) in The Moment blog's "Nifty Fifty" story was wonderfully stated: "His paintings and sculptures simultaneously reference the simple figures of early American primitive painting, the random amusements in the strange object pairings of Dadaism and the Pop sexuality of 1960s artists Alex Katz, David Hockney and John Wesley. Uniting them all is an almost childlike sense of fun and mischief that makes the work thoroughly enjoyable." Churchman received his BA from Hampshire College and MFA from Columbia University. He recently accepted a prestigious two-year residency at the Rykes Academie in Amsterdam.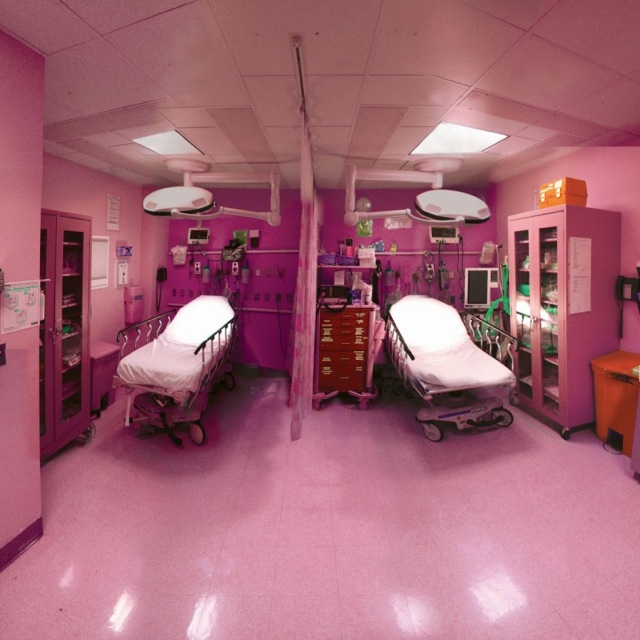 Saul Melman. The Best of All Possible Worlds. C Print_30 inches x 30 inches, 2009
Saul Melman
Saul Melman (b. 1968, Baltimore, Maryland) makes sculptures and installations that function as mnestic events--works that feel like an event that has already occurred. For PS1's "Greater New York" exhibition, Melman gilded the building's giant, decrepit double furnace with gold leaf. Melman writes, in an interview with Culture Push co-directors Arturo Vidich and Aki Sasamoto:
Using my memory of an event is a frequent starting point for making work. It makes the work personal and work that is personal interests me. Through the process of excavating the memory, playing with it and then projecting it outwards for the viewer to experience, the concreteness/self-referential-ness of the initial memory gets transformed into something else, perhaps something that only has traces of the initial memory, but more importantly, the transformation allows a space for the viewer to project their own imagination onto/into the work. This is what is means to me for a work to be 'open' to the viewer, rather than a work that is 'closed.' Having a loose or playful process is important in regards to allowing this transformation to occur.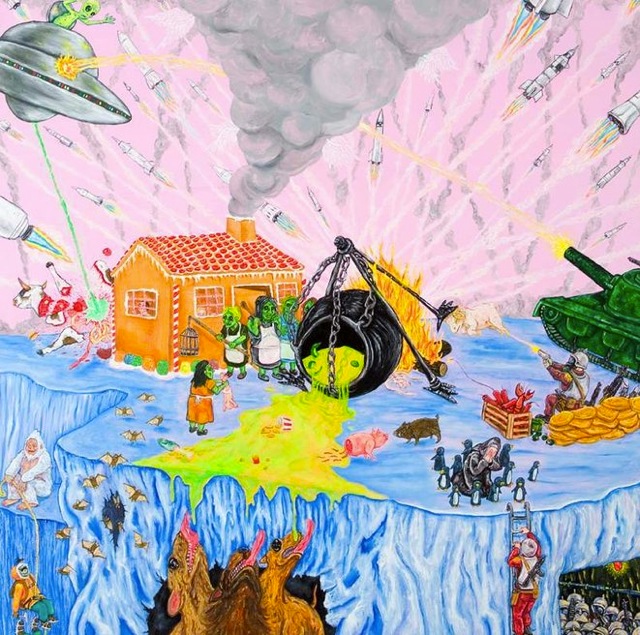 Theo Rosenblum. Ice Capades_2007. Oil on panel_24 x 24 inches
Theo Roseblum
Painter and sculptor Theo Rosenblum touches on themes involving the natural order of the world, interruptions of that order, and mankind's artificial replications. His work is a reaction to- and skepticism about this interruption of mankind and nature, drawing on mythical imaginary worlds and scenarios. ArtForum writer Jeffrey Uslip described Rosenblum's recent show at Vito Schnabel's gallery space, titled "Raw Deal" (41 Wooster Street, Nov. 12-Dec.15, 2010), as "a journey into an enchanted forest of kitsch, craft, and the adolescent mind. Rosenblum's creations depict fairy-tale grotesqueries in chaos: a large bear escapes his shackles, violently thrashing through fields of attack dogs and popcorn, while the prophetic taproot in King Carrot ominously greets viewers on his sculpted, faux bois throne."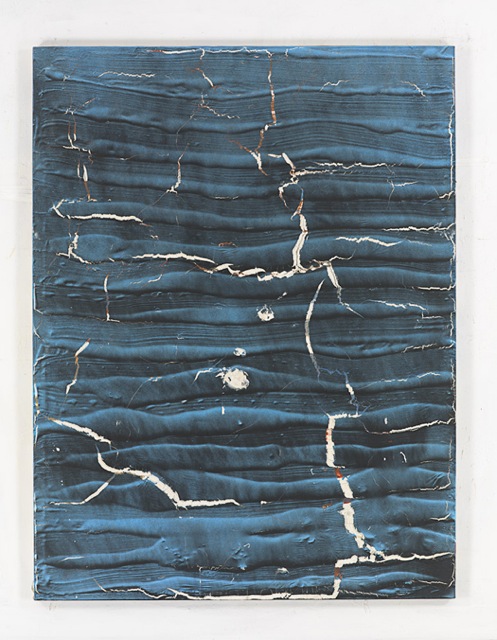 Ryan Sullivan_July 6, 2010 - September 3, 2010_Oil and latex on canvas_59x 45 in
Ryan Sullivan
Ryan Sullivan's abstract paintings, created by applying chemicals to canvas and allowing them to independently shape the surface of his work, reference drip paintings of the abstract expressionists. However, Sullivan's "drip paintings" bypass the romantic notion of being made by the artist's hand, instead being created by alchemic chemical reactions. Sullivan was recently included in a group show curated by Clarissa Dalrymple at Marc Selwyn Fine Art in L.A., featuring an autonomous series of paintings by Sullivan, alongside works by Matt Hoyt, Cassandra MacLeod and Lucy Raven, all who are relatively below the radar in the art world. Sullivan's work is currently included in "Painting and Sculpture, Works Donated by Artists to Benefit the Foundation for Contemporary Arts," at Lehmann Maupin, New York, through January 9, 2011.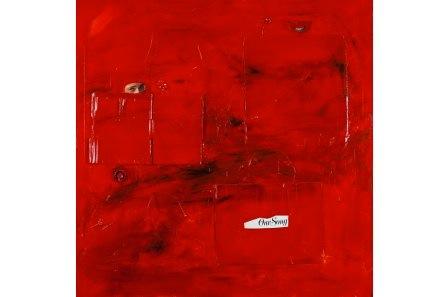 Anton Zolotov. Swim, 2010. Oil on canvas. 54 x 54 in
Anton Zolotov
Anton Zolotov (b. 1982, Moscow; lives and works in Brooklyn) uses the streets of New York City to collect materials for his paintings--found objects that he adheres to his canvases, creating layers and added dimensions that make the painting almost sculptural. The materials he collects for his paintings all have a sentimental value to him; he often lives with them before they are "sacrificed" to his canvas. His paintings also use text to reassert the notion of information and the information age we live in. Zolotov sees this information as a record or diary of his daily life, using his everyday life to lead him to a gesture on the canvas. The artist says: "Painting is a recollection of existence, my existence (personally) is in the streets of NYC: the busy subway, the busy streets, the busy cabs, the busy garbage, the busy hot dog stand etc. Therefore my paintings are the streets. Whether its an object I might buy at a thrift store to attach to a canvas or a plastic bag that I might find right outside my house near the garbage, it will be put to good use. It will be a record of my actions on canvas, a tracking device and a visual pun ... hopefully". Zolotov has first solo show up at Hannah Barry Gallery, New Bond St. London.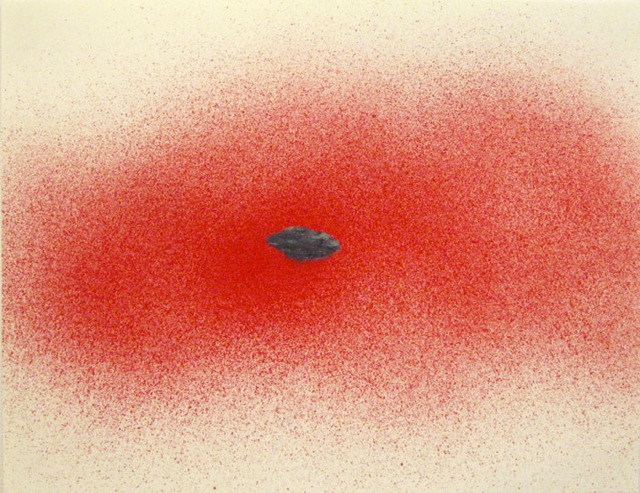 Miyeon Lee. M7_2009. Oil on canvas 10 x 14 inches
Miyeon Lee
Miyeon Lee (School of Visual Arts, New York, BFA in Fine Arts 2004) is perhaps beyond emerging, however I thought I'd include her in this liminal 11th slot, as she has not had due recognition for her carefully detailed paintings of limitless spaces, akin to Vija Celmins's seascapes and night skies. Lee has a highly attuned sense for organic detail combined with an abstract quality that makes her work draw you in. She is currently included in the "Five Year Anniversary Exhibition" at GAVLAK gallery, Palm Beach, Florida.
Related
Popular in the Community