New York City has brought the runway of RuPaul's Drag Race some of their most popular and controversial queens. From the beloved (and missed) Sahara Davenport performing her trained dancing on Season Two to Jiggly Caliente's street-inspired looks on Season Three, the Big Apple has sent some of their best gals down RuPaul's runway. With Bob The Drag Queen snatching the title of "America's Next Drag Superstar" last night on the finale of Season Eight Of RuPaul's Drag Race, Bob joins Season Six winner Bianca Del Rio as the second winner from New York City, but surely not the last. The drag talent in New York City right now is arguably some of the best since the scene of the mid 90's, which brought us drag legends like Mona Foot and Linda Simpson. We took some of the biggest talent of New York City, shuffled them around, and came up with a list of ten of the gals that could take a run for the crown on Drag Race. While their abilities may vary, the raw talent and stage presence of each of these girls is absolutely undeniable. Every single one of them, regardless of whether or not they ever hit the main stage on Drag Race is a star.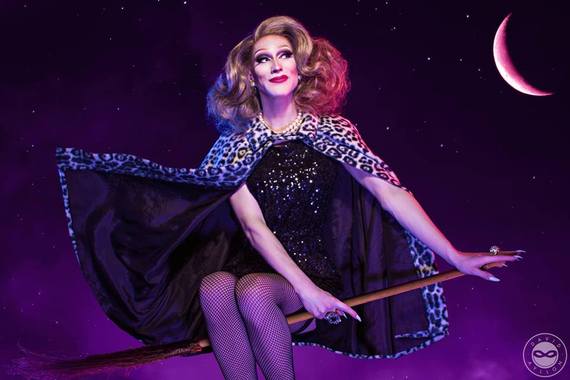 (Photos courtesy of David Ayllon)
Judy Darling
With a name that is a hybrid between the iconic Judy Garland and the legendary Candy Darling, this gal is almost born for the stage of RuPaul's Drag Race. In New York City, Ms. Darling is one of the premiere queens to catch when you are looking for your Broadway and classic film fix. (Her Taylor Swift/"Blank Space" meets "Clue" among other classic movie scenes performance is a must see). With razor sharp cheekbones and a wit to match, Ms. Darling has made her mark everywhere in New York City from Pieces to Hardware Bar on "Broadway Mondays." Darling would massacre the acting challenge, and her runway looks would certainly give Ru & the panel varied looks week by week. Regardless, I have a feeling that this gal would definitely give viewers a taste of the Great White Way week by week in her runway challenge.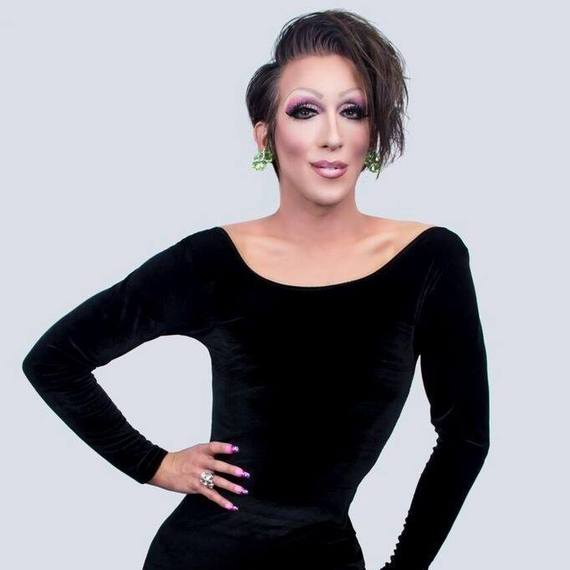 Marti Gould Cummings
Not since Willam hit the stage with her talent (and her resume) on Season Four of Drag Race, have you see a queen as connected as Marti Gould Cummings is. From her intimate and hilarious shows with The Good Wife co-star Alan Cumming, to performing with Broadway luminaries such as Tony Winner from The Producers Cady Huffman, this gal has worked with some of the absolute best. With a varied skill set from hilarious stage shows (her new show at Vodka Soda/Bottoms Up is getting her lots of attention and new fans) and her own band (the appropriately titled Marti and The Cummers), this triple named gal is also a triple threat. Historically, we have seen girls with vast resumes on Drag Race sometimes not be able to take the pressure of such a structured process as Drag Race is; Willam was the first and only queen up until now that has been disqualified from the competition by RuPaul herself. Something tells me though, that Ms. Cummings would manage to keep her cool and bring her signature heat to the runway.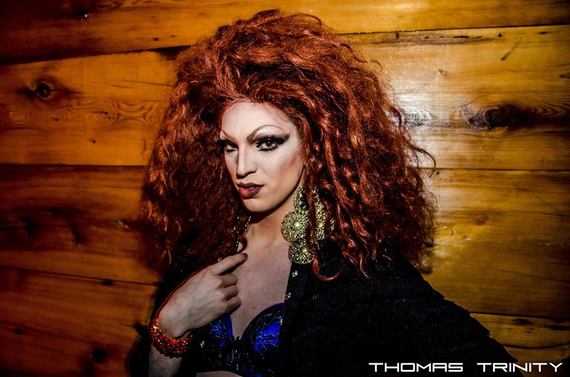 Fifi DuBois
This toe tapping gal is the current reigning Miss'd America, and has traveled up and down the East Coast this year spreading her special version of love, combined with high kicks and cartwheels galore! She is regularly at Boots and Saddles in New York City, so definitely knows how to command an audience, and not since Milk hit the runway has a gal with legs like this come out of New York City to grace Ru's man stage. Fifi would handily rock a dancing challenge, and she would definitely be the first choice on every gal's lips for a performing challenge. She has brought an uptown glamour to the downtown spot Boots N Saddles, and would be bringing that same flair to the Drag Raceworkroom.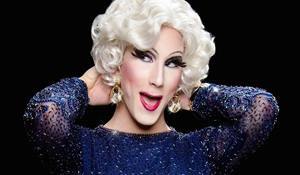 Sutton Lee Seymour
With a name created from the Broadway classic Little Shop Of Horrors, there is no one better to holds the reigns of "Broadway Mondays" at Hardware Bar than Sutton Lee Seymour. With a rapid fire lip synch and stage presence to spare, Seymour has Broadway knowledge as extensive as the Great White Way itself. From Chicago to Wicked, Seymour can weave her way through any Broadway classic. Her one gal show Sutton Lee Seymour "The Way Off Broad" shows that the gams of this gal aren't the only thing that can be stretched, as she takes on a multitude of characters throughout the show. Could you imagine this gal in the acting challenge or in a specifically themed runway challenge in front of Ru and company? This Broadway gal definitely could have an inside track to the top of the heap if she was to enter the "race."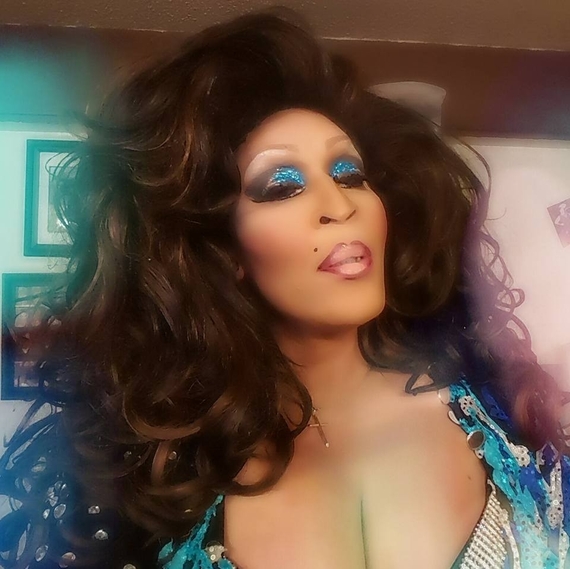 Empress Vizcaya
The girls of Lips are an illustrious group with a proud and storied tradition. Be it locals looking for aa hilarious brunch, or tourists looking for a special slice of New York City, these gals are the backbone of the New York City's drag scene. Empress Vizcaya has been hitting that stage and beyond, showing some of the younger girls really how to do it. With huge hair, a dazzling smile, and eye popping performances, Vizcaya has snagged titles all the way down to Asbury Park, N.J. (Miss Paradise) and is a mentor to many of the younger girls on the scene. In the same vein as former Drag Race winners Raja and Bianca Del Rio, Empress Vizcaya would show these girls that having more experience than many can definitely work in your favor.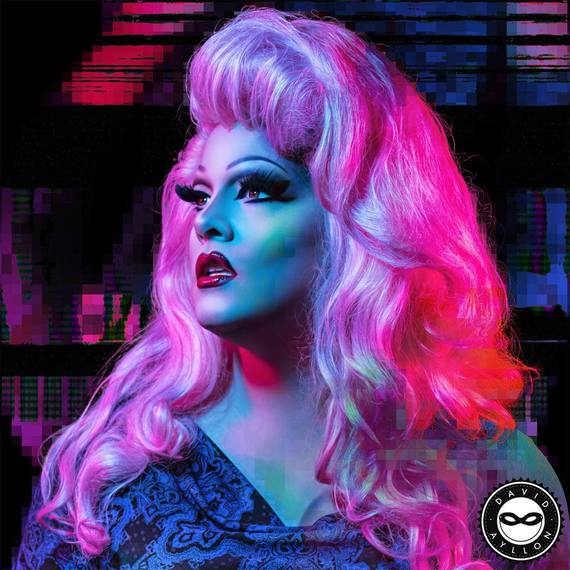 Pissi Myles
(Photos courtesy of David Ayllon)
Pissi Myles is more than a "queen," she is slowly turning herself into a virtual brand. She has taken her "What Makes Me Pissi" show everywhere from New York City (working alongside good friend and Season Eight winner Bob the Drag Queen) to Philadelphia, PA, bringing along New York City sisters Sutton Lee Seymour and Judy Darling. Bringing brassy and colorful looks and partnering them with the sharpest lip synchs around, Myles knows how to command the stage. She may be singing live to classics such as the subtle "What About Lube" or ripping her way through one of her lip synch standards like "I Will Always Freak Out," Miles has shared the stage with everyone from Sherry Vine to Lady Bunny, making her more than capable of sharing the spotlight with fellow queens on the main stage. She has even hosted her own Drag Race viewing party at another of her homes, Paradise in Asbury Park, N.J. (alongside up and coming Dusty-inspired queen, "The Duchess Golightly"), making a dual challenge a natural fit. Pissi Miles just might be one of the leading competitors to bring the Drag Race crown back to New York City a third time.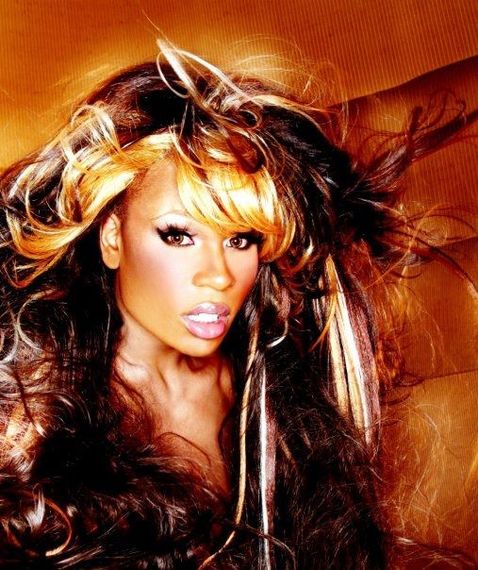 Peppermint
Long rumored to be a contestant on several previous seasons of Drag Race Peppermint would be a force to be reckoned with to her competitors. From releasing her own dance tracks ("Servin It Up") long before it was in vogue for drag queens to do, to hosting nights at spots such as the beloved and missed XES and the legendary Barracuda, Peppermint is the truest form of a triple threat. She has worked with veteran queens like Sherry Vine on hilarious parodies like "Make Me Moan" which would serve her well in a comedy challenge as well as working in a team. Peppermint has worked with some of the biggest queens in the industry and standing alongside other seasoned queens on the main stage would not shake our Miss Peppermint in the least.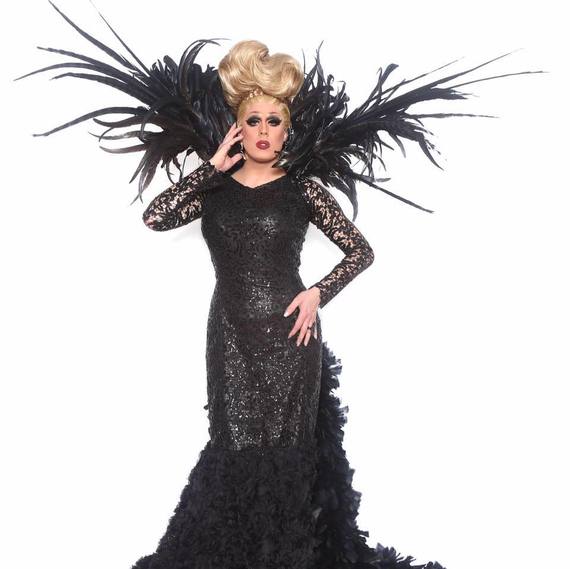 Tina Burner
Tina Burner is quintessential New York. She may be performing at the legendary Barracuda, or stomping through Industry in her custom New York City E-Z Pass dress, but no matter what she's doing, this chick is New "Yawk" all the way! Tina is able to hit spots all over town with her special brand of sass, ass, and keeping a "Leg Up" at all times! While her brand of humorous sarcasm may not be everyone's cup of tea, it certainly could serve her well during the reading challenge or during another RuPaul "Roast" challenge on the main stage. Michael Musto just called Burner the "perfect DIY Diva for the ADD crowd" which would make her a perfect fit for the time pressed and fast paced Drag Race competition.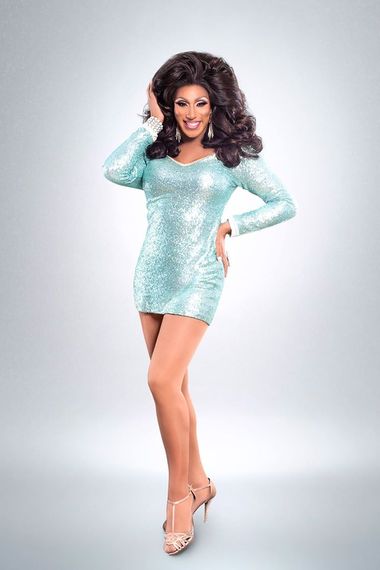 Brenda Dharling
(Photo courtesy of Preston Burford)
You can't pin a wig in New York City nowadays without it heading in the direction of Brenda Dharling. From Boots & Saddles to Fire Island's legendary Ice Palace, you will definitely catch this bombshell scorching the stage with her signature dance moves and over the top looks (the hair volume alone could sometimes snag it's own zip code). While many could pin Dharling as being the sweet one, there is a smart gal behind that million dollar smile. There has to be, as Dharling has snagged gigs at spots all over town, such as Hell's Kitchen hotspot Industry. While other girls may storm to the front, Dharling could be a dark horse in the competition, taking a page from Season Five winner Jinkx Monsoon's book and smiling all the way to the crowning.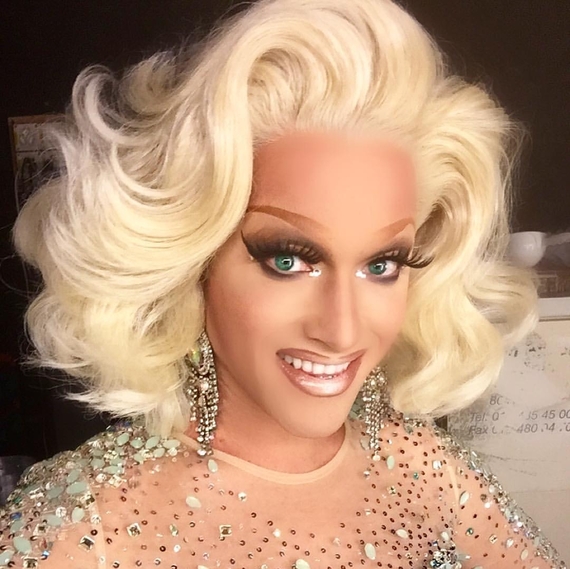 Epiphany Get Paid
Epiphany Get Paid is another of the notorious ladies who has been rumored to be "on the cast" for several seasons of Drag Race. While having this gorgeous and talented queen in the race would definitely shake up the competition, it would be actually having her find the time to try out that would be a true talent. Her talents and eye poppingly stunning looks take her everywhere from Berlin to Mykonos, recently bringing her back to New York City for Senor Frogs continuously packed Sunday Brunch. A former roommate of Season Eight contestant Acid Betty, Epiphany paints with aplomb and knows how to create some of the most eye catching looks in recently memory. Much more than a "fishy queen" Epiphany would have a very good chance of catching the eye of the judges with her runway creations, and letting those skills help take her all the way to the final.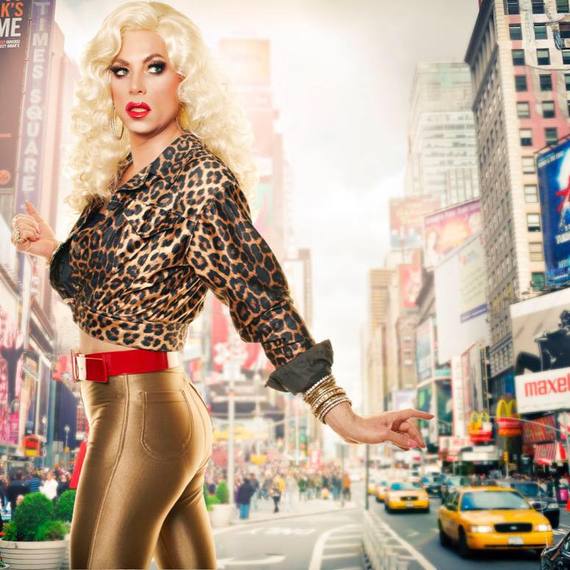 Honorable Mention-New York City's Finest as Guest Judges
Many people have rumbled about an All-Star Drag Race for the drag legends of New York City. A series where everyone from Hedda Lettuce to Edie to Shequida would be battling it out for the title, something like "America's Ultimate Drag Superstar." While no contest like that has been confirmed at all (fingers remain crossed), for now, perhaps having some of these veterans sitting on the panel as Guest Judges could be an idea. Could you imagine the hilariously divine Jackie beat on the panel for a stand up challenge? Or the deliciously dirty Sherry Vine sitting alongside Ru for a creative song parody challenge (an area where Vine herself excels). Since some of these ladies know Ru Paul for many years, having them sit alongside Mama Ru herself would not only be a nod to history, but would encourage younger viewers to look into where so many of their favorite contestants have drawn inspiration.
That is just a small taste of the talent in New York City. From Los Angeles to Chicago to New Jersey, there are talented queens on stages all over who have that special brand of "stardust" to make it on the main stage of Drag Race and beyond. Something tells me that this will be the first of a number of lists showcasing ladies that have what it takes to take the crown. Have suggestions? Email me at mykeyc76@aol.com or tweet me @Cookster74
Calling all HuffPost superfans!
Sign up for membership to become a founding member and help shape HuffPost's next chapter