When Dessert Professional magazine celebrates its Top Ten Pastry Chefs in America each year in New York City, the honorees get the opportunity to show off their stellar talent to a gathering of industry insiders with serious sweet smarts.
From pastry chef Scott Green, Bronze-winner at the Coupe du Monde de la Pâtisserie, to Kelly Fields of Willa Jean, New Orleans' hot spot for downhome desserts, to Jean-Marc Viallet, the magic man behind the sweets at Disneyland Resort in California, Dessert Professional's definitive list showcases and celebrates the diversity and creativity that is the American pastry landscape today.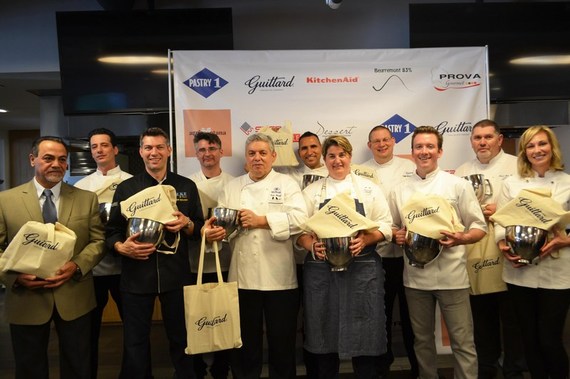 The 2016 Honorees, left to right: Hall of Fame inductee Biagio Settepani, Pastry Chef & Owner, Pasticceria Bruno, Cedric Barberet, Franck Iglesias, Alex Grunert, Morand Dare, Robert Nieto, Kelly Fields, Joseph DiPaolo Jr., Scott Green, Jean-Marc Vaillet, Lauren V Haas (Image, Regina Varolli)
Though the event is open only to industry pros, here on HuffPost you can still drool over the honorees' desserts, and then get out there and hit up one - or all - of these prestigious pastry chefs in person!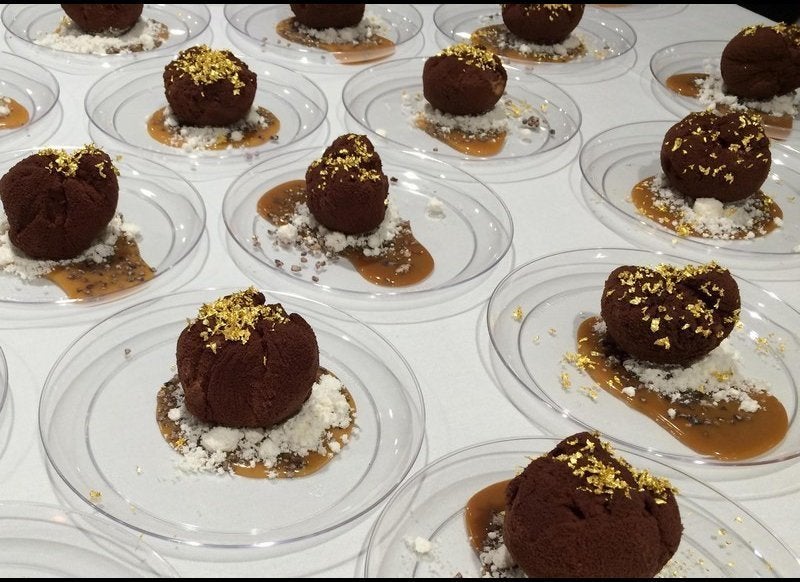 The Top Ten Pastry Chefs in America 2016