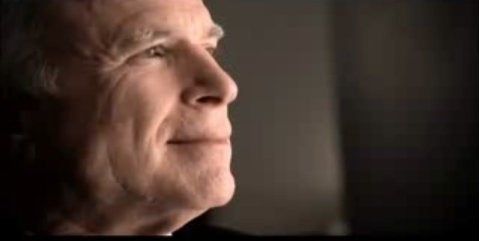 Political pundits and Republicans are abuzz with talk that Senator John McCain (R-AZ) may name Representative Eric Cantor (R-VA) as his choice for Vice President. Although Cantor is Jewish he is wildly out of step with the Jewish community's values. Here are the top ten reasons Cantor is out of touch with the Jewish community (and America):
1) Cantor is against stem cell research. He voted against expanding research to more embryonic stem cell lines in 2007 and voted against allowing human embryonic stem cell research in 2005.
2) Cantor is 100% against a woman's right to choose. In 2007, he received a 0% rating from NARAL Pro-Choice America.
3) Cantor is against the separation of Church and State and was given a 0% rating by the Americans United for Separation of Church and State in 2006.
4) Cantor votes against our country's health care priorities. He voted to sustain President George W. Bush's ill-conceived veto against the SCHIP plan which would have extended coverage of 6 million more children in January 2008. According to a 2006 0% rating from the American Public Health Association, Cantor consistently votes against public health policies.
5) Cantor opposes environmental legislation and rates 5% according to the the League of Conservation Voters 110th Congress environmental scorecard. The Campaign for America's Future gave him a 0% in 2006 for his opposition to energy independence. (According to the 2007 American Jewish Committee poll, 82% of American Jews think that energy independence is very important, with 17% saying it's somewhat important). He also voted against tax incentives for renewable energy and on investing in homegrown bio fuel in August 2007.
6) Cantor opposes civil rights for gays and lesbians. He received a 0% rating from the Human Rights Campaign in 2006 and votes against prohibiting job discrimination based on sexual orientation (November 2007). Cantor also voted for a Constitutional Amendment banning same-sex marriage in September 2004.
7) Cantor plays loose with the facts and grossly distorts Senator Barack Obama's (D-IL) record and public statements in order to scare Jewish supporters. Monday, Jeffery Goldberg of The Atlantic wrote that he expected more from Cantor than these kinds of attacks.
You'll recall that in an interview with me, Obama referred to the Middle East conflict as a "constant sore." The Republican House leader, John Boehner, and Cantor, one of his deputies, willfully misreading Obama's comment, and, trying to scare Jewish voters away from Obama, accused him of calling Israel itself a "sore." Here is what Cantor said:

It is truly disappointing that Senator Obama called Israel a "constant wound," "constant sore," and that it "infect[s] all of our foreign policy." These sorts of words and characterizations are the words of a politician with a deep misunderstanding of the Middle East and an innate distrust of Israel.
This, of course, is complete nonsense, and I let Boehner's office, and Cantor's office, know that it was complete nonsense. So far, though, no sign of a retraction. Cantor, who is said to be brighter than Boehner, should know better than to launch such foolish, unethical and refutable attacks.
8) Although some elite insiders know who Cantor is, hardly anyone in the Jewish community could name the representative from Virginia's 7th congressional district.
9) Cantor consistently votes against civil liberties, according to a 0% rating from the American Civil Liberties Union.
10) Cantor votes against protecting whistle-blowers from employer retaliation. (March 2007)
Cantor is clearly from the right of the right wing of the Republican Party. If McCain thinks that Cantor will help him with the Jewish community because he's Jewish, McCain is sorely mistaken.
In summary, Cantor is an unknown in the Jewish community but the more the community gets to know him, the less of him it will like.
Popular in the Community