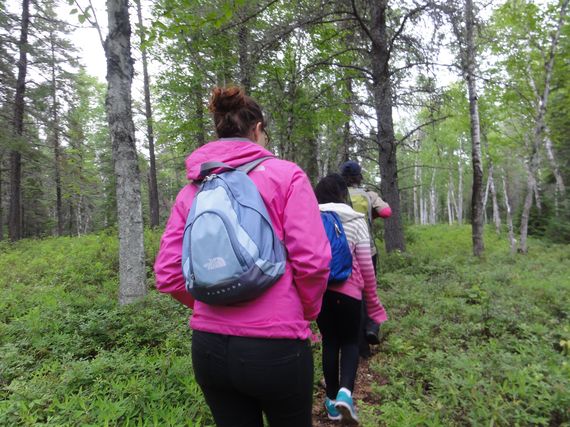 A few years ago, I attended the Adventure Travel Trade Association World Summit (ATTAWS) in Namibia (a super event I must say!) and, while there, met a lovely woman from Sweden who invited me to come and spend a night with wolves in a camp 90 miles or so outside of Stockholm. This sounded really intriguing and I thought about taking that trip sometime this year. At an event for Quebec, Canada, in November 2014, one of the presenters mentioned that they had an experiential vacation doing the same thing - spending the night with wolves! It was a no brainer for me to jump on the invitation to go on a wolf safari in Canada, a great country right next door!
Moving among wildlife and experiencing the outdoors are favorite vacation motivators for me, and knowing this adventure would be special, I invited my 12-year old granddaughter to accompany me to make for a cross-generational experience.
In Mid-July we took off for our journey to Quebec Provence and were pleasantly surprised at the number of things you can do there. Actually, I had a vague idea about where Quebec was located, and I knew that it was mainly French speaking but I had no idea that outside the major cities of Montreal and Quebec City, there's a lot of beautiful nature awaiting anyone who loves the outdoors.
We spent the first three days in Saguenay-Lac-Saint-Jean at a private wolf conservatory - Adventuraid
(http://www.aventuraid.qc.ca/), sleeping in a hand-built, rustic and beautiful cabin, so close to the wolf enclosure that you could see their eyes and hear them howl at night. But more about this one-of-a-kind adventure in another blog! After spending one night with the wolves we drove to Saint-Felicien to experience another two days of hiking, canoeing, and tracking a moose in the Canadian boreal forest. We were at the famous Zoo Sauvage de Saint - Felicien (http://zoosauvage.org/en/). I have so much to say about this experience that it deserves its own blog. It was truly a "safari "adventure.
Finally, we ended our journey in Quebec City - civilization! I believe this city is one of the best-kept secrets of places to visit. The fortress, the international music festivals, the architecture, top-rated museums, and the history of a city built on the St. Lawrence River - two weeks would not be enough to see it all.
Because we have so many memories of Quebec Province from our trip, I decided to give you a tease and share the 10 Top Reasons below why you should visit Quebec. if you have the chance to visit this magical area of Canada, share your top 10 highlights with me too!
Top Ten Reasons To Visit Quebec Provence, Canada
1. It's easy to get there - two hours or less by plane from Chicago to Quebec or Montreal.
2. The scenery is magnificent - and they have plenty of unique outdoor activities you can enjoy in Saguenay-Lac-Saint-Jean and Saint-Felicien. Visit with wolves, camp, canoe, and hike in a boreal forest.
3. Quebec Provence is known for its blueberries - you will eat yourself silly with the fantastic blueberry pies!
4. Visiting Quebec City is just as good as visiting any city in France, and twice as nice!
5. The food is fresh, tasty and unique - try cheddar cheese curds (when chewed they squeak like a mouse). Entrees are gourmet, clean and without all the "hoopla", just good food.
6. The people are truly friendly - even if you don't speak French, they'll gladly attempt to respond to you.
7. You can camp overnight at a wild animal park - the Zoo Sauvage de Saint - Felicien and while on a tram ride, encounter caribou and moose up close and personal, or watch black bears, musk oxen, or even an American Bison roam freely. A "Jurassic Park" experience without the dinosaurs!
8. Quebec City is a history lesson itself - walking among the old buildings and near the English fort takes you back to a time when settlements in North America were really magnificent.
10. Ice Cream - soft serve - the most creamy and luscious treat in the world and, it's found throughout the province.
I hope I peaked your interest enough for you to consider this part of the world as your next destination. Visit Quebec's tourism web site and see if the 21 tourist regions fit your family and multigenerational travel plans. Me, I'm going back to see the Fjords! (http://www.tourismecentreduquebec.com/).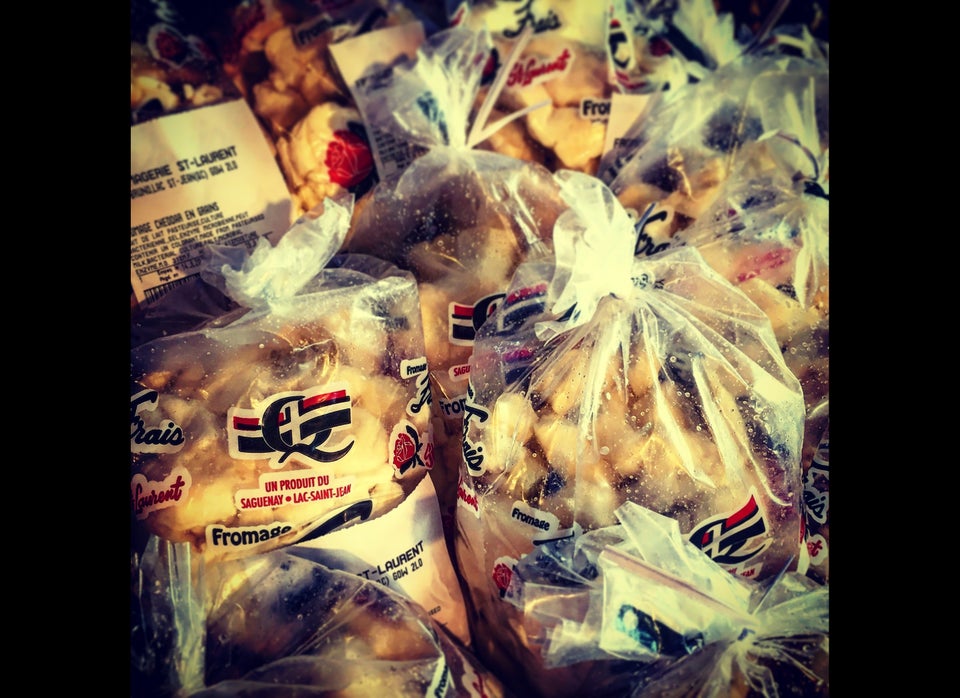 Top Ten Reasons To Visit Quebec Province, Canada