Most travelers feel compelled to do and see certain things, particularly when visiting a place for the first time. Their check-list, born out of travel guides and personal exchanges, causes stress and requires exactitude. The first time visitor to London finds that he carries a particularly burdensome list of must-sees, for London is steeped in ancient history and brimming with modern exhibition. It's large and diverse, and getting around isn't cheap nor swift. A journey from southwest to northeast, even within London's central zone 1, may take an hour or more on the tube. Factor in the time it takes to get from one doorstop to the next, and you're writing off huge chunks of your day on travel alone. These complexities turn away some travelers and overwhelm others.
Expats who live in London perpetually host visitors from back home, each visit posing a unique set of questions and demands to the host. I undertook the role of resident guide-woman via An Expat's Guide to London, a blog that I created to address common concerns for residents and tourists alike. After roughly 1.5 posts, I got bored of writing about basic, albeit useful, information. Posts like "The Best London Street Map" and "A London Transport Guide" were nixed in favor of experience-driven entries, many of which developed completely according to whim with no apparent overarching purpose. Taking stock now, I note some continuity, a faithful, practically reflexive praise of London's green spaces.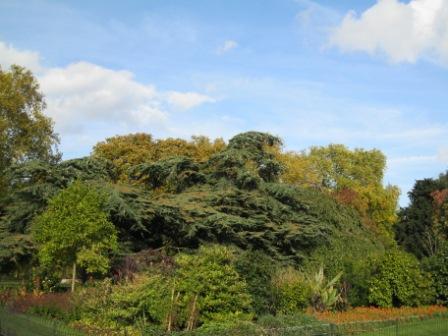 Open a map of London, really let it sprawl out in front of you, and you will notice the inordinate amount of green space within the urban boundaries. I'm admittedly London-biased, but I struggle to fathom any other major urban and financial metropolis with so much public greenery. 4,900 acres in greater London, and that figure only accounts for the Royal Parks, those owned by the Crown. Some of the largest and most well-known parks fall within this category: Hyde Park and Kensington Gardens, Green Park, Regent's Park, and St. James's Park. Other breathtaking spaces are managed by their respective boroughs. Notable examples include Battersea Park, Holland Park and Hampstead Heath.
Everyone knows about Hyde Park, having seen it in photos and postcards, or stepped within its lush territory. But how many have walked from end to end? Seen the Kensington Palace and Gardens, Albert Memorial, Serpentine Lake, Gallery & Café? There are tennis courts, manicured gardens, weed-ridden fields, fountains, and wild birds to be seen.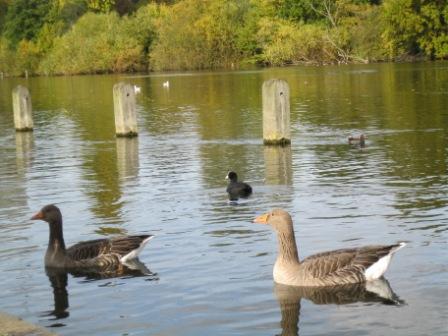 Not mention the happiest dogs on the planet (I'd like to be reincarnated as one).
In addition to providing still waters and leafy trees for lazy afternoons, Hyde Park offers a multitude of activities within its borders. My ten favorite activities are described below.
1. Soak up the Serpentine: Watch geese and other birds peck around the perimeter of the Serpentine Lake. Grab lunch, a cup of coffee or a glass of wine at the Serpentine Café, recently renovated and now a lovely place to relax for a while.
2. Swimming & Boating: during the spring and summer, you can rent paddle boats for lazy boating around the Serpentine. There's also a lido and paddling pool where you can take a swim, or even train for a triathlon (via the Serpentine Swimming Club).
3. Rent one of the green and white striped folding chairs that are scattered throughout the Park. For a pound or two, you'll have your own personal sanctuary for a few hours, or longer, if you'd like.
4. Kensington Gardens & Palace: visit the Palace where Princess Diana lived and nearby memorials to the late Princess. The Serpentine Art Gallery, renowned for its modern and contemporary exhibitions, is also located within Kensington Gardens. Try to end your tour at the northwest corner of the Gardens, where you can either explore Notting Hill or stroll back towards Kensington via Kensington Church Street.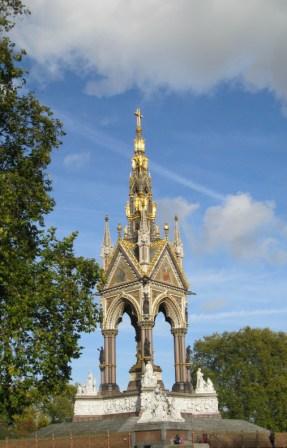 5. Forgo the pricey external tea options (Mandarin Oriental, for one) for the Orangery, a more affordable, better located option within Hyde Park. The Orangery is located very close to the entrance to Kensington Palace.
6. Speaker's Corner: this mega-free speech zone was originally created in 1872 and persists today. Head to Speaker's Corner (northeast portion of Hyde Park) on Sunday mornings for soap-box theatrics that often inspire audience participation.
7. Hyde Park Sports: reserve a tennis court for a match with a friend, sign up for a Horseback riding lesson through the park, or get a group together for an impromptu game of touch football. London's new bicycle hire scheme means that London residents have greater access than ever before to the use of public bikes. Several stations are located within Hyde Park.
8. Festivals & Concerts: keep your eyes peeled for concerts in Hyde Park, and other large-scale events. Every fall/winter, Hyde Park hosts a Christmas Wonderland, which is wonderfully tacky.
9. Use the Park when negotiating transport. Bus and underground routes circumvent the Park, leaving a gaping hole in London transport, but it's sometimes worth traversing the park to arrive at a specific destination. When I lived in Knightsbridge and commuted to the financial city, I often reduced my underground time by walking to the northeast corner of the park where I could hop on the central line. I cherished those quiet morning strolls, where Hyde Park was practically vacant; it felt like my own personal backyard!
10. Get fit by jogging the perimeter of Hyde Park/Kensington Gardens, a manageable 4.5 mile, mainly flat, route.
Related