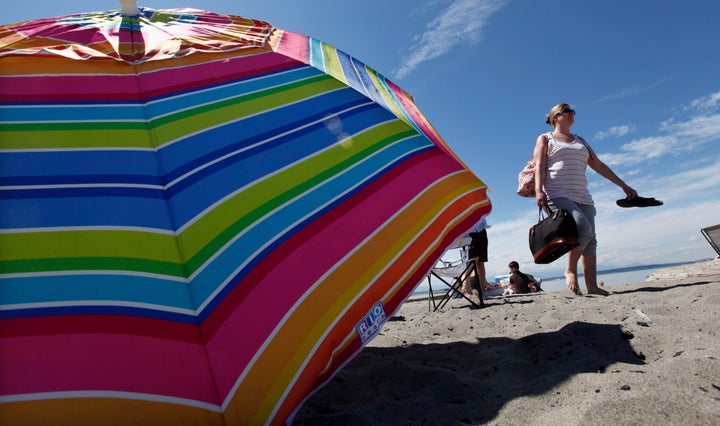 Believe it or not, the summer will be over before you can blink. While everyone needs some time to do nothing, it's foolish to let the entire summer disappear without doing anything. But beware. Not all summer activities are created equal. Think a luxury five- star Teen Tour of Europe will impress admissions officers? Think again. Similarly, while we never discourage community service, you do not need to travel to Costa Rica to do it. Lillian Luterman and Jennifer Bloom, the authors of IN! College Admissions and Beyond: The Experts' Proven Strategy for Success share their tips for getting the most out of your summer.
Here are our Top Ten Tips to make your summer count.
1. Get a Job. You don't need to get a fancy unpaid internship. Pump gas, work for your local handyman, paint houses, bus tables. Real world jobs will not only enhance your college application, but also demonstrate responsibility, teamwork and the ability to work with people who aren't just like you.
2. Intern to explore your passion. If you love art, docent in a museum. If you're passionate about animals, volunteer at a shelter. As we've written about in our recently published book, IN!, colleges are drawn to students with a passion. Use the summer to explore your passion in whatever way you can.
3. Create your own community service program. Sure, you could work in the local soup kitchen, but that's not your only community service option. Consider teaching senior citizens or children something you're knowledgeable about. Senior Centers and Boys & Girls Clubs are thrilled when high school students want to share (often simplified) versions of their passions with others. Not only does this help others, but it's also another great way for you to explore your interest.
4. Visit colleges. Even though schools aren't in session over the summer, you can still visit a range of schools - big, small, mid-size, country, city, suburban - to get a feel for what you like best. Summer is also an excellent time to schedule on-campus interviews where available. In fact, some colleges only offer these on-campus interviews during the summer.
5. Get cracking on the Common App. Don't know what your top choice college is? Don't worry. You can still get started on the Common App, which is accepted by over 400 colleges. Register for CommonApp.org to begin filling out the required activity list and short answer essay questions.
6. Get organized. After visiting a few colleges and getting a sense of what you like, create a "working" college list. Then, go ahead and print out their applications, note their requirements - classes, standardized tests, etc. - and application deadlines. Get organized now, as it'll be a lot harder once classes start.
7. Draft your personal essay. Sure, summer is a time to give your brain a rest, but it's also a good time to start brainstorming and drafting your personal essay. You will not have tons of time to write your personal essay once the mountains of homework start piling up in September. (For essay-writing tips and tricks, see Chap 9 of our book, IN!)
8. Practice interviewing. Chances are, the college interview is your first serious interview. Don't assume you can wing it. Most students can't. Download our top fifteen most common college interview questions and practice answering each question. Stay away from controversial topics (yes, that includes your position on drug legalization) and remember to prepare a question or two for the interviewer.
9. Contact two teachers for letters of recommendation. These letters are an important part of your college application and this is the perfect time to ask your two favorites. Some teachers will write only a set number, so you want to be sure to ask them early. Leave a lot of time for this step - teachers go on vacation, too - and always give them a chance to decline.
10. Rest, relax and have fun. Remember, it's summer!
Calling all HuffPost superfans!
Sign up for membership to become a founding member and help shape HuffPost's next chapter