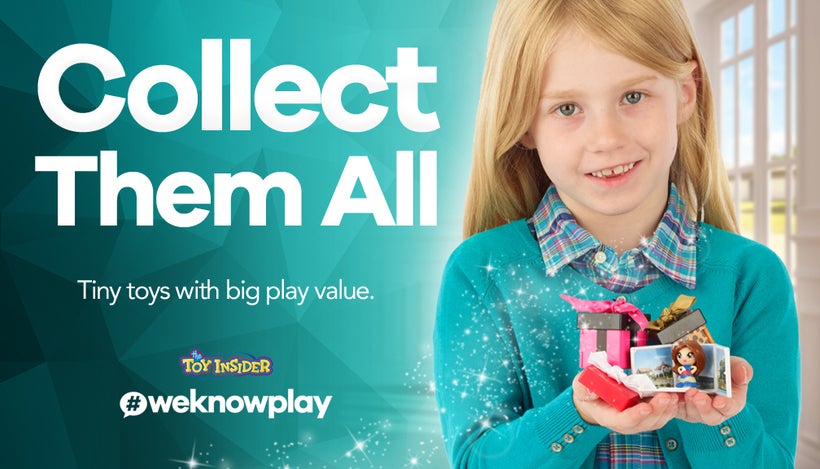 Collectible toys are mega popular with kids ages 4 to 8. These tiny toys can be purchased with allowance money, allow kids to trade and share with each other, and provide an exciting element of surprise. These inexpensive items offer lots of play value, thanks to expanded play sets that bring imagination into the mix. These play sets give kids new worlds and settings for kids to play with their entire collections, and often include an exclusive collectible only available with that particular set.
Shopkins, from Moose Toys, is the collectible category leader, but other companies are getting in on the craze, giving kids more options than ever before. These tiny toys are available to purchase in different packs or—the most popular—blind bags (where kids literally don't know what they're going to get until they open them). Check out some of our favorite collectibles of 2016: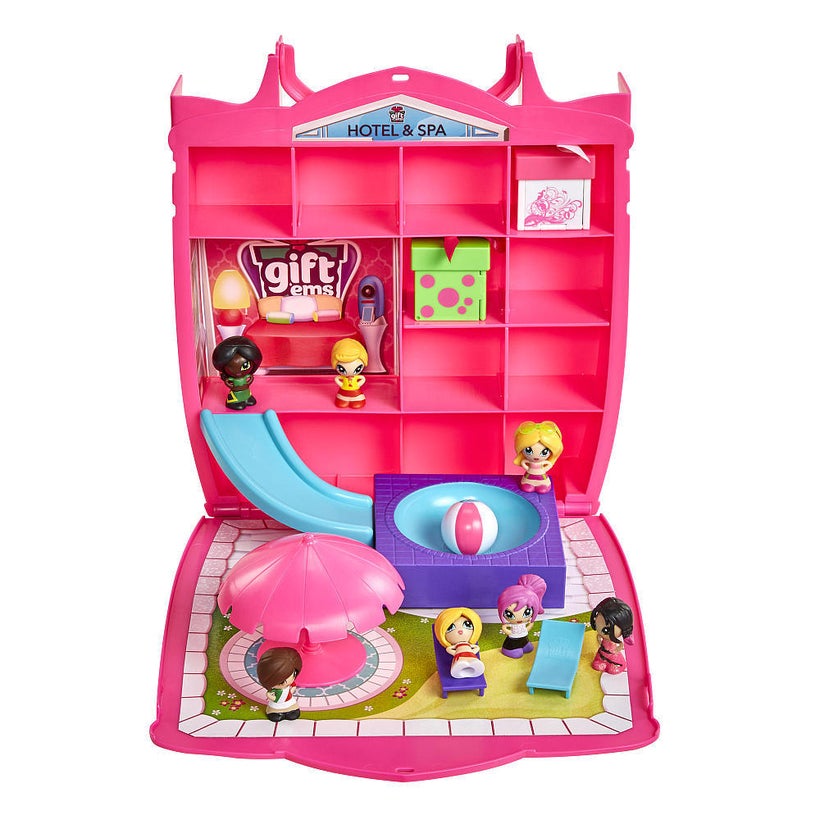 Kids will literally unwrap these collectibles! Gift 'ems, from Jakks Pacific, are mini surprise dolls that come from different cities around the world. Each character comes in its own unique box, and opens to reveal its name, origin city, and country. The box will also transform to showcase two iconic scenes from the doll's hometown, a map of the location, and an image of the country's flag. Each doll has four main components—head, hair, upper body, and lower body—so kids can pop and swap to create thousands of fashion fusions and create their own unique dolls. So much more than just a toy, Gift 'ems are a way for kids to connect with their families and friends while learning all about culture, diversity, and unity.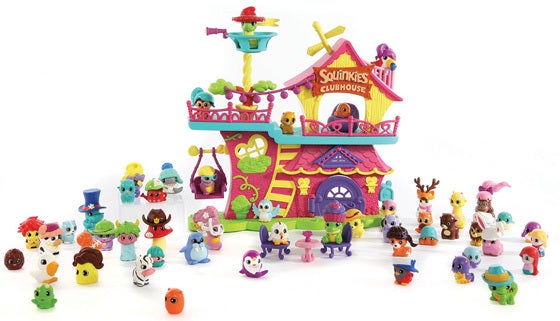 They're baa-aack! Blip Toys brings back Squinkies 'Do Drops with the charming and fun nature that people first fell in love with six years ago when they first debuted. This newest collection of soft and squishy animals and people also features more than 200 hats, wigs, ears, and more for kids to dress up all of their characters. Kids can be as creative or as silly as they want, from giving a walrus a fancy top hat to putting a ponytail on a zebra. Ultra rare Squinkies character mash-ups are also coming soon!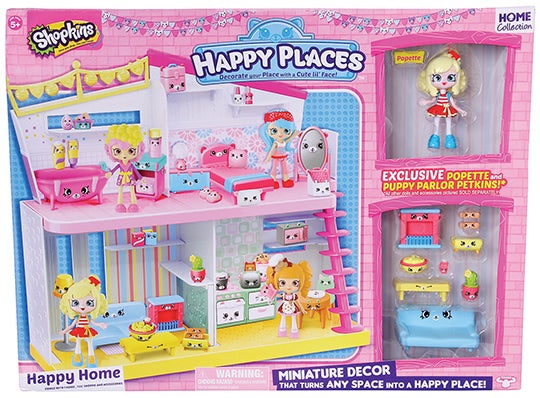 Welcome to my house! After a long day playing in Shopville, kids can bring all of their Shoppies and Shopkins characters home to relax. The set, from Moose Toys, features a four-room house, complete with shelves and a staircase. It also comes with exclusive Puppy Parlor Shopkins to make rooms full of puppy love, including one large, two medium, two small, and two mini Petkins characters (Petkins are Shopkins characters with pet faces. Seriously too cute), plus a Popette Lil' Shoppies doll. Kids can decorate and display the different rooms in the house with all of their Shopkins and Lil' Shoppies figures.

Cute characters, colorful lands, and funky foods? Sign me up! Future of Play's MagicMeeMees are small figures that interact with each other. They respond to motion and light thanks to the figures' built-in technology, and allows kids to interact with other MagicMeeMees characters. These collectibles will inspire storytelling, encourage emotional intelligence, and let kids play either alone or in group settings. Kids can create their own lands of MeeMeeopolis with four play sets, each coming with its own exclusive character. In addition, 26 blind bag food items, Yummee Surprises, including everything from sushi to pizza for kids to feed their new friends.
Laurie Schacht, also known as The Toy Insider Mom, has covered the toy industry for more than 20 years. The Toy Insider is a year-round resource for parents, grandparents and other gift-givers looking for the best toys for their kids. The Toy Insider also produces an annual holiday gift guide featured in Family Circle magazine. Visit thetoyinsider.com for the latest toy news, reviews, giveaways, and more.
Calling all HuffPost superfans!
Sign up for membership to become a founding member and help shape HuffPost's next chapter
This post was published on the now-closed HuffPost Contributor platform. Contributors control their own work and posted freely to our site. If you need to flag this entry as abusive,
send us an email
.