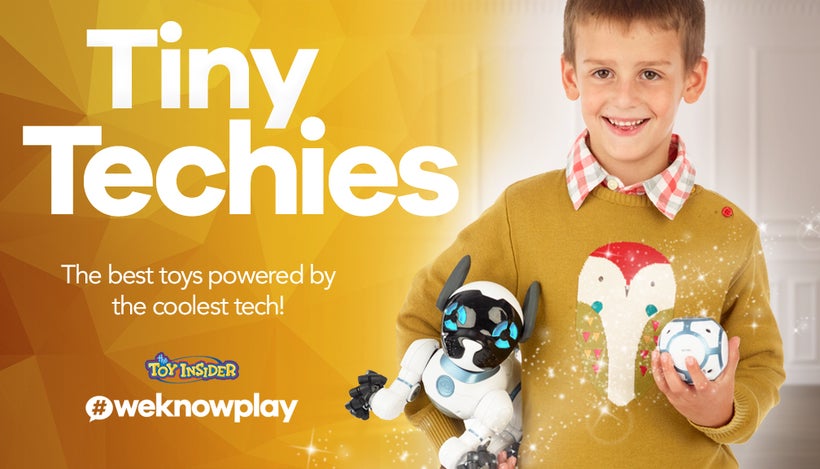 Technology is moving faster than ever, and today's kids are learning how to swipe a touchscreen before they can walk. Toys that lean into and embrace cutting-edge technology will help enhance kids' skill development and familiarize them with devices that are shaping our immediate future, like 3-D printers and wearable computers. Plus, tech toys already have a built-in "wow" factor that impresses kids and parents alike. Tech toys are going a step further this year, with enhanced robotics, augmented and virtual reality experiences, and high-performance aerial drones.
These new tech toys offer us a glimpse into our future and allow parents to place that future in their children's hands.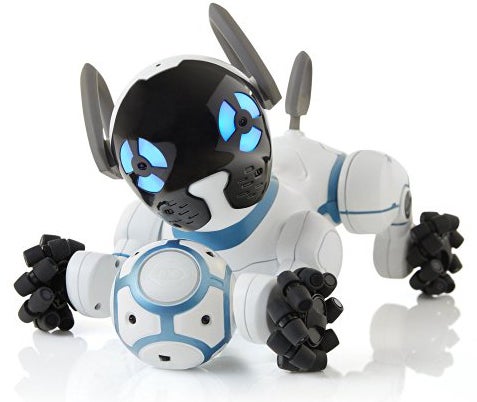 Getting a new dog isn't what it used to be, but with CHiP, from WowWee, you might also realize that robo-pets aren't what they used to be either. CHiP comes with several accessories that make him stand out from the rest of the puppy pack, including a smart ball that he can track and play with and a Smartband that he can follow. He even recognizes voice commands and learns how to respond to his owner intuitively. CHiP can be trained to perform various tricks and the Smartband can used to turn on his soccer mode that will have CHiP playing goalie and retriever. CHiP is even smart enough to know when it's time for him to sleep and recharge himself on his SmartBed platform, so you never have to deal with fussy furry friends again.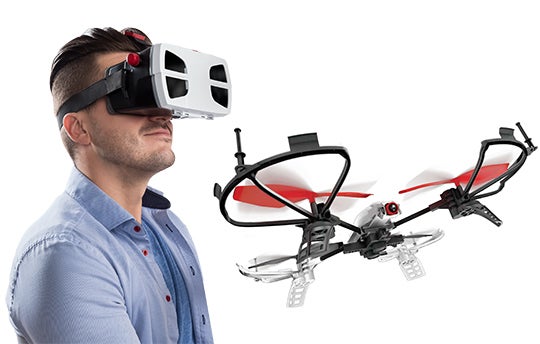 Become a master of the sky and see it all through your very own eyes! This performance-minded quadcopter from Spin Master features a built-in, high-speed video camera designed to best capture objects and sceneries in motion. Pilots can save and download captured media or watch the video stream in real-time by using the first-person view headset for a fully immersive viewing experience.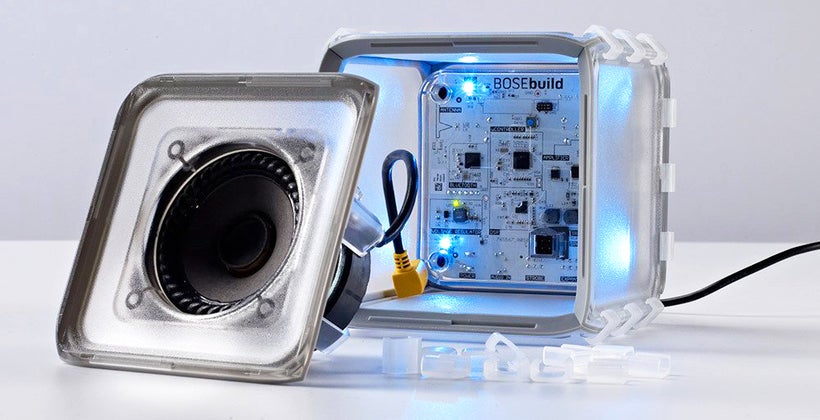 The sounds of science have never been so sweet! Ever wonder how speakers let us rock out to our favorite tunes? Now kids and parents can find out together with the BoseBuild Speaker Cube, Bose's first product for kids. This construction kit doubles as a hands-on science lesson. Follow the step-by-step instructions in the free app to learn how combining magnets and copper wires helps to make sound. For added fun, kids can personalize the tuning of each cube and make it really unique with customized LED lights sequences.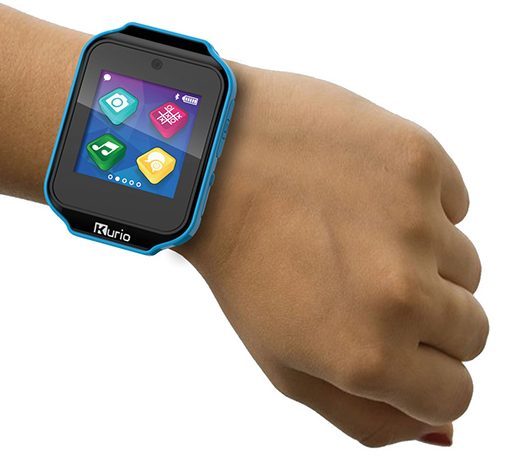 Who says kids have to be let out of the smartwatch revolution? The Kurio Watch by KD Interactive is a Bluetooth-enabled smartwatch that pushes the boundaries of wearable technology for kids. Twenty pre-loaded apps allow kids to watch videos, listen to music, play games, monitor their physical activity, and even take phone calls from their parent's phones via Bluetooth connection. The Kurio Watch has a 256MB memory capacity right out of the box, but has microSD slots for more selfie space. Parents and guardians can also enter vital emergency information into the watch as a precaution. Best of all? Kids can sync their watches together to play games and send messages in real-time.
Laurie Schacht, also known as The Toy Insider Mom, has covered the toy industry for more than 20 years. The Toy Insider is a year-round resource for parents, grandparents and other gift-givers looking for the best toys for their kids. The Toy Insider also produces an annual holiday gift guide featured in Family Circle magazine. Visit thetoyinsider.com for the latest toy news, reviews, giveaways, and more.
Calling all HuffPost superfans!
Sign up for membership to become a founding member and help shape HuffPost's next chapter
This post was published on the now-closed HuffPost Contributor platform. Contributors control their own work and posted freely to our site. If you need to flag this entry as abusive,
send us an email
.