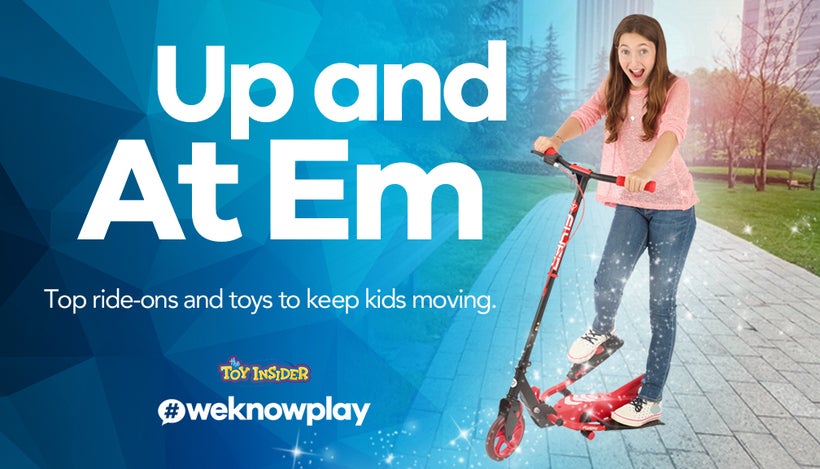 Crawl. Walk. Run. No matter how old or young your kids are, it's crucial to provide them with toys that encourage them to stay moving during playtime. Toys that physically engage kids allow them to have fun and stay fit from an early age. For all the future extreme sports enthusiasts, Yogis-in-the-making, or bulls-eye throwers, there's a toy out there to suit their interests while also making them get up and start moving.
While traditional toys like scooters and ride-ons continue to encourage physical play, other unconventional toys also succeed in getting kids to make a move. Check out some of our tops picks below: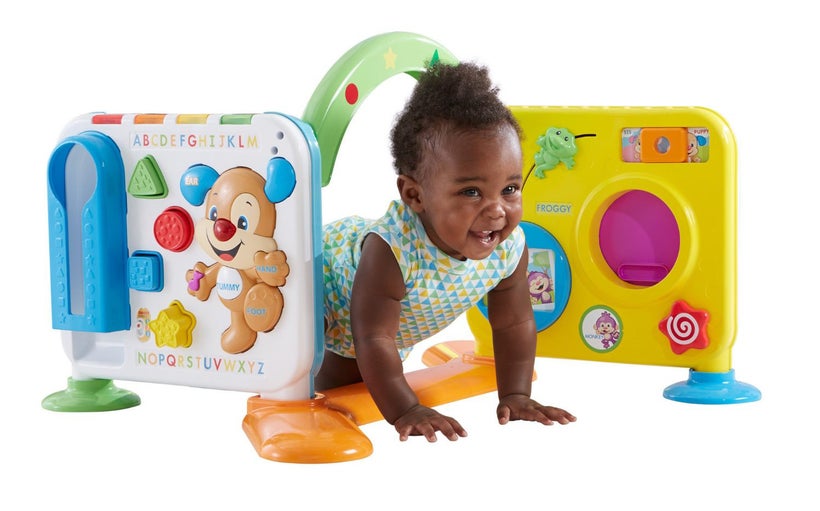 The Laugh & Learn Crawl-Around Learning Center, from Fisher Price, is the ultimate activity center for babies. With different lights, sounds, and textures, it will spark curiosity in little ones as they crawl from panel to panel and make new discoveries. To encourage babies to constantly be on the move, the archway has motion sensors which activates sounds as he or she crawls through. Just when you thought it couldn't get any better, it also features Smart Stages with three adjustable levels so that it can grow as your baby grows. The different stages include: hands-on activities to help teach cause and effect for babies that are 6 months old; the second level for babies ages 1 and up that introduces them to shapes and colors; and the final stage for when kids reach the 18-month milestone that encourages imaginative play with sounds, songs, and phrases.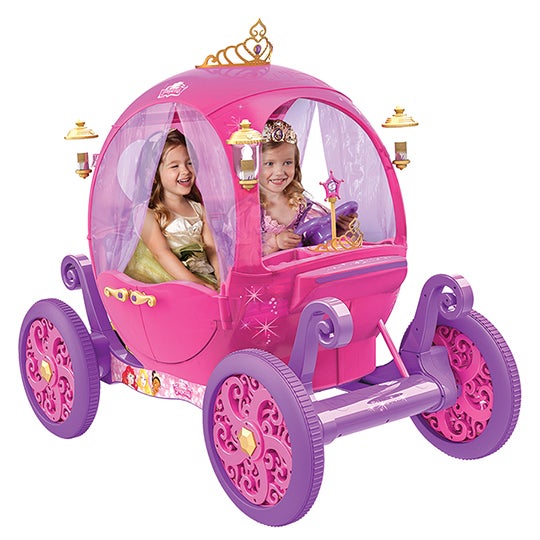 Let's be real, we all dream of our own royal chariot to whisk us away and into enchanted worlds. Dynacraft's Disney Princess Carriage is a ride-on that has has all the magical charm that Disney lovers need in their life, plus this set of wheels is super styling. When kids take their royal carriage out and about, they'll get to explore the world around them as they interact and play. Most importantly, fairytales will be brought to life as they roll from destination to destination.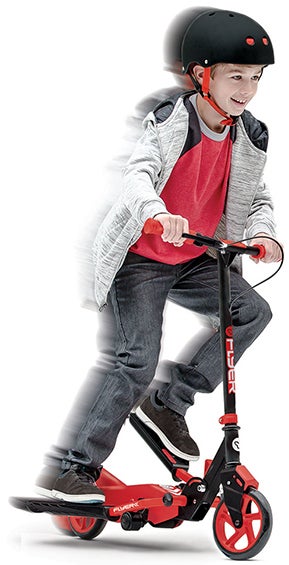 Out with the old and in with the new. The Y Flyer from Yvolution is an innovative scooter that combines super grip paddles and unique forward-propelling motion to allow kids to travel faster and smoother than ever before. Kids will turn heads as they zoom up and down neighborhood blocks on Yvolution's latest ride-on. The Y Flyer even easily folds together to allow for easy storage at the end of the day.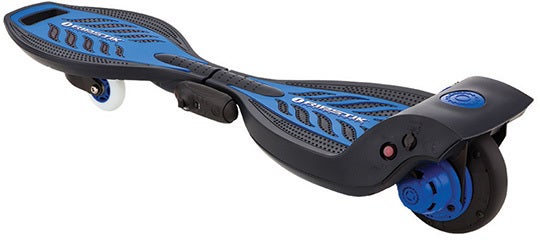 Thanks to Razor's RipStik Electric, kids can quickly transport themselves to Hawaii to hang ten, or take a trip to the Alps and ride the slopes. With 360-degree wheels, kids will be able to move forward without even having to push themselves. The wireless hand-held remote gives riders the ability to control the speed of the board so that they can accelerate or slow down.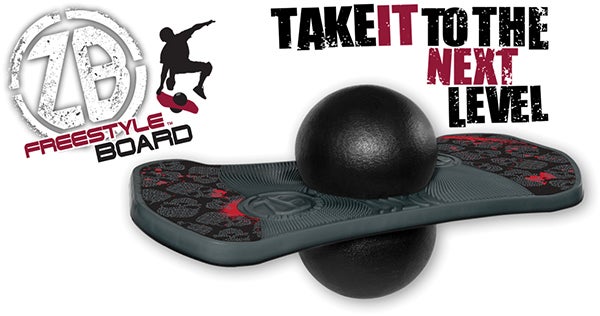 Extreme sports enthusiasts will want to get their hands on the ZB Freestyle Board from Tucker Toys. The dual-sided board and high-bounce ball allows kids to do Ollie's, 360's, and board flips on nearly any surface. The board features grip tape and a textured surface to provide the traction that is necessary for all kinds of moves. Additionally, the ZB Freestyle Board works both indoors and outdoors, so rainy days won't put a damper on physical play anymore.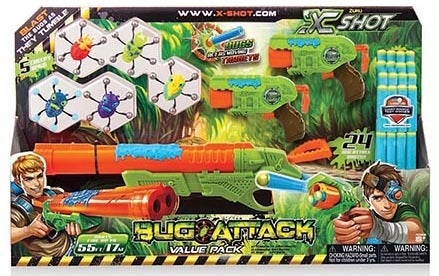 Finally, something that combines my love of annihilating bugs with the fun of playing with blasters. Both the Eliminator and 2 Predator-TK-3 blast up to 55 feet so none of the creepy, crawly bug targets will stand a chance. Kids will have to think quick and act fast in order to show those insects who's boss.
Laurie Schacht, also known as The Toy Insider Mom, has covered the toy industry for more than 20 years. The Toy Insider is a year-round resource for parents, grandparents and other gift-givers looking for the best toys for their kids. The Toy Insider also produces an annual holiday gift guide featured in Family Circle magazine. Visit thetoyinsider.com for the latest toy news, reviews, giveaways, and more.
Calling all HuffPost superfans!
Sign up for membership to become a founding member and help shape HuffPost's next chapter
This post was published on the now-closed HuffPost Contributor platform. Contributors control their own work and posted freely to our site. If you need to flag this entry as abusive,
send us an email
.