Kids are always asking questions, and summer gives them the perfect opportunity to explore and learn new things. New York City was still cold just a few weeks ago, and even I'm amazed to see that some flowers are beginning to bud and that others are already in full bloom. When my kids were little, we would begin searching for those signs of spring in March. Then suddenly one morning, we would wake up to see that the flowers began to bloom, the trees filled in, and the sun shining bright.
Parents: This is a chance for the whole family to get together, so take advantage of it. Check out some more of the best toys this summer that will keep kids learning all season long: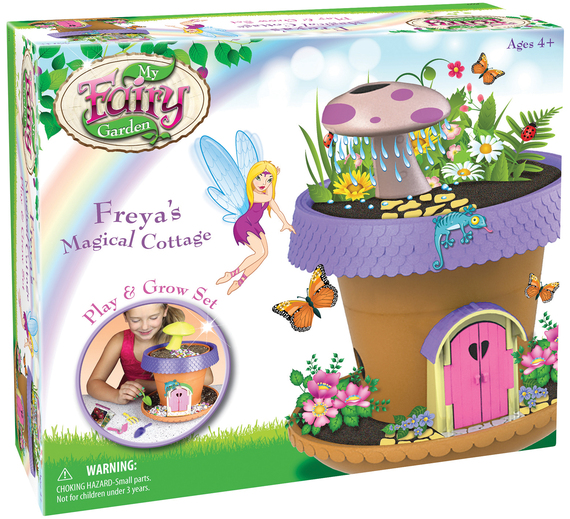 My Fairy Garden (Play Monster)

Coming out later this summer, these kits introduce kids to gardening and concepts like biology. They can choose from one of three sets, each of which features an adorable fairy figure and her home. All of the sets include potting soil and quick-germinating seeds for kids to get their gardens started. Plus, kids can add other flowers or plants if they want. The best part is that kids can reuse this kit, and if their flowers start to outgrow the pot, then they can plant them outdoors and watch them grow even more!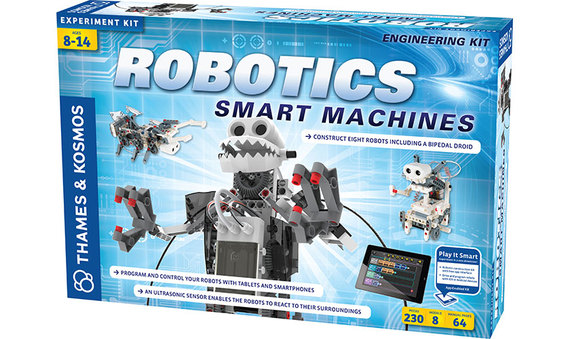 Robotics: Smart Machines (Thames & Kosmos)
Robots are cool, but they're even cooler when you build them yourself. This kit introduces kids to robotics and lets them build one of eight different motorized machines--or they can get creative and build any design using their imagination! Kids can use a tablet or smartphone to learn the science behind the machines with the companion visual programming app, which lets them code programs that connect to the robot models with a Bluetooth connection.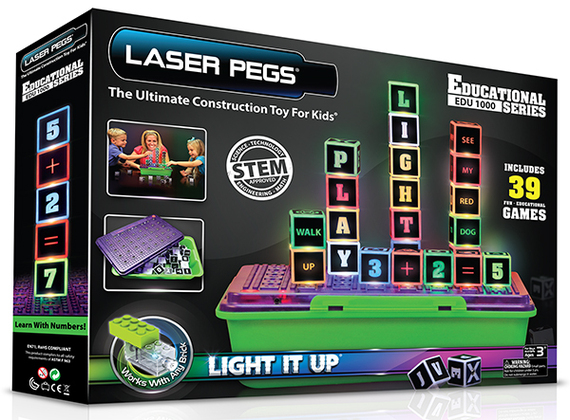 Laser Pegs Education Series (Laser Pegs)
Not all kids love to sit down and learn the basics, and toys can help with making learning a positive experience instead of a dreadful one. This kit teaches kids reading, writing, and math using light-up blocks and 39 games to play--and trust me, they're lots of fun! Each block contains a light that illuminates when connected to the 3-D board, and kids can combine and stack the blocks any way they want. Before you know it, kids will be stacking and creating words, sentences, and equations. Kids can also use it as a visual way to help them complete their homework. This set is fully compatible with other Laser Pegs construction kits.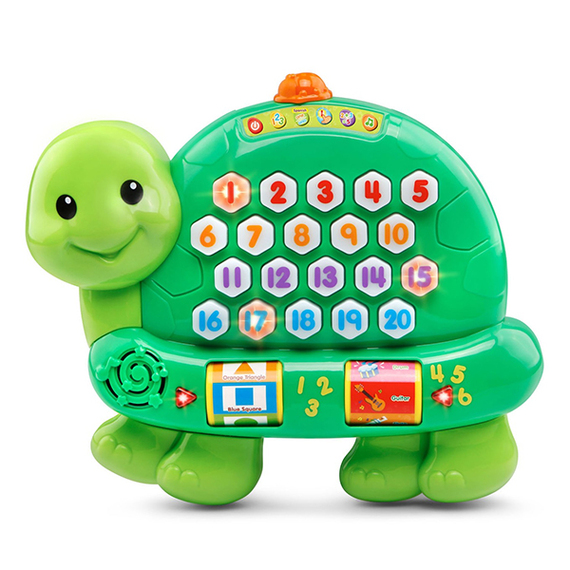 Count & Learn Turtle (VTech)
It's important to keep the minds of even our littlest ones active, and it's never to early to start introducing kids to the basics: numbers, shapes, letters, etc. Not only is this turtle indisputably adorable (look at that face!), but it features 20 light-up push buttons and two rollers to help kids explore shapes and colors. Toddlers will also be introduced to basic, yet vital early math skills. Young kids will learn--and play--at their own pace.

Laurie Schacht, also known as The Toy Insider Mom, has been covering the toy industry for more than 20 years. The Toy Insider produces an annual holiday gift guide in Woman's Day magazine, and also serves as a trusted resource for parents all year round at TheToyInsider.com and through social media.