Today's kids are growing up with the coolest technology at their fingertips. If you feel as though your kid would rather spend their time with their eyes glued to their mobile devices than enjoy an afternoon of fresh air—then you're probably right. A heavy focus on technology definitely has its benefits, but noticing the world outside a screen is even more important.
With the first signs of spring popping up all around us, it's essential to get kids out of the house and playing, and some of the best ways of doing that is simply by introducing them to some fun toys. Here are some of my favorite must-have toys to get kids ditching their devices this spring: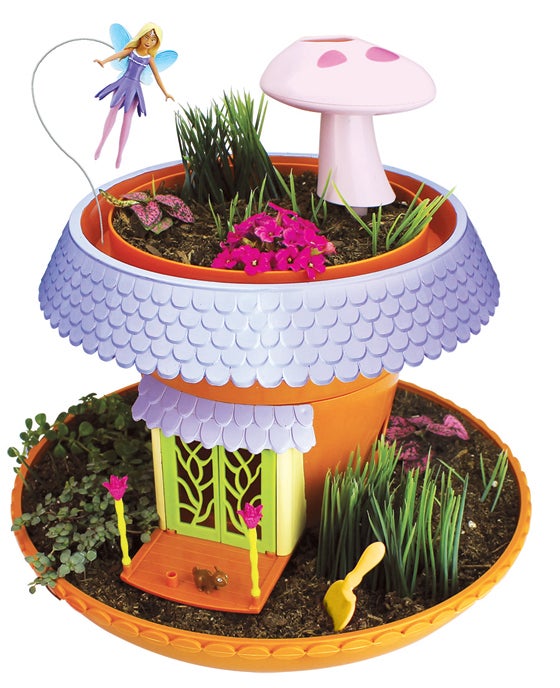 Fairies are the ultimate mystical woodland creatures, and now, kids can grow and tend to their very own fairy garden! This set comes with everything kids need to get started, including potting soil and quick-germinating seeds. The Magical Cottage set comes with Freya the fairy and includes a flowerpot cottage with opening doors and a terrace, a tray, cottage furniture, a toadstool, a fairy friend, and gardening accessories and tools. Once kids get the hang of planting, they can add other flowers and plants. Kids will get the satisfaction of nurturing a living thing and will be encouraged to continue caring for their gardens. This kit is reusable, so the value is amazing. Kids can plant their flowers outdoors and watch them grow even more if their flowers start to outgrow the pot. You can't go wrong with this enchanting set!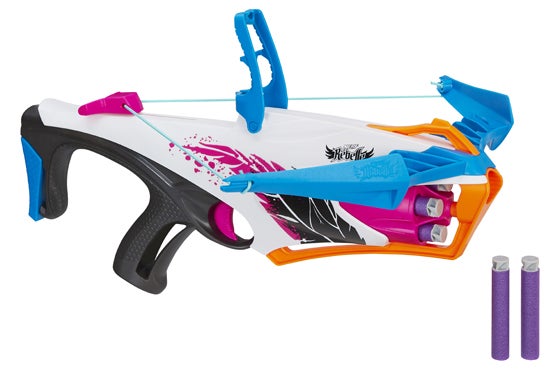 Older brothers beware! This front-loading crossbow-style blaster lets Nerf Rebelle fans hit their mark with increased accuracy and precision. The crossbow has a rotating barrel that holds five darts. The FocusFire Crossbow is part of the Nerf AccuStrike Series, which features darts designed for greater accuracy. Kids will be in total control of their shots, resulting in some of the most epic blaster battles. The bow has serious firepower, but the darts are low impact enough that it won't hurt kids if they get hit. Best of all, no batteries are required.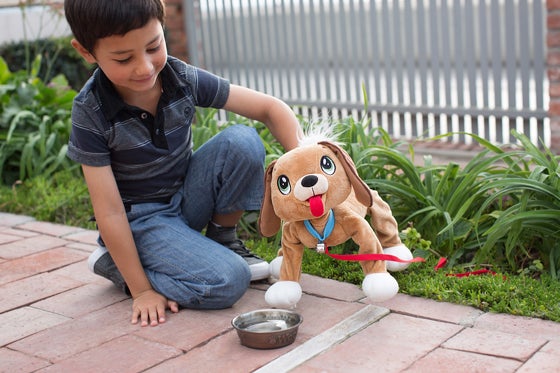 Give kids the paw-fect buddy to hang out with! Peppy Pets are the perfect solution for parents who don't want real pets roaming the house. Peppy Pets are adorable toy dogs that have ultra soft fur and a sweet face. These pups are brimming with personality, and kids can show off their new pets on walks around the neighborhood. Best of all, they're completely kid-powered, so the springs in their feet will make it look like they're walking, bouncing, and jumping alongside their owners. Peppy Pets are available in soft brown and Dalmatians and Bull Dogs for Fall 2017. Peppy Pets are the perfect addition to any family!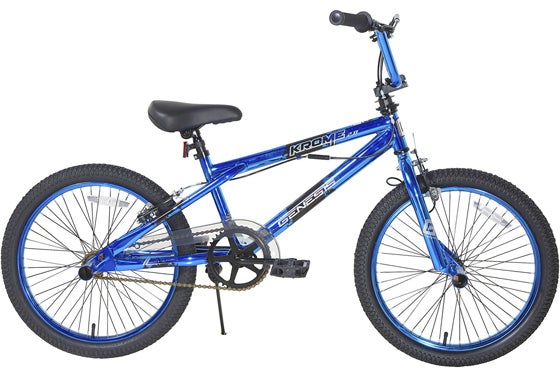 Genesis Krome 2.0 Bike (Dynacraft)
This 20-inch, steel-frame bike comes stunt-ready with front and rear pegs. Kids can learn to perform impressive tricks on this eye-catching ride built for experienced riders. Riding a bike is one of the most classic ways to get kids moving, and this bike kicks things into high gear with a sleek finish and pre-installed stunt pegs!
Laurie Schacht, also known as The Toy Insider Mom, has covered the toy industry for more than 20 years. The Toy Insider is a year-round resource for parents, grandparents and other gift-givers looking for the best toys for their kids. The Toy Insider also produces an annual holiday gift guide featured in Family Circle magazine. Visit thetoyinsider.com for the latest toy news, reviews, giveaways, and more.
Calling all HuffPost superfans!
Sign up for membership to become a founding member and help shape HuffPost's next chapter
This post was published on the now-closed HuffPost Contributor platform. Contributors control their own work and posted freely to our site. If you need to flag this entry as abusive,
send us an email
.