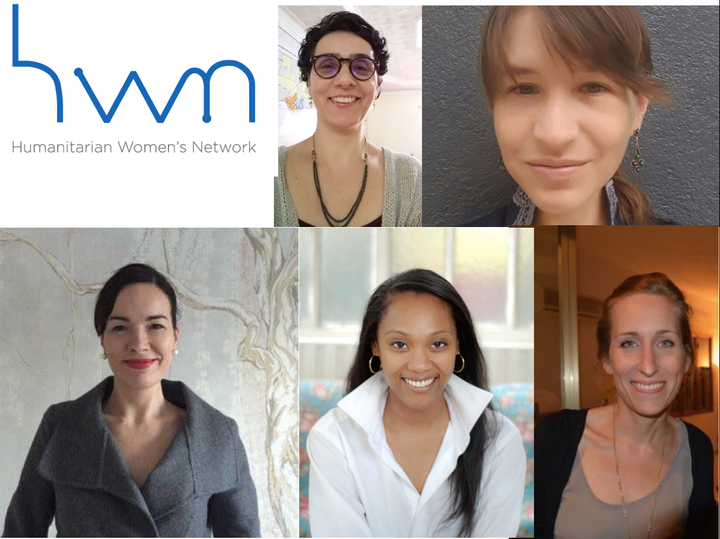 The global humanitarian system in the form of the Inter-Agency Standing Committee has recently published a Zero Tolerance Statement against frequent and systemic discrimination, harassment and abuse of women working in the aid sector. And I bet you didn't even know this was a problem.
At the beginning of 2016, four female friends and I-- all experienced aid workers, some very senior professionals working for the United Nations and NGOs – began talking about experiences of gender-based discrimination, harassment, and abuse in our professional lives. We decided to see how much of our personal experiences was mirrored by other women across our industry. We put together a survey, sent it to everyone we knew and asked them to do the same, and over 1,000 women responded in 60 days. As it turned out our experiences were not unique, and the responses gathered collectively described systemic and frequent discrimination, harassment and even physical abuse in the work place. Top-line results indicated that:
o 48% of humanitarian female workers have been touched in an unwanted way by a male colleague and 4% have been forced to have sexual relations by a male colleague.
o 26% of women report that the experience of discrimination, harassment or sexual assault had a medium to strong impact on the course of their career – 16% quit their jobs and 7% left the humanitarian field altogether.
o 69% of women who experienced sexual harassment did not report it officially.
o 51% of women feel their organization does not do everything in its power to make them feel safe as a woman.
I always knew that my workplace sometimes mirrored a bad episode of Mad Men, but I didn't realize others experienced the same and, in some instances, worse. And here we were, all suffering in silence. Our first question was, how was it that a system designed to help others was failing to help its own? And second, how is it that no one knew about this?
The more things change, the more they stay the same
Humanitarian aid work involves going to very dangerous places, including war zones or natural disaster areas, during or immediately after a calamity strikes. Hence, in our industry, interaction with military and security personnel is frequent, conditions are tough and salaries are high, so this is largely the recipe for a male-dominated industry. While the number of women in the humanitarian industry has grown over the past three decades, their stories don't seem to change much. Whether speaking to women about their experiences in the Balkans response in the 1990s, or in The Sudan in the 2000s, or in the Ebola response of last year, we hear variations on the same themes, namely, discrimination, harassment, and abuse of our female colleagues by their male co-workers. Until we change something fundamental about our industry, these stories will persist.
The IASC has taken the first and very important step of recognizing that the aid system has a problem with how it treats its female workforce. The Zero Tolerance statement indicates that "Everyone has the right to live their lives free from discrimination, sexual harassment and abuse, including in the workplace" and that the "[IASC] will redouble [its] efforts to ensure that all… staff are aware of, and comply with, their rights to, and their responsibilities in maintaining, a workplace free of discrimination, harassment or abuse." While women are not the only ones experiencing harassment and assault, this is an issue that disproportionately affects us. With this statement, Stephen O'Brien, the UN's Relief Chief, and his colleagues at the IASC have acknowledged that women in aid deserve better than what we are experiencing now— and this is a critical first step.
So now that the IASC has acknowledged that there is a serious problem in our industry, what can we do to encourage this effort forward and turn it from a statement into action? We organize ourselves amongst ourselves. Ladies in the aid sector are just one of a growing number of women-led initiatives across all professions demanding our fair shot. Movements across the world reveal a growing resistance to the status quo, including the most recent outing of systemic discrimination, harassment and abuse of female professionals in Silicon Valley. The Women's March on Washington showed our strength in numbers. Now, women at the top of their professions should organize across industries to develop a platform to contribute to that momentum.
We are not alone and we are no longer silent, so let's speak to each other. This post is a call to women around the world already part of a movement or keen to get involved. Let's work together to build our base and develop our platform. Let's pool our data and see where we have similarities or differences. Let's share what has worked in reforming our respective industries and what has not. Let's share pitfalls and opportunities on this long road to gender equality that I sincerely believe letter is well within our grasp. To kick off this spirit of sharing, you can find all our data and our guides on getting involved at www.humanitarianwomensnetwork.org or e-mail us at womeninaidwork@gmail.com.
REAL LIFE. REAL NEWS. REAL VOICES.
Help us tell more of the stories that matter from voices that too often remain unheard.