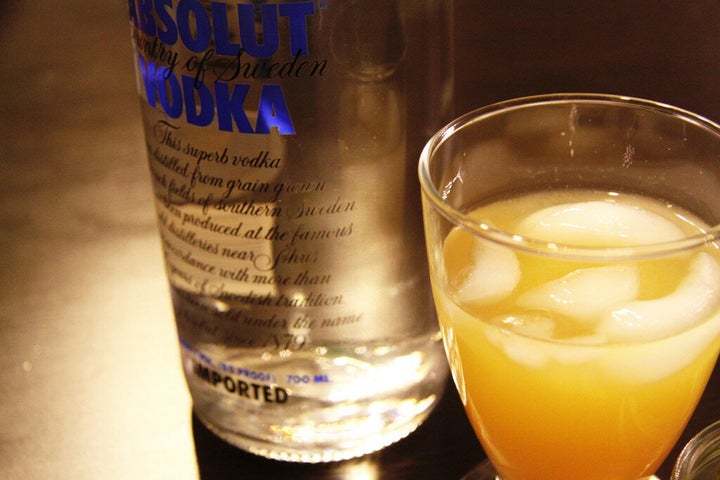 The market research company NPD Group has released a survey on consumer vodka preferences. The survey found that men and women have generally the same preference in the top vodka brands, but brand preference varies among age groups.
Among the 33,750 adults surveyed, Grey Goose (18%) is the most popular brand of vodka, followed by Absolut (12%). Smirnoff (10%), Ketel One (7%) and Stoli/Stolichnaya (5%) rounded out the top five, with men slightly preferring these brands over women.
Adults (21+) under 50 preferred Grey Goose slightly more than the 50+ age group. The 21-34-year-olds surveyed went for Smirnoff significantly more than the 35-49-year-olds; the reverse is true in the case of Absolut. Ketel One was significantly more popular with the under 34 crowd.
Grey Goose's number one spot speaks to the success of the company's branding. Grey Goose has been in existence less than 20 years, and in that time has captured a good chunk of the market.
Check out the results below, courtesy NPD Group: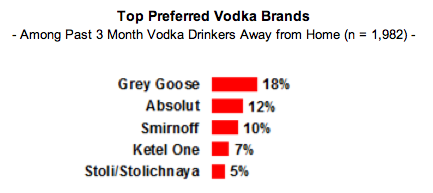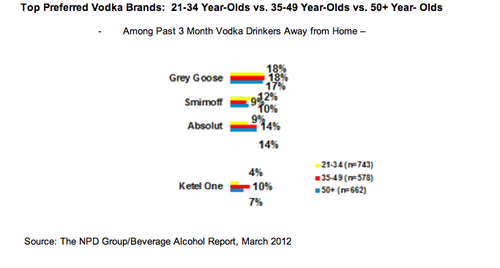 Do you agree with the results?
Popular in the Community