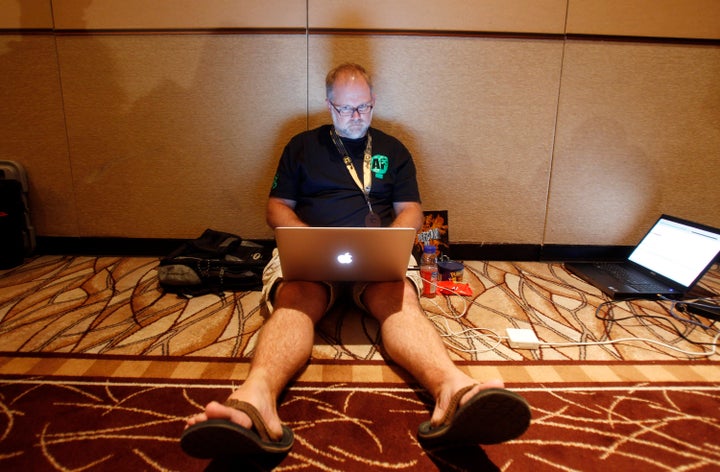 As finals week rolls around and things get intense in class, there's always Twitter to turn to for a release from studying. Not only is Twitter fun, it can make you famous (see the Legalese @SportsCenter: If you send us a tweet, you consent to letting ESPN use and showcase it in any media, possibly even on TV. )
Even better, the more you tweet, the greater presence you will achieve @LibraryCongress since it will be preserving your tweets forever. According to James H. Billington, the librarian of Congress in an @latimes article, Library of Congress keeps tweets for the ages: The Twitter digital archive has extraordinary potential for research into our contemporary way of life. Presumably, the government is keeping these snippets of life for you to show your grandkids or a potential employer at a job interview.
I actually don't mind when students are #textinginclass, but often wonder what I'm missing out on. My students are quick to point out how out of touch their professors are. So in an effort to level the social media playing field, I offer profs my #top10 #college hashtags to search @twitter:
7. #fillinyourcollegenamesucks
The optimist in me hopes that my students are using Twitter for productive means while in #class:
But the fear in me quickly takes over. When this article appears, a new hashtag will inevitably emerge on Twitter:
REAL LIFE. REAL NEWS. REAL VOICES.
Help us tell more of the stories that matter from voices that too often remain unheard.