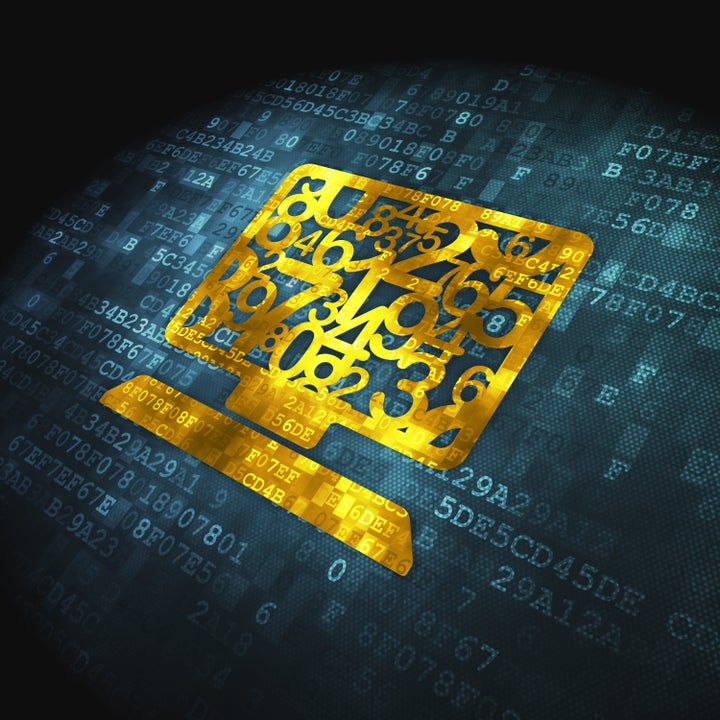 In this blog, I'm continuing my conversation with TopCoder founder Jack Hughes, who gives us the steps that TopCoder took to build its community.
In my previous two posts about the open-innovation platform TopCoder, I introduced you to its methods. Now I want to explore how TopCoder engages with its vast network across the globe.
"It's phenomenal what you get out of the community: how smart they are, how dedicated they are, how interested they are in either a client success or TopCoder success or each other's success," founder Jack Hughes told me. "They will be competing one minute and sharing notes about who won, then what's the next step. It's and incredible environment."
To recap briefly, TopCoder is the world's largest platform for digital open innovation, whose 445,000-plus members around the world compete to develop lines of code in return for prizes and recognition, resulting in great efficiencies of time and cost.
"Competition just happens to be the thing that first engaged our community," Jack said. "There are many other aspects to TopCoder in terms of collaboration, in terms of how we go about business models, in terms of what our future is and what we think is many social aspects to TopCoder. TopCoder is a big deal with our community not because of the money in it or even because of the sponsors that are out there, or the fact that they can find a job out of it. But because they want to get together, because of the physical place where they can get together," he said.
"The primary reason people hire us is not so much the money-saving, although it's important," Jack said. "What they're trying to do is shorten that cycle to get innovative processes done."
For TopCoder's community, the project is the attractive thing: solving something people can be proud of before their peers. "TopCoder takes a big thing, breaks into many pieces and then aligns all of the aspects that have to be designed - construction, analytics, quality assurance, review. That all happens through the community," Jack said.
"Some folks are really good at finding bugs and they'll come in and they'll just do that. Some folks are really good at fixing bugs; they'll come in and just do that. Some people are really good at software design and will do that. Some people want to learn how to do software design, so they'll come in. They might have been fixing bugs yesterday and today they want to learn software design, so they'll come in and start competing in that. Not so much for the money - they don't think they can win at first - but what they're going to get is tremendous amount of feedback about how well they do it," he said.
"Most of TopCoder's productive capability is not from people doing it full-time," Jack said, although a small segment works that way. "There is always a large segment that does it part-time. They're entrepreneurs in their own way. They're creating things for other people. They have a huge affinity for helping a startup or helping small business that are trying to figure out a way to connect better with customers and bring some ability to it. And now, they can do it at a price point that's reachable."
Jack outlined five steps that TopCoder used to build and engage its community:
Actively design and build the community, and start small. "The advice I would give," Jack said, "is that anyone who thinks that community is just going to find them and come to them is just wrong. You have to find and engage them."
2. Go out to universities and spread the word. "In the beginning we were literally stuffing posters into round tubes, mailing them to schools and saying that we were running competitions," Jack said. "Those went to MIT, Stanford, Carnegie Mellon, all the usual. We then followed that up with actual visits to schools, where we would go into the school and hold the competition. The prizes would be beer and pizza. Doing that brought together cores of people who said, 'This is really cool and I want to keep doing it.' Then it went very viral, very quickly. We found that the university system was where people were most likely to talk about new things, new ideas, try new things, new ideas and it certainly worked in our case."
3. Work with a partner to broaden your reach. Sun Microsystems sponsored TopCoder at one point and helped promote it. "Sun was looking at how we were attracting the community, and these were very highly skilled developers, the sort of everybody was looking for," Jack said. "Sun showed a way to get its product line into these folks' heads very early in their careers, whether they were going to go into a bank and do the analytics work or they were going to go and work for NASA and do engineering, whatever. Sun wanted to have that exposure to that group of people, even though it was relatively smaller at that time. I give Sun a lot of credit for doing that, for sort of going after that community as we had started the format."
4. Encourage sharing, references and further participation. TopCoder created a member referral program, especially in large tournaments. "We would deviate the prize money so that if you referred a member who won, then you would get some sort of a tip for referring that member," Jack said. "For a time we had incentives, and TopCoder is all about incentive systems and motivation systems. But the referral system was one of the ones to make it even more viral then already it was."
5. Be authentic to your vision, and always involve the community. "Communities are good in everything," Jack said. "They're good at solving a particular problem. They're also really good at sniffing out authenticity. So if you're unauthentic, you figure that out fast. Authenticity was one of the first things that we put up when we started the community. We set out saying that we intend to make money. We found just by saying that rather than being sly about it made a huge difference," Jack said.
"We're moving much more to a knowledge-based economy globally. We're moving to where the value content of the product or service is in its innovation capabilities, in its ability to help make its customer more competitive, faster, more efficient," Jack said. "That takes knowledge and knowledge is never going to be owned by anybody. You build knowledge not by direct financial capital as you did in appointment. It's by education, it's by teaching, it's by learning, it's by constantly moving yourself forward. Because of the Internet, people have access to those resources much more quickly. It starts to shift the weight back to individuals."
In my next blog, I'm going to continue exploring how Local Motors has revolutionized automotive design, through relying on the inspiration of the crowd.
NOTE: Over the next year, I'm embarking on a BOLD mission -- to speak to top CEOs and entrepreneurs to find out their secrets to success. My last book Abundance, which hit No. 1 on Amazon, No. 2 on the New York Times and was at the top of Bill Gates' personal reading list, shows us the technologies that empower us to create a world of Abundance over the next 20 to 30 years. BOLD, my next book, will provide you with tools you can use to make your dreams come true and help you solve the world's grand challenges to create a world of Abundance. I'm going to write this book and share it with you every week through a series of blog posts. Each step of the way, I'll ask for your input and feedback. Top contributors will be credited within the book as a special "thank you," and all contributors will be recognized on the forthcoming BOLD book website. To ensure you never miss a message, sign up for my newsletter here.
Popular in the Community