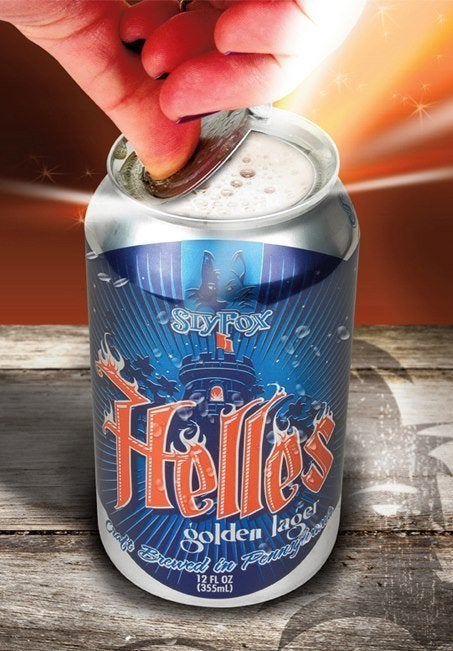 There's something different about a new can from Sly Fox Brewing Company. Where other cans' stay-on-tabs make a small opening when popped, the one featured on cans of the Pennsylvania brewery's Helles Golden Lager lifts the entire lid, creating a topless beer can from which drinkers can sip as from a normal cup.
Many craft beer outfits have turned to aluminum in recent years, including Sly Fox, which details the benefits of cans on its website. Cans protect beer from UV light and reduce the amount of oxygen that can seep under a bottle cap and turn beer stale. Aluminum cans also get colder faster, and the material is more environmentally friendly.
The downside, however, is that the small openings allowed by conventional beer cans make it difficult to enjoy a beer's smell. Sly Fox's "360 Lid" seeks to remedy that problem.
The company's head brewer Brian O'Reilly recently praised new lid to Today.com. "This technology allows the full flavor and aroma of the beer to hit the drinker's senses," he said.
Sly Fox is the first outfit in North America to use the new lid; it was originally developed by Crown Beverage Packaging in partnership with SABMiller and debuted at the FIFA World Cup tournament in South Africa in 2010.
The 360 Lid cans are available across Sly Fox's Pennsylvania, New York and New Jersey distribution areas.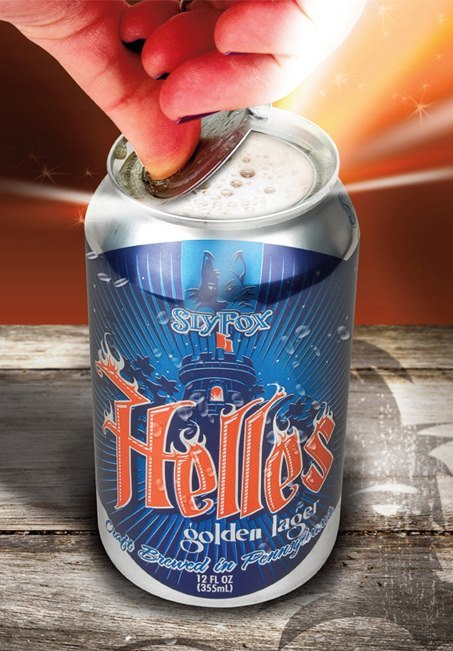 Before You Go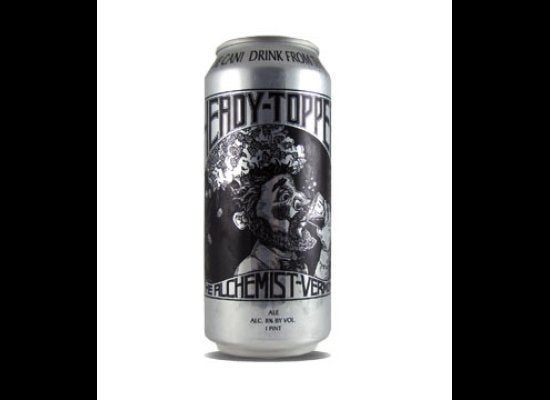 Menuism's 15 Favorite Craft Beers In A Can