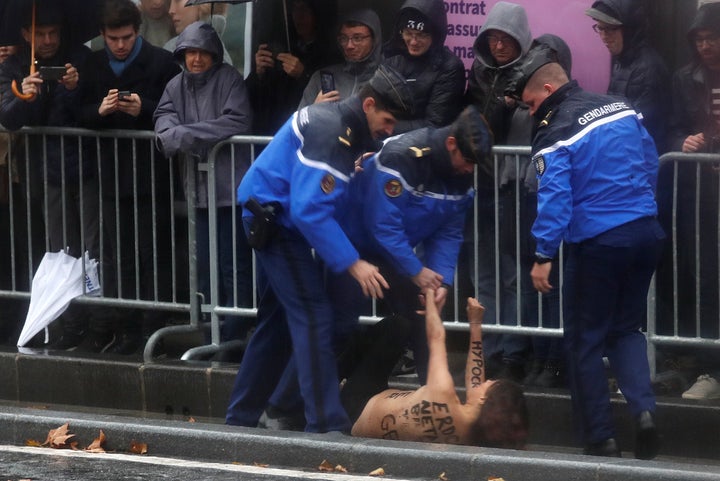 A topless female protester was seized by French police on Sunday morning as she ran toward the motorcade carrying President Donald Trump.
The protester, who had the words "Fake Peacemaker" written across her chest and anti-war slogans scrawled on other parts of her body, had somehow managed to breach tight security along Champs-Elysees avenue, Reuters reported.
She came within a few feet of Trump's limousine before she was caught by police.
Warning: Some of the images and footage below contain nudity.
At least one other topless protester also reportedly made it onto the avenue as Trump's motorcade was driving by but was stopped by police before she got close to the cars.
FEMEN, a Ukrainian radical feminist activist group known for its provocative protests, claimed responsibility for the stunt.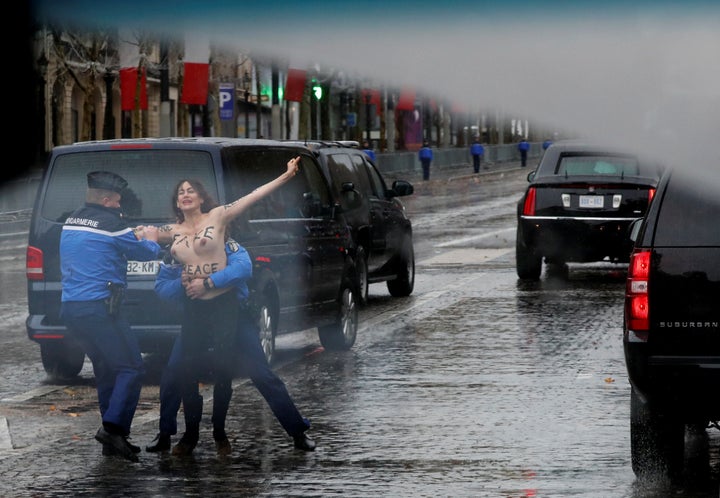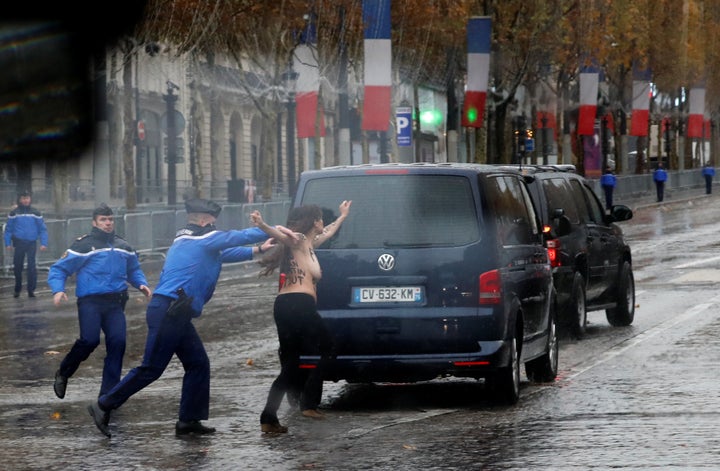 Dozens of world leaders, including Trump, French President Emmanuel Macron, Russian President Vladimir Putin and Turkish leader Recep Tayyip Erdogan, gathered on Sunday at the Tomb of the Unknown Soldier under the Arc de Triomphe to commemorate the centenary of the ending of the First World War, which began in the summer of 1914.
"They've come to celebrate peace but they're promoting war," Shevchenko wrote.
Related
Popular in the Community