Topless advocates for abortion rights stormed the court Tuesday during the New York Liberty-Minnesota Lynx WNBA game at Barclays Center in Brooklyn to protest the possible repeal of Roe v. Wade. They had messages like "Hell no!" and "My Body, My Choice" written on their torsos.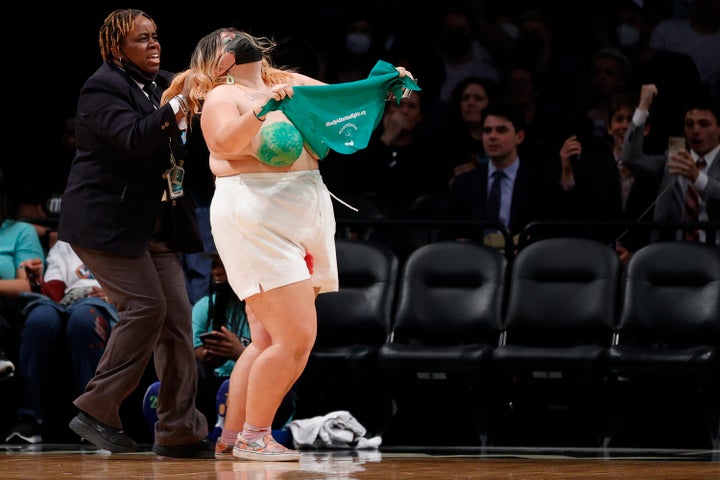 Other protesters in the stands held signs that read, "Overturn Roe? Hell no!" and "Abortion on demand & without apology."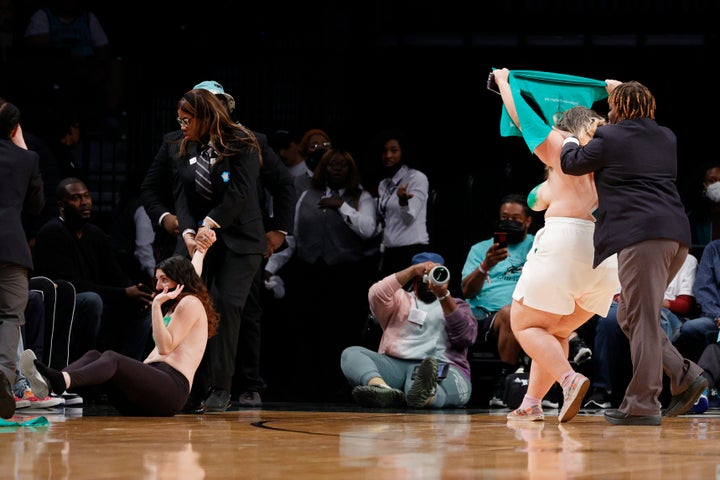 Many protesters who interrupted play appeared to have their breasts painted over.
"This was the audience we wanted," the group wrote in a tweet, apparently referring to the women-friendly crowd at the game.
The defense of reproductive rights has intensified since a leak indicated that the Supreme Court would overturn Roe v. Wade, which protects a woman's right to an abortion.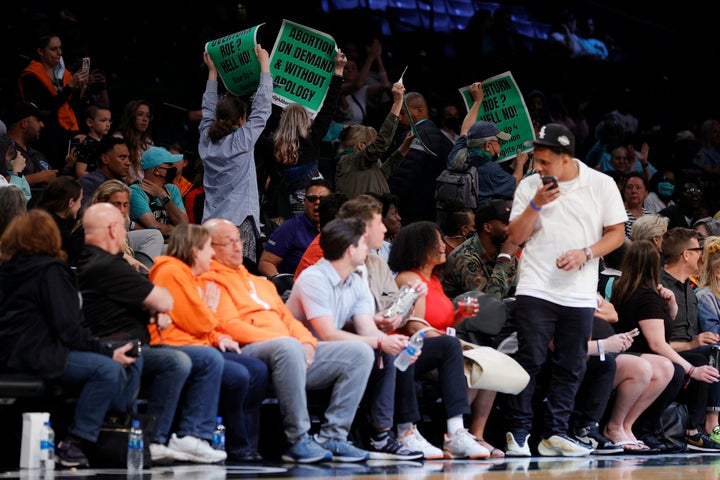 "I'm all for the message," Liberty player Rebecca Allen told ESPN after the Barclays Center protest. "And I'm happy that we were able to log back into the game and continue playing."
Teammate Sabrina Ionescu thought the protesters were entertainers at first.
"It took me a little bit of time to process," she said, per the sports network. "It was a little crazy. Props to the security to get everyone off the floor. But good for them, I guess. If it solves something, I'm all for it."
Popular in the Community