 Sometimes when you get snow in your panties, you just have to grin and bare it.
The topless snow-sledding competition in Altenberg, Germany, lured the breast athletes from around the country on Feb. 23 for its annual high-speed race. Though we weren't there to see it for ourselves, our staff's pride swelled when we learned that we could publish a bunch of photos from the event, just for you.
Thousands of spectators showed up to peep the human snowplows, who were only allowed panties and boots and oh who are we kidding, you're already looking at the gallery, aren't you?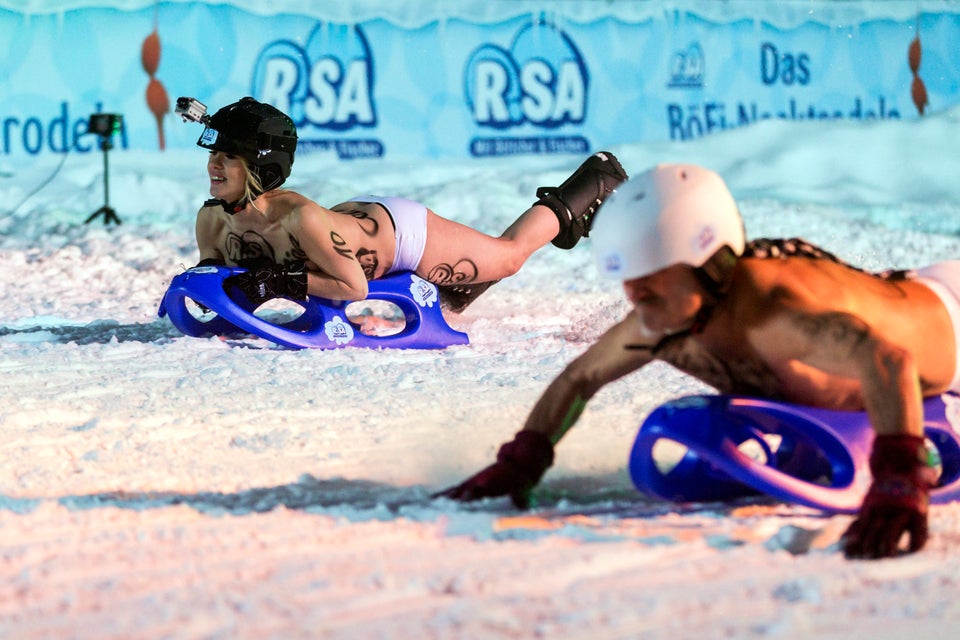 Topless Sledding!
The topless sledding competition is not to be confused with the 400-pound boob sled, which "extreme traveler" Geoff Wilson is dragging across Antarctica to raise money and awareness for breast cancer. Read more about Wilson and his boob here.
Popular in the Community