Nachos aren't just reserved for game days and sports bars -- they also make a quick and tasty dinner option. You certainly won't get any complaints when serving this favorite snack for a meal -- rather, you'll get some bonus points for thinking of the great idea. You can make them as nutritious or indulgent as you want, and have them on the table in just 10 minutes.
We're used to seeing nachos as they serve them at the bar -- with melted orange cheese, beans, large slices of jalapeno and maybe some shredded lettuce too. And while they taste just great this way, that's not the only possibility this chip dish can offer. Nachos make a perfect backdrop for many more varied and interesting toppings. This not only means that you can eat them more often without getting tired of them, but also that they're a great vehicle for getting rid of leftovers. Click through the slideshow below for some nacho topping ideas.
What's you're favorite topping for nachos? Leave us a comment below.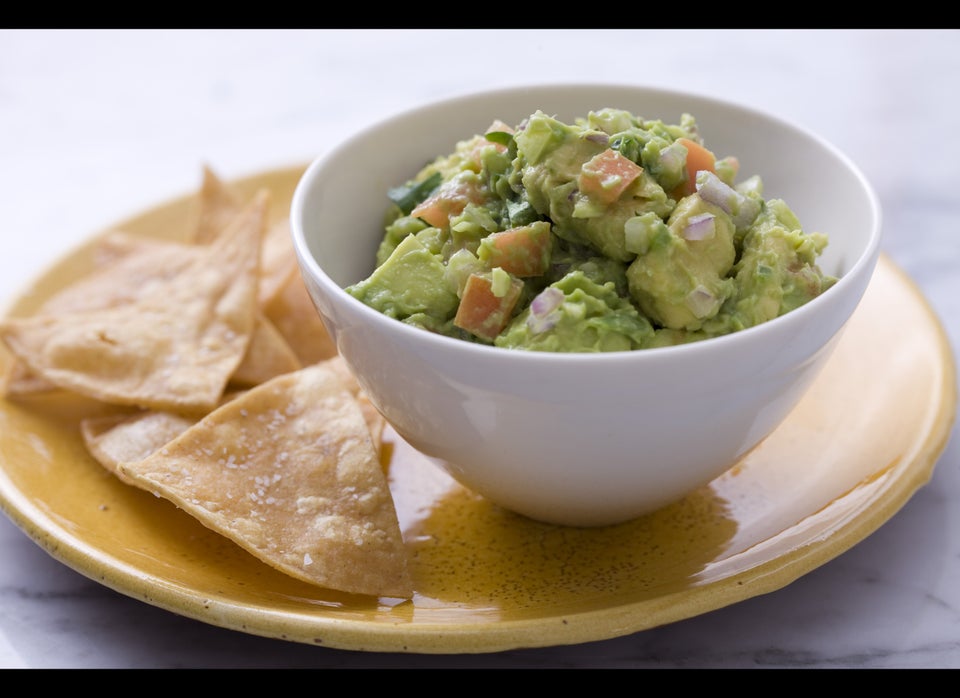 Nacho Topping Ideas
Related