The top-secret Le Dîner en Blanc will take over an outdoor, public space in Dallas, this fall.
Beginning in 1988 in Paris, the first Dîner en Blanc was hosted by François Pasquier as a get together among friends to celebrate and to enjoy an adventurous dining experience. Pasquier requested guests wear all white so that they could easily identify each other. Since that first dîner, the event has grown exponentially by word of mouth, with over 100,000 people celebrating all around the world, with different hosts in each city.
Three years ago Dîner en Blanc International was created with the goal of sharing this wonderful concept with the rest of the world. The concept spread at an inconceivable rate and became a viral phenomenon that attracts and connects people from different backgrounds, all around the globe, forging bonds, and building a close network of friends.
The top-secret nature is what guests find so intriguing about this Parisian-inspired event. Guest are never made aware of the location until the day of the event or the moment they arrive at the site.
The worldwide love for this event stems from the dedication and passion of the local Hosts who have worked very hard to reproduce this magical evening in their city.
Dîner en Blanc continues to be an invitation-only event, with most guests being invited friend-of-friend style; however, there is usually always a waitlist for others to sign up to be selected as guests.
Click though images from past Dîner en Blanc events: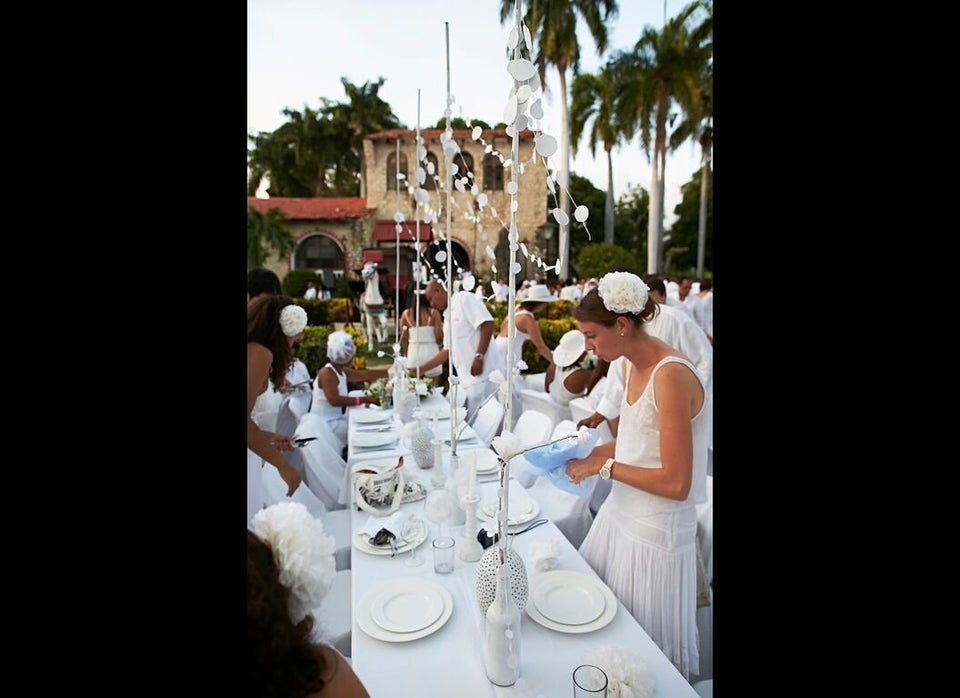 Past Diner en Blanc Events
Images in slideshow provided by Dîner en Blanc.