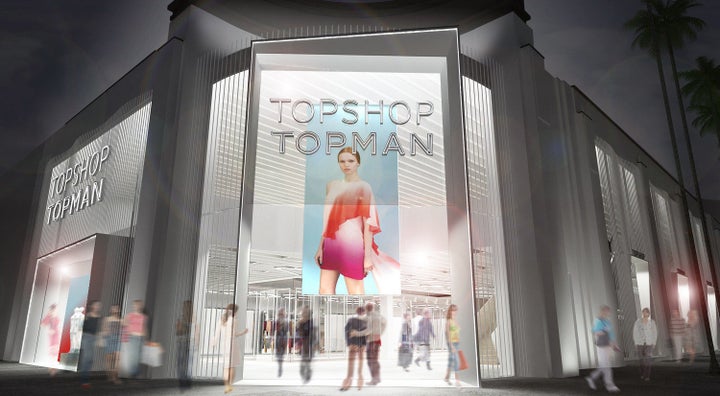 If you thought traffic at The Grove was bad, just wait until Topshop moves in.
The beloved British fast-fashion chain is set to inhabit the current Banana Republic's location, announced Caruso Affiliated in a press release.
While the official open date is February 2013, Rick Caruso, who developed the Grove, told the Los Angeles Times that he was gunning for a November 2012 opening -- just in time for the holidays.
"We've spent a lot of time literally going around the world identifying great retailers and great restaurateurs," Caruso said to the LA Times. "You don't have to be a rocket scientist to figure out that Topshop is one of them."
The 25,000 square-foot flagship store will be the chain's first West Coast location and only the fourth national store. Other Topshops in the United States are located in New York City, Chicago and Las Vegas (the Sin City outpost is set to open next month at Fashion Show Mall).
Caruso, well aware of the coup he'd just scored, said to WWD, "It is going to be the only Topshop in the LA region, probably for a long time." If the Grove's annual sales per square foot rate ($1,400) holds true for Topshop, the location could bring in $35 million a year, he noted.
The store's new location at the Grove will be near Forever 21 and Zara, two global fast-fashion chains catering to similar markets. Banana Republic will be relocated to a smaller space at The Grove.
Topshop isn't coming to LA for a while, but we couldn't help but browse the store's "New In This Week." Here are our picks for pieces that would work well on our sunny shores.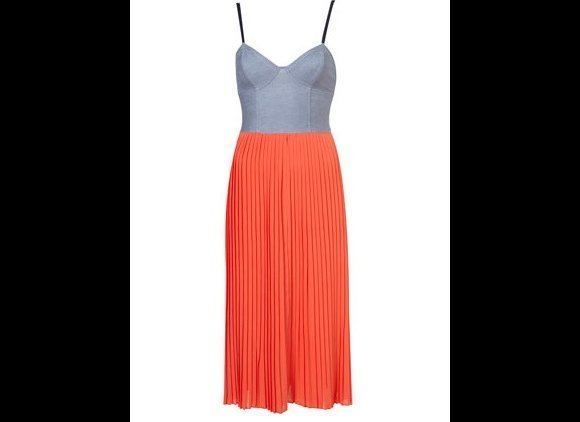 CORRECTION: An earlier version of this story incorrectly stated that the Las Vegas Topshop was opening at a Caruso-owned development. We regret the error.
Related
Popular in the Community