Have you ever thought to yourself, "Hey, I really wish my kneecaps would sweat more," or, "Man, I wish people could get a better look at my kneecaps, but I'm wearing jeans?"
Well you're in luck, because Topshop is now selling jeans with clear plastic kneecap covers sewn in. We're not quite sure who the intended audience is for these poorly-named "Clear Panel Mom Jeans" from Topshop.
But for only $95, these jeans can be yours.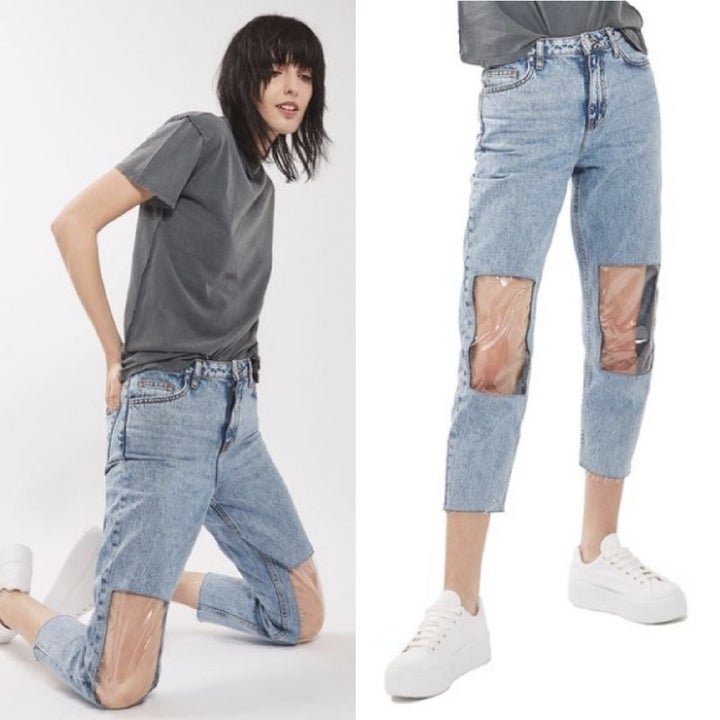 Though the internet only recently discovered this interesting piece of plastic disguised as clothing, people who have bought the Topshop jeans on Nordstrom only had rave reviews about the pants (though the comments look like they were probably left by trolls).
The jeans currently have three separate reviews ― all giving the item five stars ― with titles like "Love my kneecaps!" "I don't have kids- they STILL fit!!" and "Great style, great comfort... great pants!"
"I've always loved my kneecaps. So when I saw this pair of see-through kneecapped jeans, I had to get my hands on them! YOLO," one reviewer wrote, though it's unclear if they're trolling us all or not.
Another reviewer made it clear that these jeans "aren't just for mom's [sic]," thank goodness!
"My friends and I all bought a pair," the reviewer wrote. "It's been a long winter, we can still have that super fashionable skin through denim look, and stay warm! These jeans are totally on fleek!"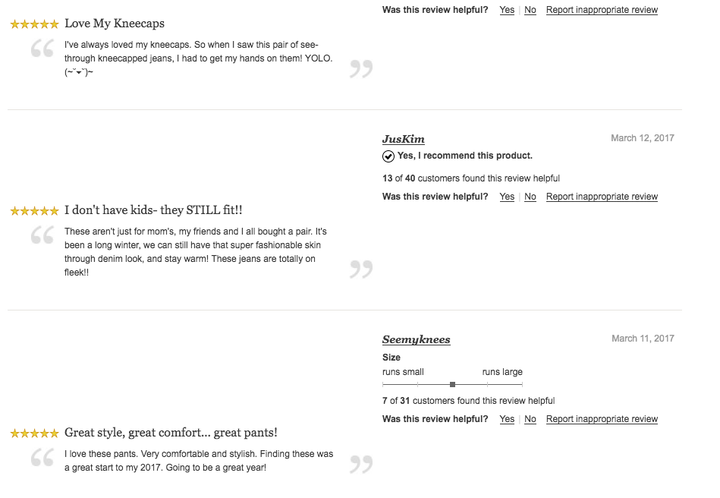 YOLO? On fleek? Who is paying people to write these things? Certainly not the people who reviewed the jeans on Twitter:
But if you see the elusive "mom" that would wear these jeans in the wild, let us know in the comments below.
The HuffPost Lifestyle newsletter will make you happier and healthier, one email at a time. Sign up here.
Before You Go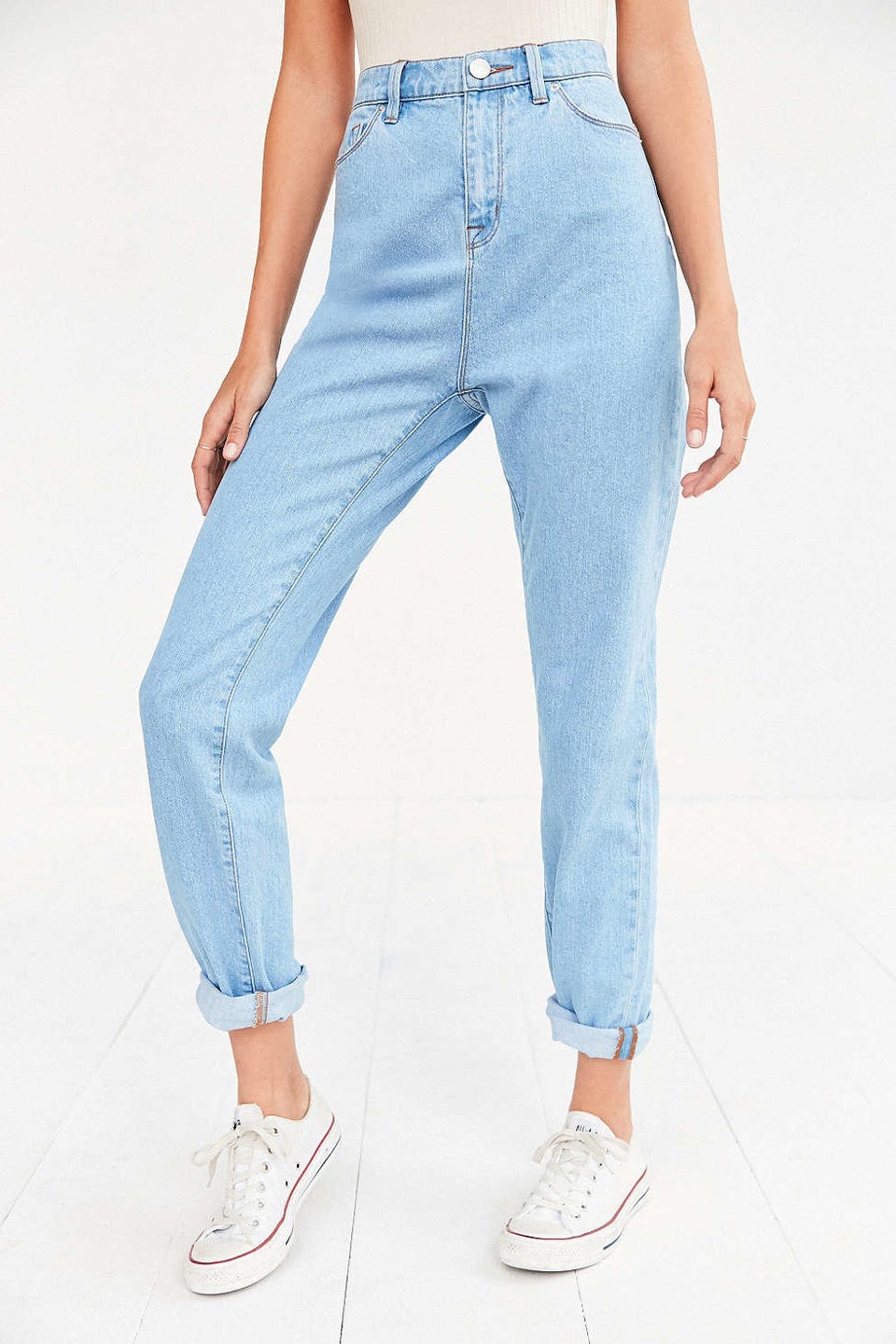 Mom Jeans