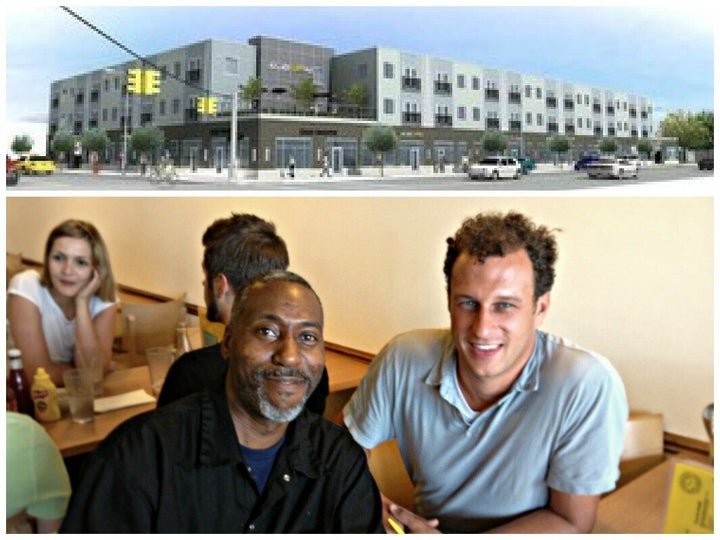 Russell Street Deli will launch Topsoil, a carry-out and quick-dining food counter serving vegetarian and vegan meals, in Detroit's Midtown district this fall.
Topsoil is scheduled to open its doors in The Auburn, a $12 million mixed-use development currently under construction at the corner of Cass Avenue and Canfield Street. The building, which is being developed by The Roxbury Group, will offer 9,000 square feet of independent retail space on the first floor, as well as 58 market-rate rental units on the second and third floors. Of the 11 commercial spaces slated for The Auburn's first-floor retail, Topsoil is the first to announce its opening.
Update: Hatch Detroit 2011 Winner Joe Posch announced that The Auburn would be the home of Hugh after winning the first contest in November 2011. While those tenants will hopefully add to the new eatery's customer base, opening Topsoil is also a way for the owners of Russell Street, an Eastern Market institution, to reach their regular customers; the kind of folks who habitually swing by the deli for healthy soups, sandwiches and salads. And the owners say it will also offer neighborhood residents and Wayne State University students an affordable, walkable option for lunch and dinner.
"We have so many vegetarian customers," said co-owner Ben Hall. "We need to give them a little more love."
Topsoil will offer a daily rotation of three sandwiches, a few salads and wraps made to order. The chefs will cook about six soups daily, as well as two hot plate specials. Hall hopes to officially begin serving meals in mid-November.
The counter seating and takeout presentation will contrast the Eastern Market location's famously long lines on Saturdays. "Linear time is this villain that we're fighting," Hall joked.
The menu will be designed by Hall's business partner Raymond Wagner, a Russell Street employee who worked for 21 years at the Om Cafe in Ferndale. He's cooked vegetarian delicacies for the likes of Philip Glass, Richard Gere and Allen Ginsberg.
"It feels good," Wagner said about owning his first restaurant. "It feels real good."
Wagner is one of four partners launching the new Cass Corridor venture, along with Hall, his Russell Street co-owner Jason Murphy and longtime employee Laurie Pterneas.
In addition to produce sourced from the reforesting non-profit Greening of Detroit, Topsoil will offer proteins like tempeh, seitan and tofu -- "a lot of whole food," Wagner said.
The hot meals will change daily, with offerings like tofu curry stew, sweet and sour tempeh and ratatouille slated for the menu that will feature no items costing more than $7.
"The price point is really important to us," said Hall. Location was another critical factor for Hall, who nurtured the Topsoil idea for years. "You wouldn't believe how many lease proposals I've filled out."
But Topsoil is also the next logical step for co-owners Hall and Jason Murphy; an advancement of the business partners' belief that sustainability and business sense need not be mutually exclusive.
Detroiter Ben Hall, a tall, lanky man clad in Levis and purple Adidas Sambas sneakers, knocked around Eastern Market as a child, sometimes accompanying his father to work. But he's also lived across the country and recently completed his MFA program in sculpture at Columbia University. With the personality of a philosopher, Hall is just as motivated to test his ideas for more equitable business processes while trying to earn a profit -- like, how the food is prepared, where it's grown and how customers can interact with each other. The deli's communal tables aren't just convenient for waitstaff -- they're an effort to foster conversation and sharing between Detroiters and suburbanites, tourists and natives. The partners together operate using what's called the "triple bottom line" of food service, measuring success by three variables -- profits, people and the Earth.
It's why Russell Street Deli is the number one Detroit buyer of produce from Greening of Detroit. And it may help explain why deli employees often stay for years with this one company, not always a common occurrence in the service industry. At Russell Street, employees make a living wage (around $15 an hour for many veteran employees). They have health insurance, dental insurance and a company-vested IRA. Giving employees those benefits, Hall said, means that "those people can go out in the world, and make other opportunities for themselves."
Plus, he said, it just makes good sense to invest in his employees. "People don't think of it this way, but food is the only craft that someone creates with their hands, they give it to you, and then you ingest it. It's a person-to-person relationship, and it's extremely important."
He hopes Topsoil will be able to provide a few new employees with jobs that offer autonomy and security, using Russell Street Deli as a model.
"We're creating four new jobs. It's a drop in the bucket, I know," Hall said, "but it's four more jobs in Detroit."
And there's room for growth under the team's leadership. Even Hall, now an owner, began his food service career at Russell Street Deli years ago, under the old management, washing dishes in the back.
Hungry? Try out these 15 surprisingly hearty vegetarian recipes while you wait for Topsoil to open this fall.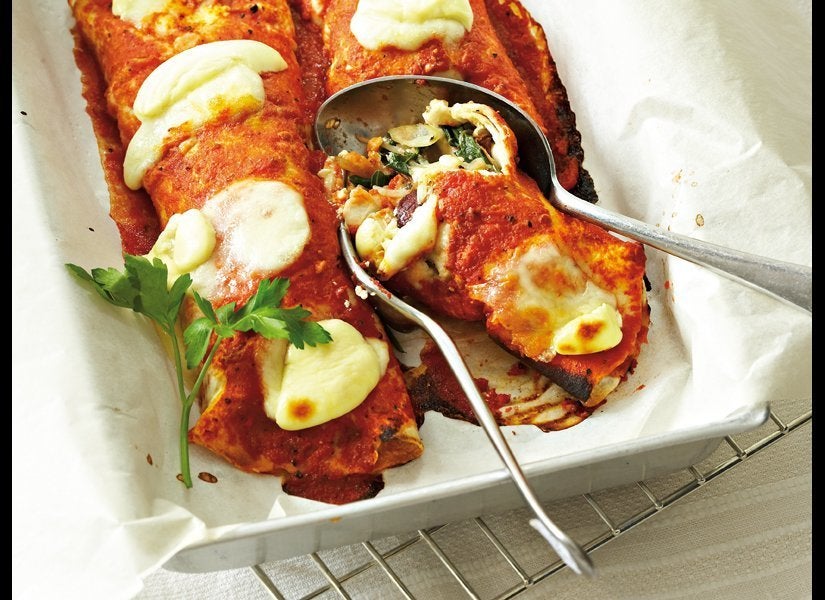 15 Hearty Vegetarian Recipes
Related
Popular in the Community