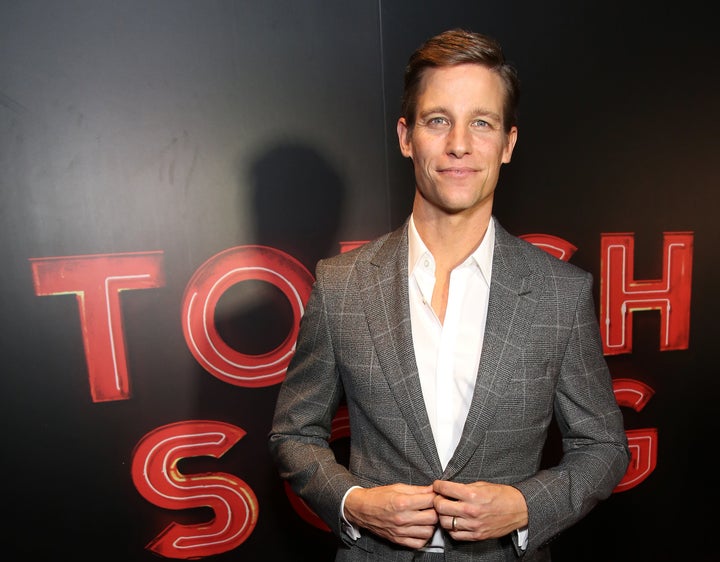 Ward Horton had all but given up on his Broadway aspirations before landing his role in one of this season's most acclaimed plays, "Torch Song."
The actor stars alongside Michael Urie and Mercedes Ruehl in the production, a revamped version of Harvey Fierstein's 1982 gay theatrical milestone, "Torch Song Trilogy," which opened Nov. 1 at the Hayes Theatre in New York. He plays Ed Reiss, the on-again, off-again lover of sharp-tongued drag performer Arnold Beckoff (Urie). When the first of the show's three acts begins in 1974, Ed is a closeted schoolteacher who frequents Manhattan gay bars and is aloof to all forms of intimacy. By the last of the three acts, set in 1980, the character has opened himself up to forming a chosen family with a same-sex partner. 
Growing up in North Carolina, Horton had dreamed of performing in theater. He'd cast his thespian dreams aside for a bit, taking a job in finance after college, but then returned to acting in 2001. He'd been primarily focused on film, with roles in "The Wolf of Wall Street" and "Annabelle," among other movies.  
Still, he couldn't stop thinking about the "Torch Song" script, which he received before auditioning for the 2017 off-Broadway production of the show. "Honestly, it came out of nowhere. It wasn't something I'd read when I was younger," he said. "But when they sent it to me, I was fascinated by it [and] I knew it was going to be amazing."
Horton spoke to HuffPost about why the acclaimed show's queer-inclusive themes ― ahead of their time in 1982 ― still resonate 36 years later.  
What challenged you the most about the story?
I think, for me, the hardest part was making sure I placed myself in that time period. I struggled a little bit with, "Why does Arnold love Ed the way he does?" Because in 2018, Ed is not lovable. His conflict is so strong and his indecision is so apparent that someone like Arnold wouldn't give Ed the time of day in 2018.
What resonated most with you about the role of Ed?
His being unabashedly honest, all the time, to a fault. No matter how conflicted he is, no matter how frustrated his view of the world is or his relationship with Arnold is, he's always honest. And I think Arnold knows he's always going to get honesty from him.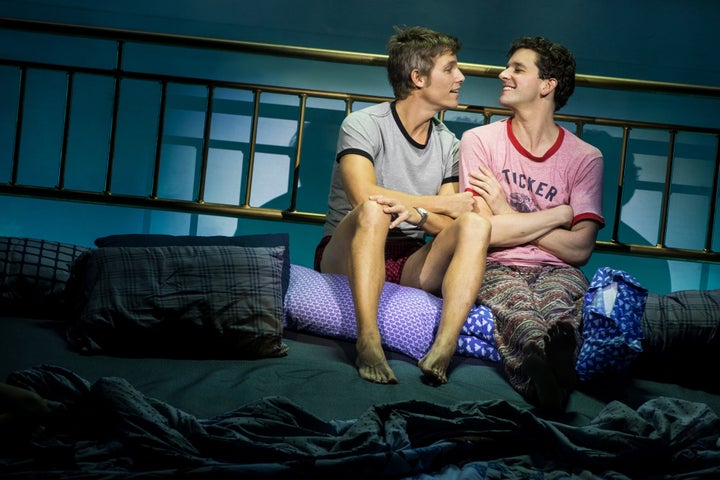 Ed starts off focused on hiding his sexuality, but by the play's end, he learns to embrace his authentic self. How did you find your way into that mindset?
I needed to understand what it was like to be a closeted gay man during that time period. I read books on Stonewall. I interviewed a friend of mine who is about 55 years old, had a wife and kids and at around 35 or 40, realized he was living a lie. He's an openly gay man now. Also, I'm working with a predominately gay cast. I learned, I listened, I absorbed and I loved. 
Arnold may be the protagonist of "Torch Song," but it's Ed who undergoes the biggest transformation by the end of the show.
One of the things that attracted me to the role is the journey Ed takes. He starts off saying a lot of things that in 2018 seem pretty ignorant and, in some ways, cruel. I'd come off stage some nights and just be wrecked because the audience hated him, and I understood why. I understood how difficult it could be to watch someone resist something that we know that they want. But I found that, by the second act, if I could allow myself to really open up to the situation, this family and who Arnold is ― because he's an amazing human being and someone I want to be with ― I could get back on the audience's side a little bit.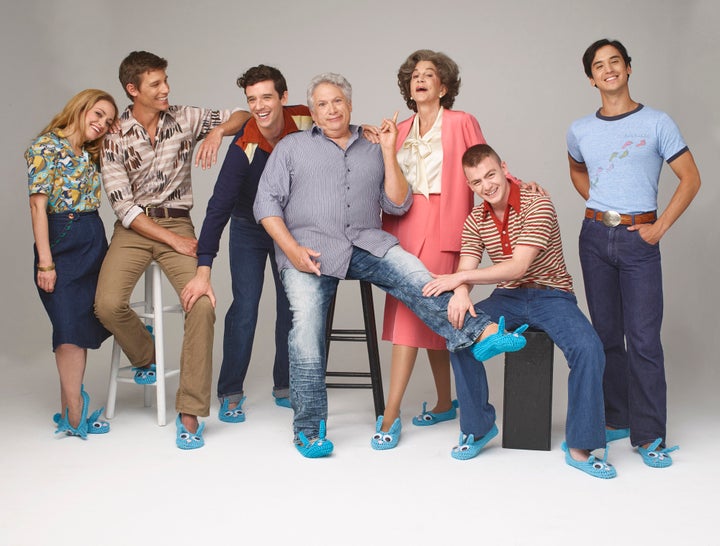 What's the best advice Harvey Fierstein gave to you?
He said, "If you don't go home completely embarrassed, you're not doing it right."
What does it mean to you to be presenting this show at such a politically charged time in the world?
It's really exciting and I'm proud to be a part of it. It's important to tell stories like this. Challenge norms. And, you know, keep people thinking. One of the great things about our play is that it touches everybody. People walk away from our play and think, "I'm not alone." Everybody has a family ― good, bad, whatever it is. We all have mothers of some sort, right?
We need to make sure we're not allowing certain voices to push us down – push our communities down. Keep our foot on the pedal and make sure we continue the momentum we have.

"Torch Song" star Ward Horton
What do you think "Torch Song" has to say to a modern audience?
I think it says we've come a long way, but reminds us how easily we could slip back into particular ways of thinking. The reactions are different than they were 35, 40 years ago. Harvey was able to put something on stage and imagine what the future could be. People went to the theater and they saw the future. They saw a family, a gay man who adopts a gay son and [together] they live life like a traditional family. And now it doesn't seem so crazy, does it?
I think that's the importance of a play like this. It feels like, in the past couple of years, we've taken a step back, and I think that shows we need to fight harder. We need to make sure we're not allowing certain voices to push us down ― push our communities down. Keep our foot on the pedal and make sure we continue the momentum we have.
What would you say to an audience member who told you that he or she didn't support marriage equality and other LGBTQ rights?
I would give them a hug. I would hug them and thank them. Because for someone with opposing views to come to our play, it shows they're making an effort. I feel like that's what we need right now. And, after watching our play and having the views they have, they would definitely need a hug!
This interview has been edited for clarity and length.
REAL LIFE. REAL NEWS. REAL VOICES.
Help us tell more of the stories that matter from voices that too often remain unheard.