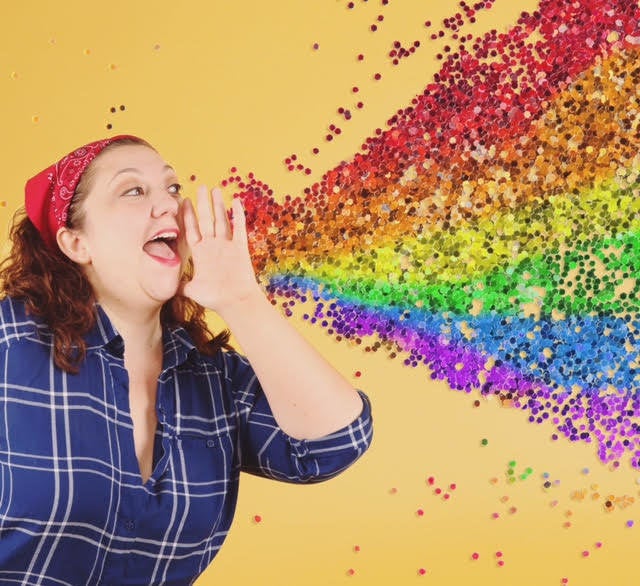 "It's about trying to come to terms with what's happening and keep on moving forward. It symbolizes, I think, the moment right now," the singer, actress and comedian told HuffPost. "We have to keep moving and getting through all of this bullsh*t."
Scott featured the song in her New York cabaret performances this spring, which have been captured for posterity on her new album, "Tori Scott: Plan B! Live at Joe's Pub." HuffPost got an exclusive first listen to "The Show Must Go On," and it's safe to say Freddie Mercury would be proud of Scott's take on his 1991 hit.
Listen to "The Show Must Go On" below. 
The album, which also features songs made famous by Annie Lennox, Kings of Leon and Madonna, is quintessential Scott, whose mix of diva-esque belting and raunchy jokes have garnered her a loyal gay following.
She emerged on the New York cabaret scene after years of trying out for Broadway musicals like "Hairspray" proved fruitless. Seeking an opportunity to perform outside of an audition room, she teamed up with co-writer Adam Hetrick of Playbill and music director Jesse Kissel to create a one-woman show she felt would find humor in "things I've experienced that I think a lot of people deal with, whether it's drinking too much or putting my foot in my mouth." 
Five years after her first cabaret evening, Scott finds herself in what appears to be a bit of a creative blitz. In addition to her new album, the Texas native, 37, is gearing up to hit the road this summer with a series of concerts that will include her first-ever performances in England. First up, however, is "Making America Gay Again," her much-anticipated Pride weekend show at New York's Joe's Pub at the Public Theater.
Watch Scott perform a Miley Cyrus/Judy Garland mashup below, then scroll down to keep reading.  
"I'd say that this is the gayest show, though some people would argue that every show I do is gay," Scott said. Her set, she explained, will be an "ultimate gay playlist" of tunes by Donna Summer, Beyoncé and more that will follow a "musical journey through my bad decisions, my life choices that I can laugh at, and the people in my life — especially gay men — who enable me."
But "Making America Gay Again" won't just be 90 minutes of pure levity. While performing on a gay cruise through the Caribbean in February, Scott spoke with men who had lived in the closet for much of their adult lives. The experience, she said, helped refresh her perspective on the LGBTQ community's ongoing struggles, and gave her Pride performance a new focus.
"You really take for granted the way New York allows everyone to live however they want," she said. "I wouldn't have a career if it weren't for gay men. So this year in particular, I want to be able to celebrate everyone's bravery and struggle, and put a spotlight on what is right."
REAL LIFE. REAL NEWS. REAL VOICES.
Help us tell more of the stories that matter from voices that too often remain unheard.
BEFORE YOU GO