From Brenda Walsh's oversized sweaters and high-waisted jeans to Kelly Taylor's bold-shoulder blazers and mini skirts, most of our part-time job's check went to dressing up like these hot young stars. But the "90210" alum who had the biggest impact on the way we got all glammed up had to be Donna Martin.
Donna always had the best blowouts, her brows were perfectly groomed and we're still jealous that she got to wear red lipstick in high school. As Tori Spelling celebrates her 40th birthday today (May 16), we think that it's only right that we pay tribute to her most iconic TV character.
Here, seven beauty lessons that we'll never forget thanks to Donna.
1. Sunburns aren't sexy -- never leave home without sunscreen.

3. Headbands can save a bad hair day.

4. Wavy hair is the way to go when you're dancing up a sweat.

5. The curly-haired girl always stands out in the crowd.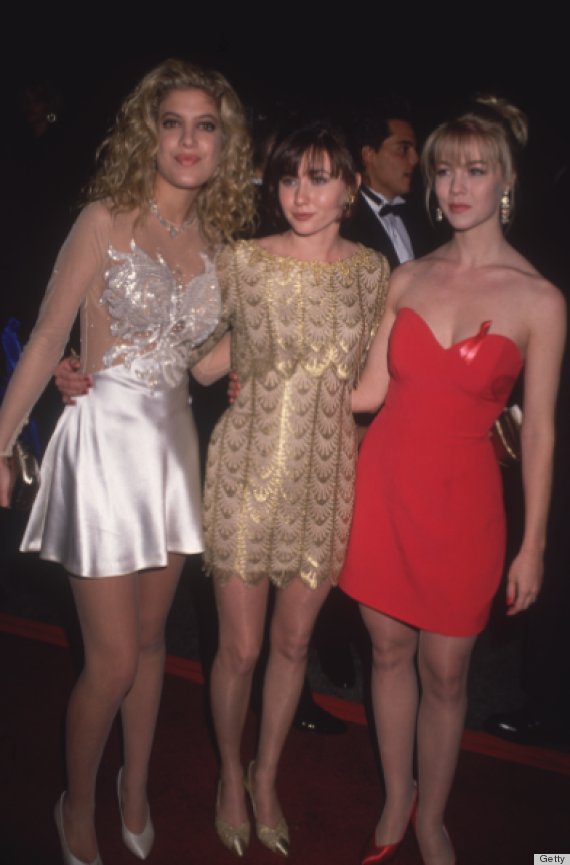 6. No Halloween costume is complete without an unbelievable set of fake eyelashes.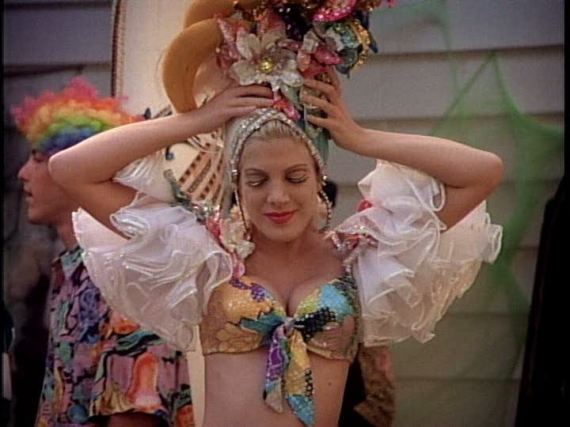 7. A half-up, half-down hairstyle is a sure way to be taken seriously.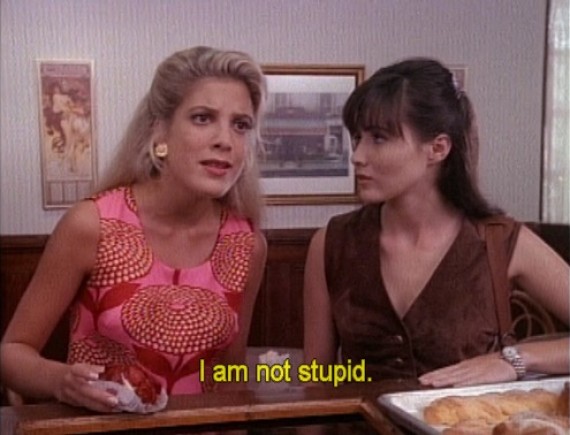 What has Donna Martin taught you?
More awesome '90s fashion: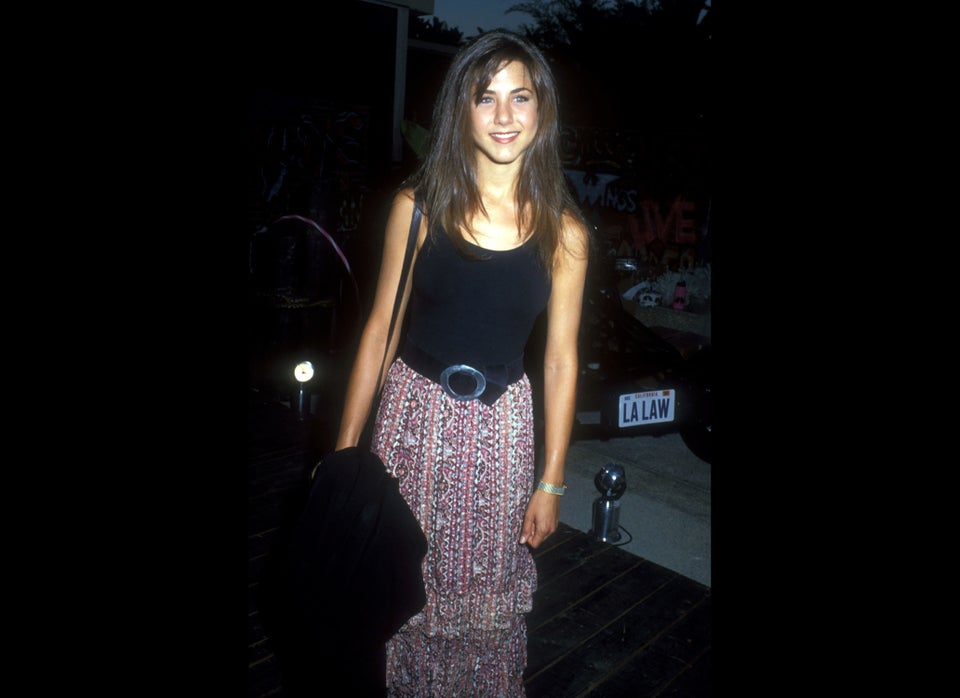 Awkward/Amazing '90s Style