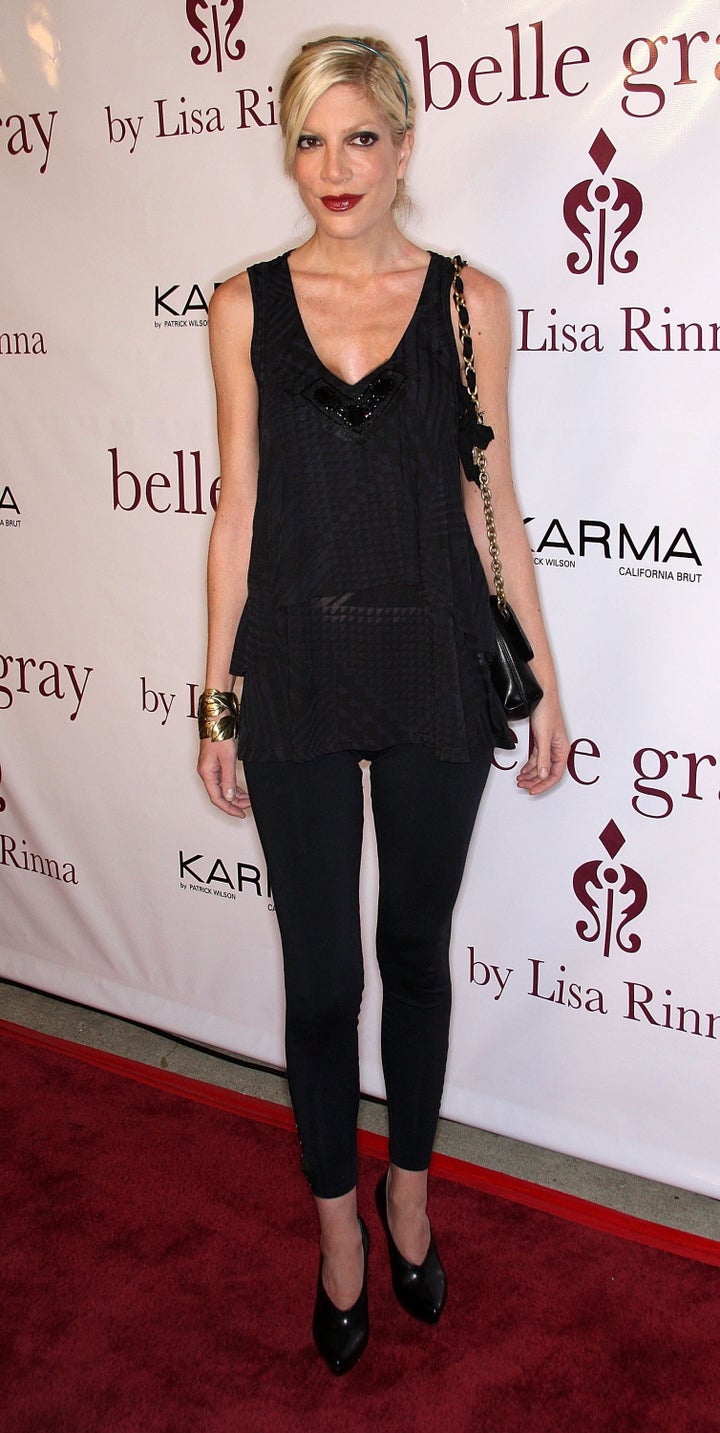 In her new book 'Uncharted TerriTORI,' Tori Spelling reveals the secret to her shockingly thin frame: swine flu, migraines and nerve problems, USA Today reports.
"I've never had a great stomach, but (being ill) just completely tore up my stomach and broke down my immune system, and I've basically just been a mess ever since, stomach-wise. It's about rebuilding my immune system."
She writes that she hates the eating disorder rumors:
"I'm a role model for a lot of women out there, so I hate that they say these things unwarranted, without any research and facts. I think it's doing a disservice to women out there that look up to any celebrity."
Tori also says she worries about how her weight drama will affect her daughter, Stella, now 2.
"That worries me every single day, the way they attack me in the press. I'm so grateful that she can't read yet. I'm hoping they'll let up on that by the time she gets old enough to understand, but I'm going to have to explain to her that this is what happens."
Popular in the Community