Early in his career, Torii Hunter was dubbed "Spider-Man" for his acrobatic, wall-scaling catches but perhaps "Daredevil" is the more apt comic book comparison. After all, Hunter is, clearly, the outfielder without fear.
The 38-year-old, nine-time Gold Glove Award winner put his fearlessness on display yet again with an all-out attempt to rob Red Sox slugger David Ortiz of a game-tying, grand slam in the eighth inning of Game 2 of the American League Championship Series. Despite the best effort of the Tigers' right fielder, the deep drive off the bat of Ortiz carried just over the wall into the home bullpen at Fenway Park -- and Hunter followed.

"I was trying my best to just stop that ball from going over the fence," Hunter explained after the Red Sox won 6-5, via Steve Gardner of USA TODAY Sports. "I'd sacrifice my body if I have to. I've done that my whole career. This is postseason. I'd die on the field for this."
Despite Hunter's apparent willingness to risk life and limb, the Red Sox would add a game-winning run in the bottom of the ninth. While Ortiz's bases-loaded blast -- and the bullpen cop who cheered it -- garnered most of the postgame attention, here is a moment-by-moment look at Hunter's contribution to the latest chapter in MLB postseason history.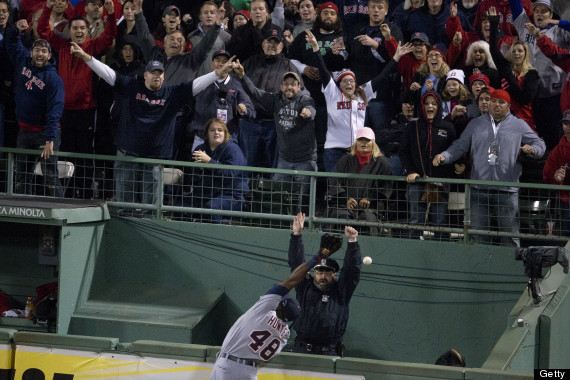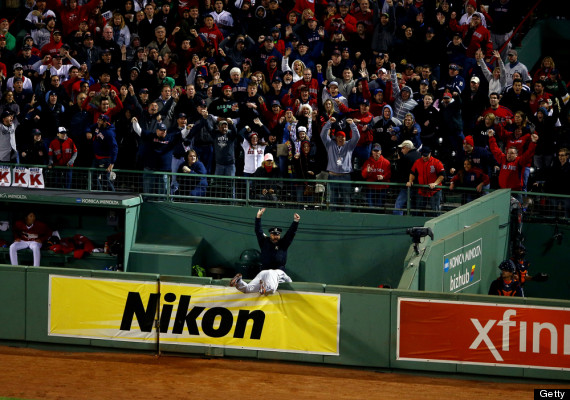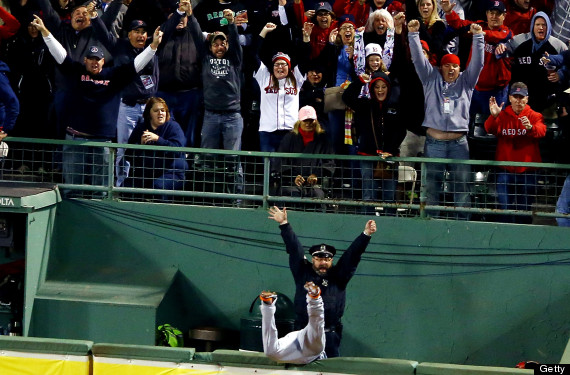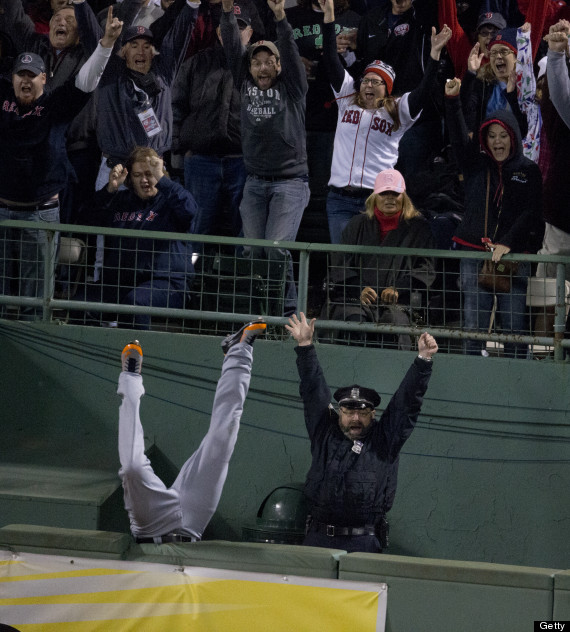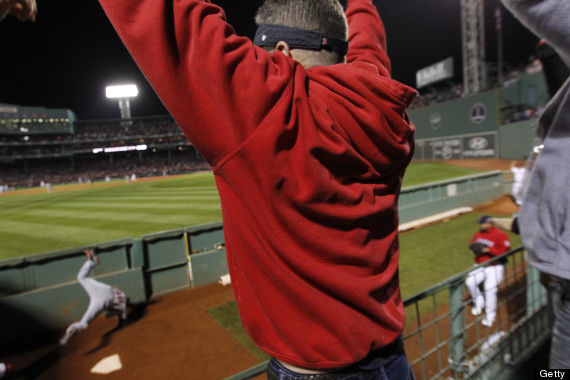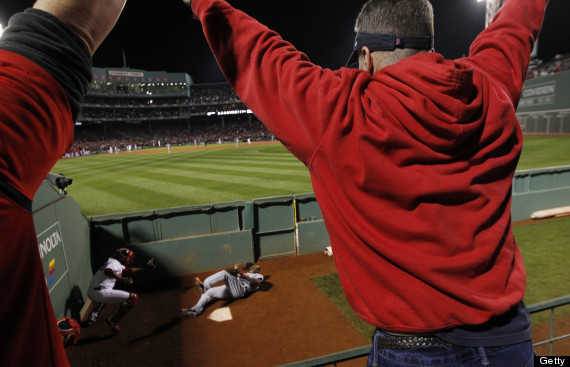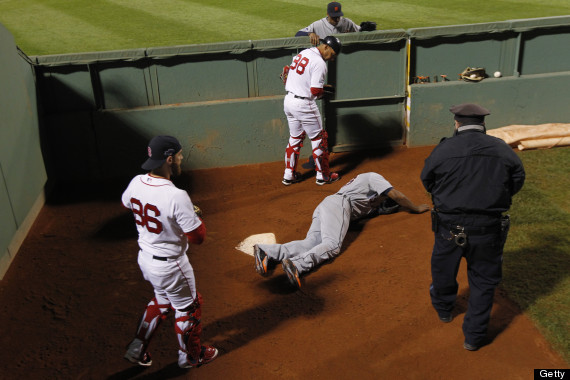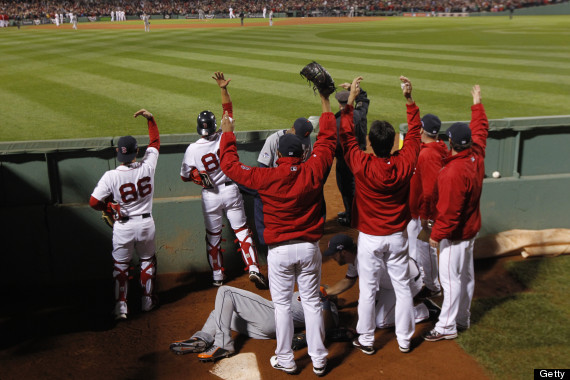 Shown one of the photographs of Horgan celebrating as he flipped over the wall, Hunter didn't pull any punches -- or kicks.
BEFORE YOU GO
PHOTO GALLERY
PHOTOS: 2013 ALCS Game 2