A number of professional male athletes have come forward on behalf of lesbian, gay, bisexual and transgender (LGBT) rights in recent months, but it seems not everyone is on board with the idea of playing alongside an out teammate.
Detroit Tigers right fielder Torii Hunter is making headlines for telling the Los Angeles Times he believes an openly gay teammate would make him "uncomfortable."
"For me, as a Christian…I will be uncomfortable because in all my teachings and all my learning, biblically, it's not right," the former Angels outfielder told the publication. "It will be difficult and uncomfortable."
It isn't the first time the 37-year-old's remarks have sparked controversy. In 2010, he reportedly referred to dark-skinned Latino baseball players as "impostors" in a USA Today interview while discussing the changing demographics in baseball.
"People see dark faces out there, and the perception is that they're African-American. They're not us. They're impostors," he told Bob Nightengale. He went on to note, "As African-American players, we have a theory that baseball can go get an imitator and pass them off as us...It's like, 'Why should I get this kid from the South Side of Chicago and have Scott Boras represent him and pay him $5 million when you can get a Dominican guy for a bag of chips?'"
"[Writer Kevin Baxter] took two completely separate quotes and made them into one quote that does not express how I feel as a Christian or a human being," he wrote. "I have love and respect for all human beings regardless of race, color or sexual orientation. I am not perfect and try hard to live the best life I can and treat all people with respect. If you know me you know that I am not anti anything and to be portrayed as anti-gay in this article is hurtful and just not true."
On the flip side, have a look at our slideshow of straight professional athletes who've lent support to the LGBT community:
Before You Go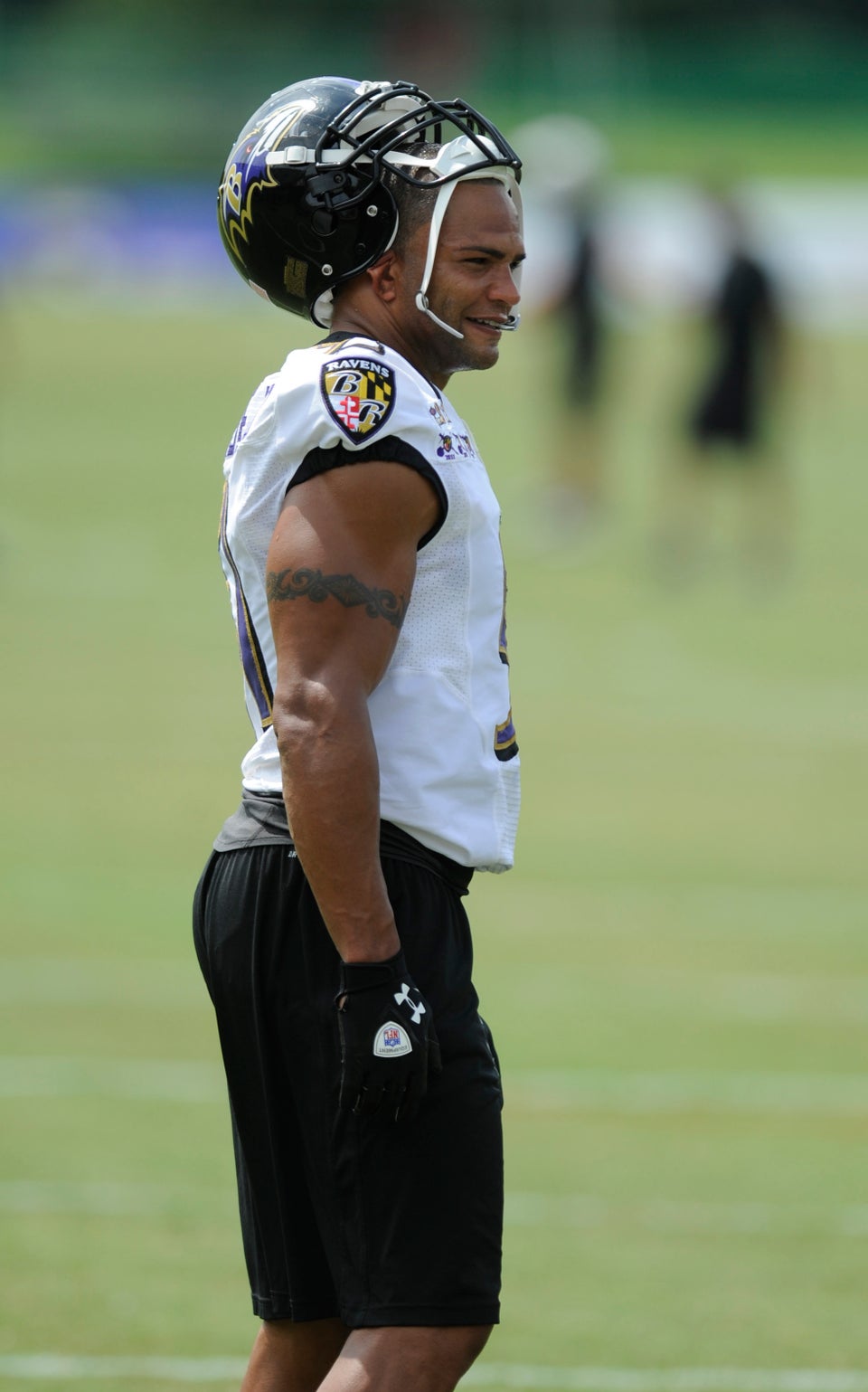 Straight Professional Athletes Who've Come Out In Support Of LGBT Rights
Popular in the Community