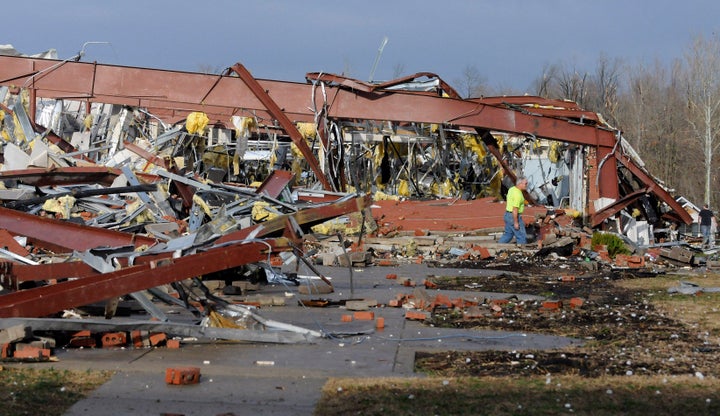 Frequent and intense tornado outbreaks resulted in 552 tornado-related deaths in 2011, the second deadliest year on record, from 1,709 tornadoes. The over three dozen of tornado-related deaths in the past week, along with 165 preliminary reports of tornadoes, is raising fears that this will be another devastating year for tornadoes.
Overall atmospheric conditions in the coming months will not be as conducive for tornadoes as they were last year -- but an active season is a possibility.
It was the combination of unseasonably warm air in the southern part of the country, cooler-than-normal air in the northern tier of the country, and an active spring and early summer storm track fueled by an ongoing La Niña that set the stage for the devastating season last year. These are factors that wereanticipated by forecasters.
This year, the Climate Prediction Center (the government's long-range forecasting experts) expects some similarities to last year, but there will also be significant differences.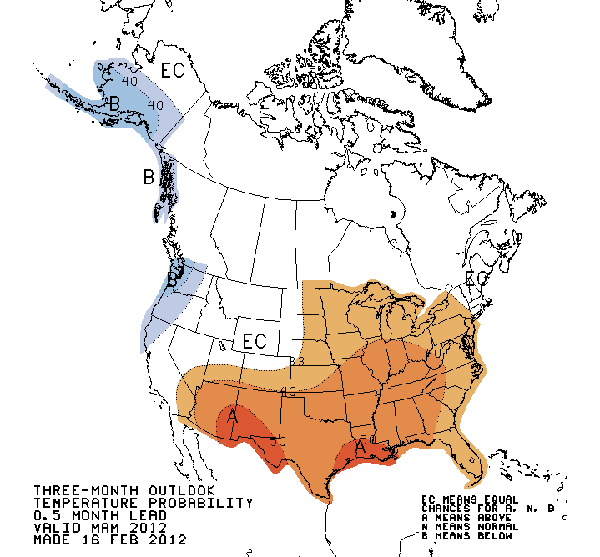 The main similarity is expected warmer-than-average conditions in the southern tier of the country, and since a warm, moist flow from the Gulf of Mexico is a prime factor in the formation of severe thunderstorms and tornadoes, this factor alone indicates that the season could be more intense than an average season.
Fortunately, however, it seems less likely that temperatures will be cooler-than-average across the norther tier of the country. If it is not as cool in the north as it was last year, then the contrast between the warm and cool air will not be as intense, a factor that would tend to reduce the number of widespread tornado outbreaks.
While the temperature contrast between the warm and cool air is the potential fuel for devastating thunderstorms, an active storm track is necessary to activate this fuel. With the La Niña that influenced the weather through winter quickly dissipating, it is not likely that the storm track will be as active this spring into summer as it was last year. That's one of the major implications of a La Niña -- a more active storm track across the northern part of the country.
Even an average season poses considerable risk for tornadoes -- the year with the fewest number of tornadoes this century, 2002, had 938 tornadoes, including over 200 during the month of May. Tornadoes can occur in any month, but April and May are typically the months with the highest tornado frequency.
And it only takes one tornado over a populated region to turn a mild season into a particularly tragic one.
Related
Popular in the Community