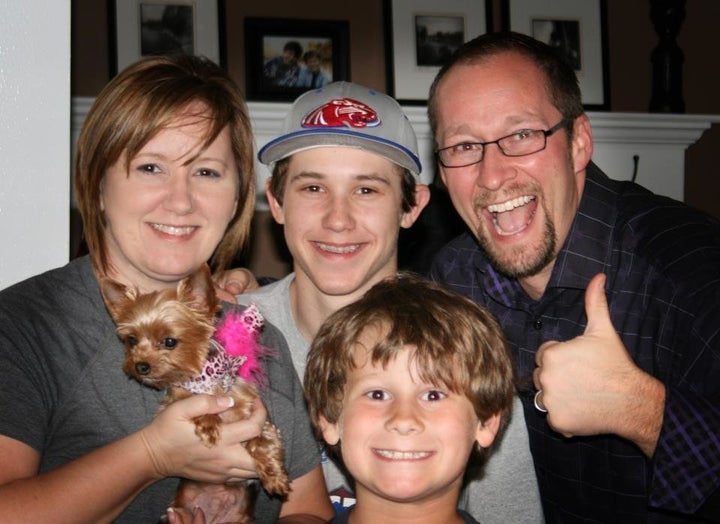 In the wake of the devastating spate of storms that swept through the South and Midwest last week, many beloved pets are missing.
Once an animal is lost, the odds of finding it are relatively low. According to the American Humane Association, only about 17 percent of dogs and 2 percent of cats find their way back from shelters to their original owners.
Fortunately, as Pet-Zet reports, technology and social media can help improve those odds.
Over the last few days, several Facebook pages have cropped up in an effort to reunite pets with their families, sharing word of both lost and found animals.
The pages are inevitably bittersweet. But each reunion brings joy and hope to recovering communities.
Sherill Metz from Huntsville, Ala., has one such happy story.
Last Wednesday, as a storm approached, Metz went to her backyard to bring in her two dogs. Her 2-year-old Chorky, Lola, was nowhere to be found.
Lola, a tiny 3-pounder who had never run away before, had escaped through a small hole in the fence.
"The first thing I did was come in and go on Facebook. I wanted friends and people in my neighborhood to know," Metz, 43, told The Huffington Post.
Her story went viral overnight. Hundreds of people contacted her on Facebook, expressing their support and cross-posting her notice on those newly-established lost and found pages. Metz said she was "very, very shocked" by the response she received. "I couldn't even keep up with all the comments I was getting," she said.
But when six tornadoes hit Huntsville on Friday and Lola remained missing through the weekend, Metz began to lose hope.
Finally, on Monday night, Metz got a call from a family who had found Lola -- mud-soaked, bedraggled and miles from home -- the week before. They found Metz's contact details through Facebook.
Reunited with her beloved dog, Metz promptly posted a photo and note on the social media site. She received hundreds of congratulatory comments.
"People all over the country were praying for me and thinking about me," she said. "It was so nice, even when I started to lose hope, I was receiving constant encouragement."
"If you've lost an animal," said Metz, when asked what advice she would give other tornado survivors, "I would get it out there on social media and keep looking. Even though I gave up hope, I'm a true believer now."
Support HuffPost
The Stakes Have Never Been Higher
Related
Popular in the Community