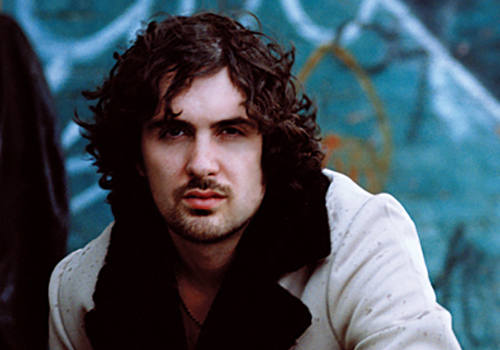 For those of us hip-hop heads in the know, Toronto-based producer MoSS has been one of the best-kept secrets in music, most notably the man behind the beats for Detroit emcee Obie Trice's first two 12" singles The Well-Known Asshole and Mr. Trice. Since then, MoSS has been able to produce for hip-hop artists from all corners of the industry including The Game, Boot Camp Clik, Slum Village, and Kool G. Rap, among a slew of others.
After so many years of really not getting the attention he deserves for his hard hitting production that ranks up there with some of the best hip-hop has to offer, we finally get an album from MoSS titled Marching To The Sound Of My Own Drum. Just before its release, we get a sneak peak of one of the tracks from the album, "Emotional Redux" featuring a star-studded cast of Michigan emcees like Jon Connor, Willie The Kid, Vstylez, Big Gov, and Guilty Simpson, along with a short interview with MoSS.
The "Emotional Redux" track has an all-star cast of Michigan emcees. What's the story behind it?
I've worked with Detroit artists for many years now, way back to when I produced Obie Trice's first 12" Well Known Asshole. Over the years I've continued to work with various artists, I did "1,2" for Slum Village and a bunch of songs for Vstylez, who released an album early this year At Oddz till I'm even. I produced a track on there with a heavy rock sound called "Emotional". I called up V and said I wanted to remix it, give it an entire new vibe and add new artists on it. He was down and the song was recorded.
Marching To The Sound Of My Own Drum is the album we are finally getting out of you. Why now? What's the overall motivation and theme of the album?
It's just something I needed to get done. I've been fortunate to have worked on a lot of good albums over the years, I did a song on the special edition of Cheers by Obie Trice, "Kilo" by Ghostface, "Have Mercy" by Raekwon and have worked with Joe Budden, Joell Ortiz, Sean Price (RIP) and many others, yet my name doesn't seem to carry as much weight as others who haven't necessarily got the same kind of placements, and I think it's because I haven't developed a brand. People don't buy CD's as much, so a lot of the time nobody really knows who's producing what.
You've long had great synergy with many Detroit area hip-hop artists. How do you feel you've been able to have such a great connection to Detroit music?
I think it's a few things. My parents grew up in Windsor so I spent a lot of time in the area as a kid. I also went to school just outside of Toledo on a baseball scholarship and happened to befriend mostly Michigan/Detroit people for no real reason (including Obie's cousin, which is how we met). Detroit and Toronto also used to share a common problem back in the 90's in that we had talent, but couldn't really find a way to voice it because it was all about NY or LA. I used to record shop a lot there and talk to the other people digging. I remember when DJ Head used to work in Car City, House Shoes in Record Time... even when I walked into the Hip Hop Shop back in the 90's and saw Eminem and Proof a year before Em got his deal. I only knew about him because of DJ Head, and I even recall meeting House Shoes because when I asked shops for Jay Dee music, they thought I was asking about Jermaine Dupree. It was on that trip that we purchased original copies of Fantastic Volume 1 cassettes as it was just released that week and House Shoes had them in his backpack; and was surprised we knew who Dilla was.
MoSS' debut album 'Marching To The Sound Of My Own Drum' will be released on 11/13/2015 and features guest appearances from Joe Budden, AZ, DJ Premier, Joell Ortiz, Slum Village, Inspectah Deck, Havoc, Onyx, Jon Connor, Skyzoo and Sean Price. The album is now up for pre-order on iTunes. For more information, follow MoSS on Twitter: @MOSSAPPEALMUSIC.
REAL LIFE. REAL NEWS. REAL VOICES.
Help us tell more of the stories that matter from voices that too often remain unheard.