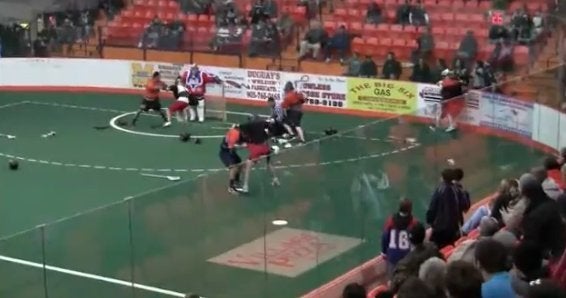 A bench-clearing brawl broke out in the third quarter of a National Lacrosse League pre-season game between the Toronto Rock and the Buffalo Bandits on Dec. 15.
The video shows two players start to fight by the Rock's goal and referees trying to break them up. Other players watched as the two could not be restrained. Eventually, several players approached and multiple fights ensued, including one between the two goalies.
The game was called with five minutes left in the third quarter.
"The league is currently in the process of reviewing the video of the brawl, and expects to issue discipline at some point next week," the league said in a statement last week. Scroll down to watch the fight.
Popular in the Community