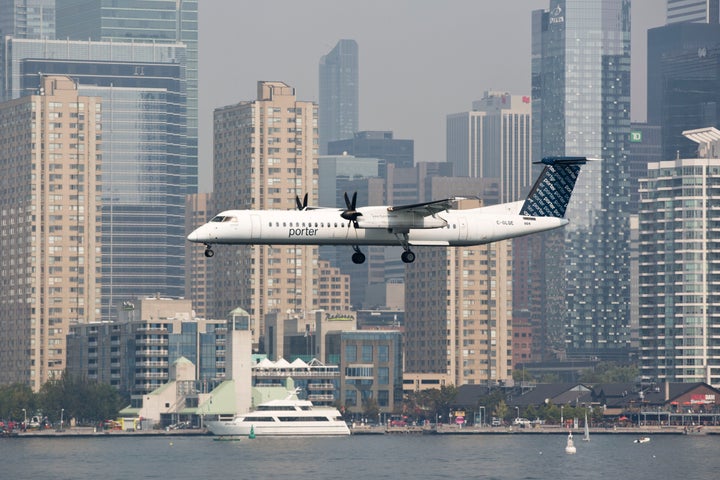 Two people suffered minor injuries after an aircraft swerved to avoid a "UFO" in the skies over Lake Ontario on Monday.
The Porter Airlines Dash 8 aircraft, which was carrying 54 passengers, encountered the object at about 9,000 feet as it descended into the Billy Bishop Toronto City Airport.
At first the pilots thought it was a balloon. However, after debriefing, they said the object could have been a drone.
"Nobody knows at this point. It happened so quick," Peter Rowntree, senior regional investigator with the Transportation Safety Board of Canada, told The Star. "It definitely wasn't a bird. It was a fairly large object."
The Canadian government is now working to pass new rules to regulate the growing number of drones, and possibly help prevent incidents such as this one.
There have been a number of close calls between aircraft and drones around the world, especially near airports. Fortune reported in March that the FAA had seen an increase in reports of possible encounters with unmanned vehicles, with 583 between Aug. 22, 2015, and Jan. 31, 2016, compared to 238 in all of 2014.
CORRECTION: This article previously referenced an April report of an incident at Heathrow involving a British Airways flight. Authorities later determined there was no evidence a drone was involved, according to the BBC.
Before You Go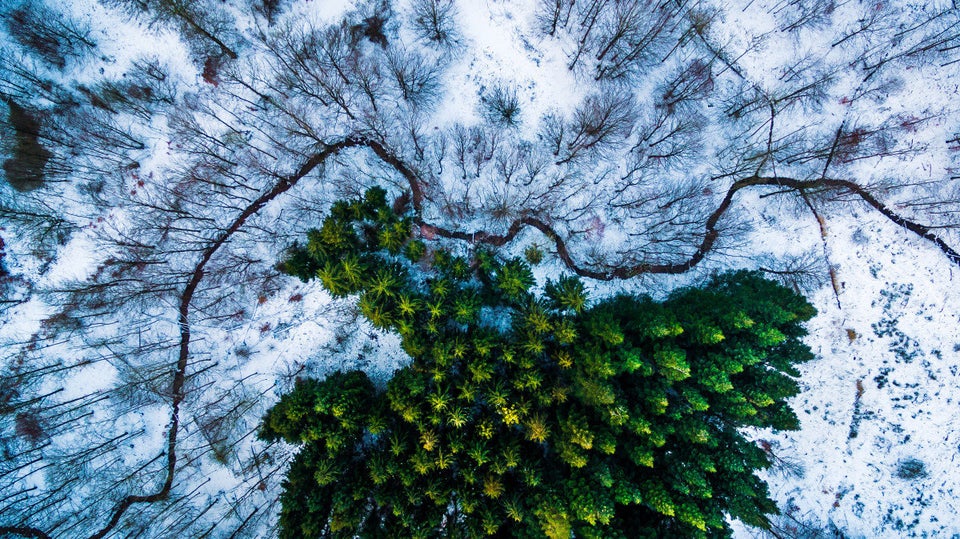 2016 International Drone Photography Contest Winners
Popular in the Community