HuffPost may receive a share from purchases made via links on this page.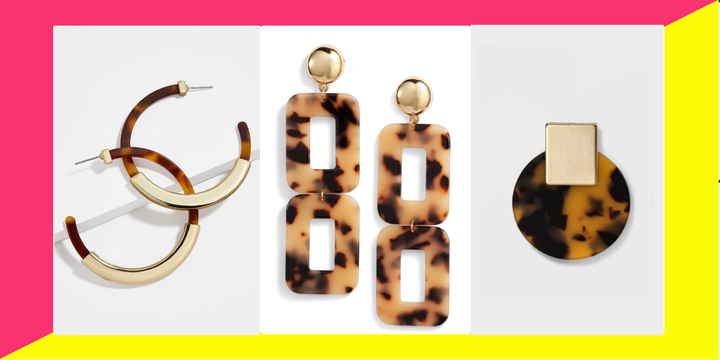 You've probably noticed a pair of tortoise hoop earrings dangling from the ears of nearly every woman you have passed on the sidewalk recently, and now the trend is bigger and bolder than ever. Whether in an oversized style or as a simple stud, these earrings perfectly pair with leopard midi skirts — one of the wildest trends we predict will take over your cold-weather wardrobe this season.
Searches for "tortoise earrings" have increased more than 679% in the last six months, according to the trend experts at Pinterest. It's safe to say this look isn't going out of style any time soon, so you can expect to see even more of it in the coming months.
Ready to "shell" out and try the trend, but don't want to shell out a lot of cash? We've found tons of trendy tortoise earrings under $50 below.
Below, 20 cute tortoise earrings, from hoops and studs to geometric designs:
Women's Hoop Earrings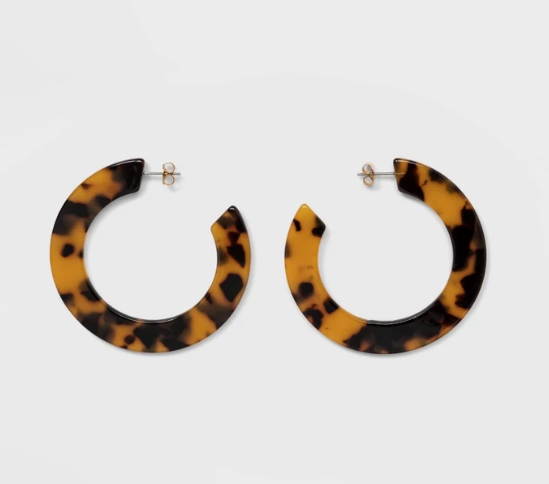 Women's Disk Post Earrings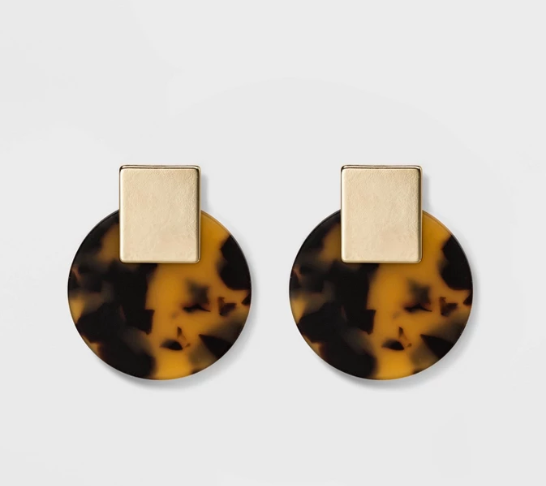 Shailey Resin Hoop Earrings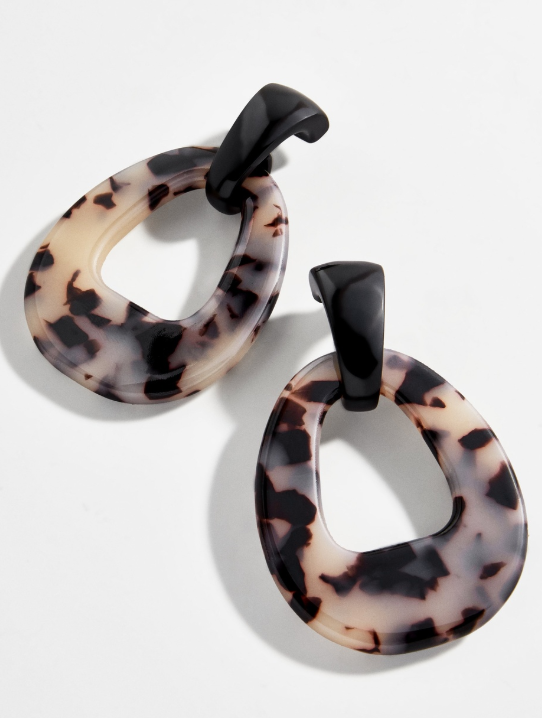 Tortoise Shell Earrings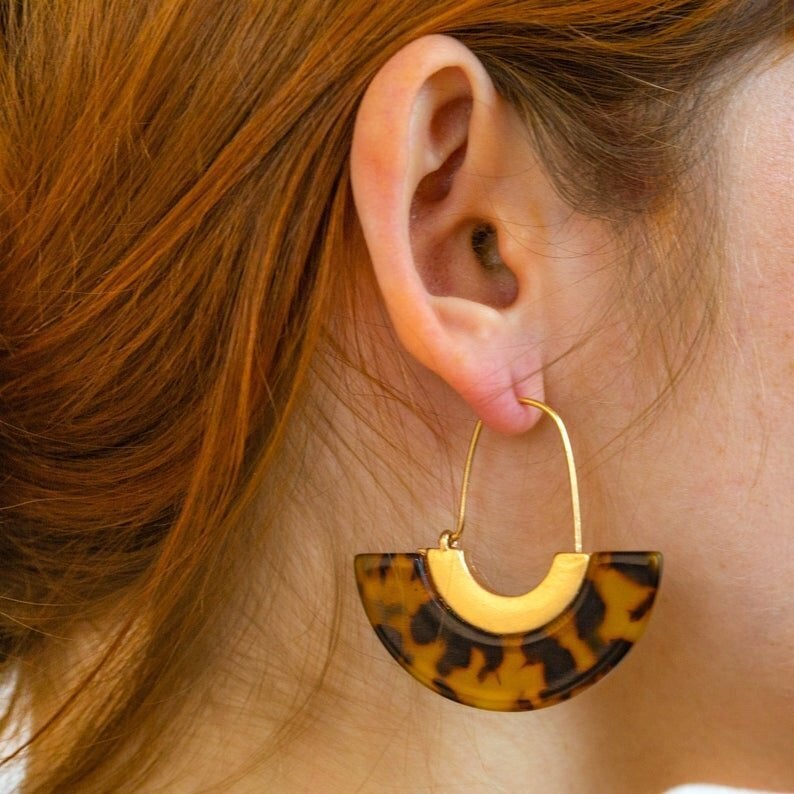 Acrylic Statement Tortoise Drop Earrings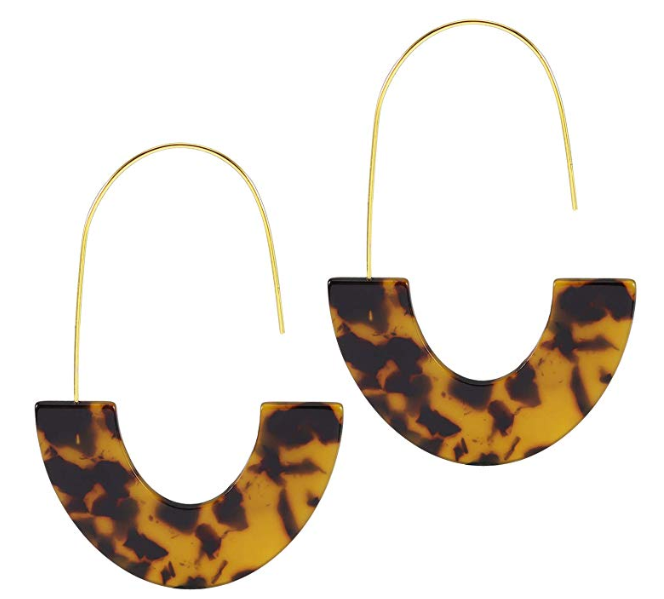 Tassiana Resin Hoop Earrings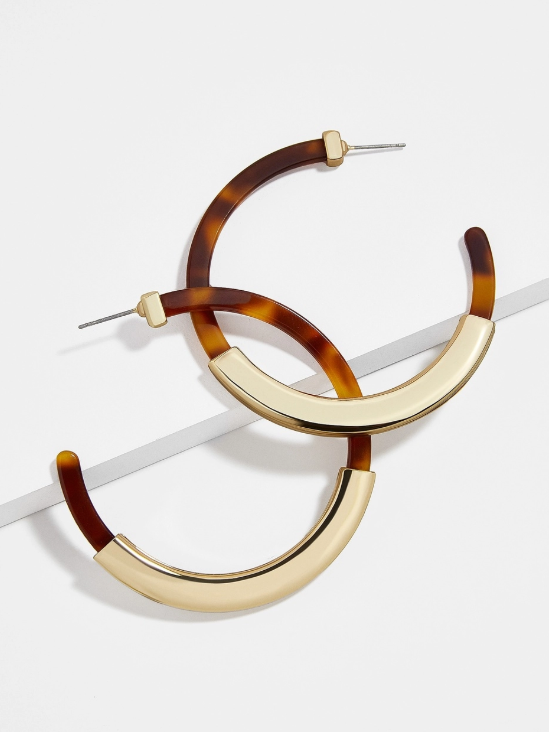 Crescent Fan Tassel Tortoise Earrings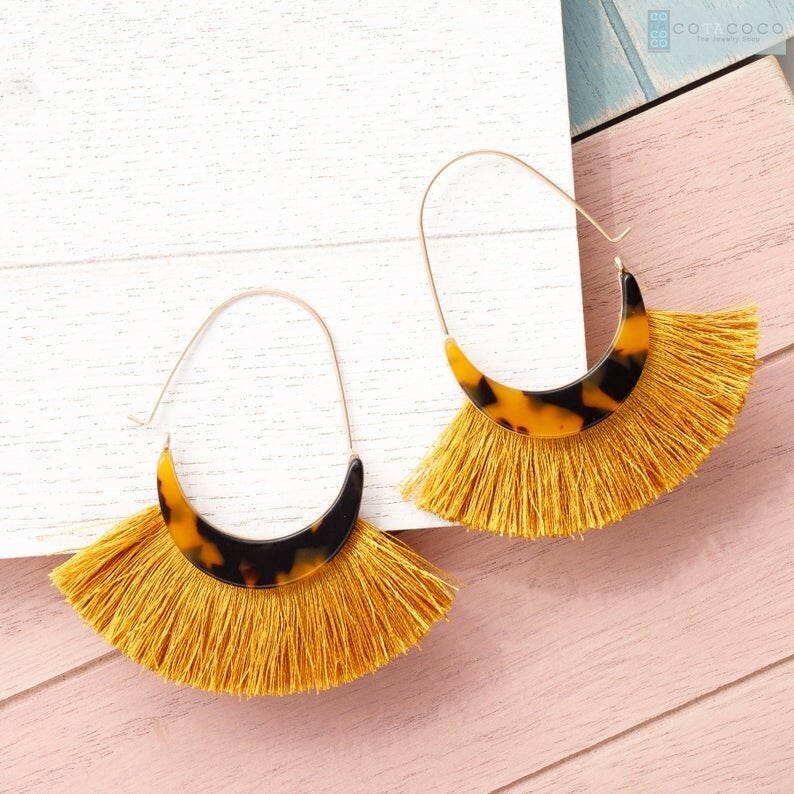 Madison Round Stud Earrings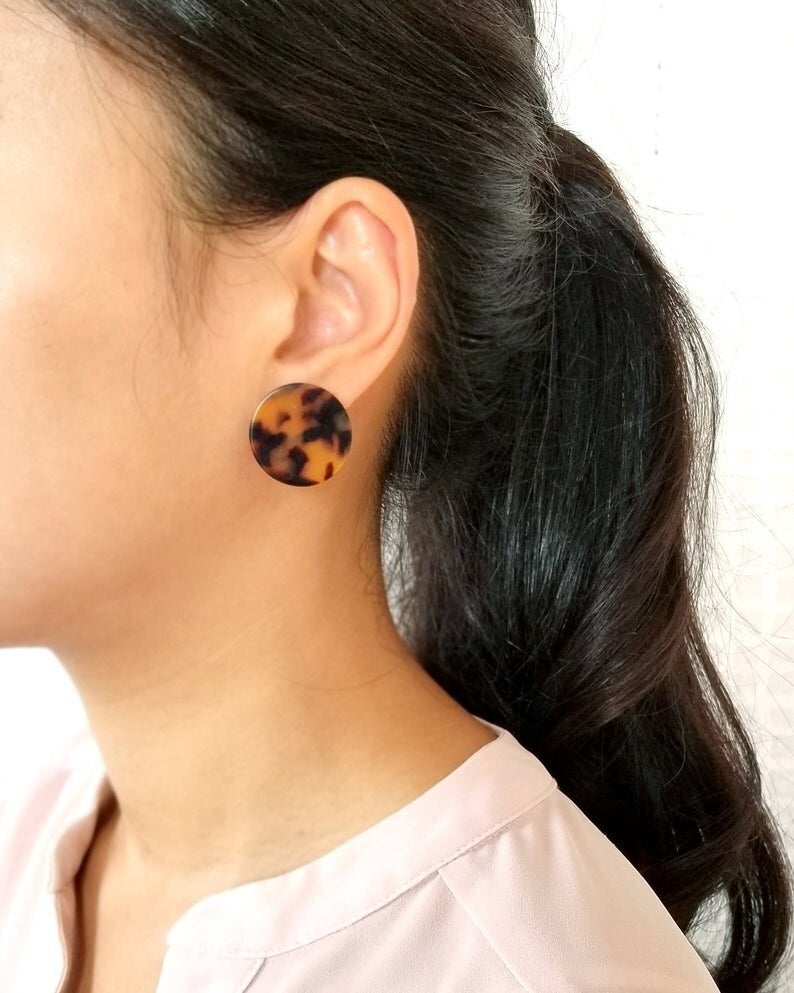 Minimatlist Tortoise Bar Dangle Earrings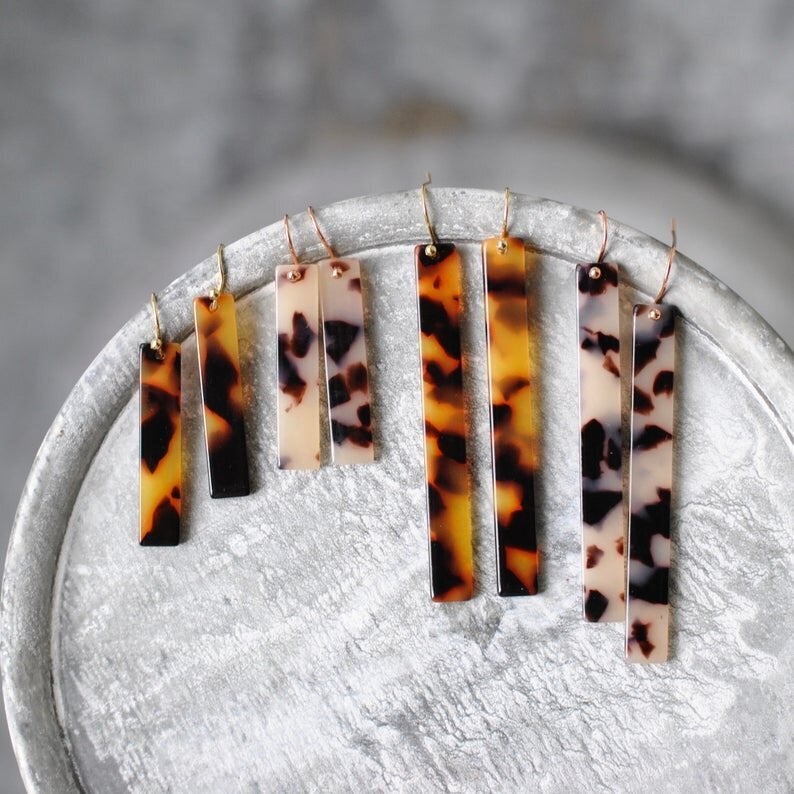 Tortoise Print Ring Nugget Drop Earrings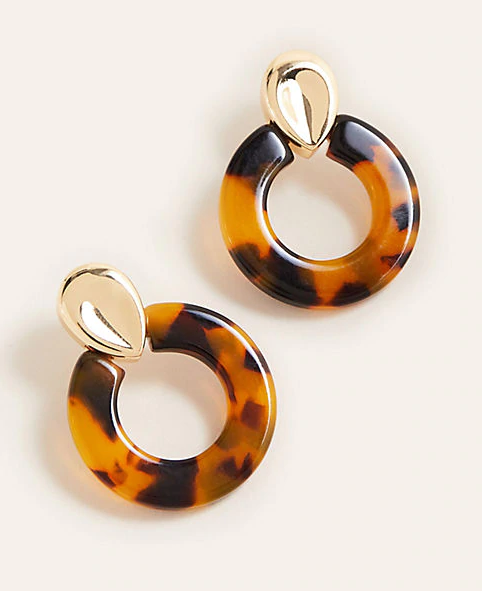 Rectangle Statement Tortoise Earrings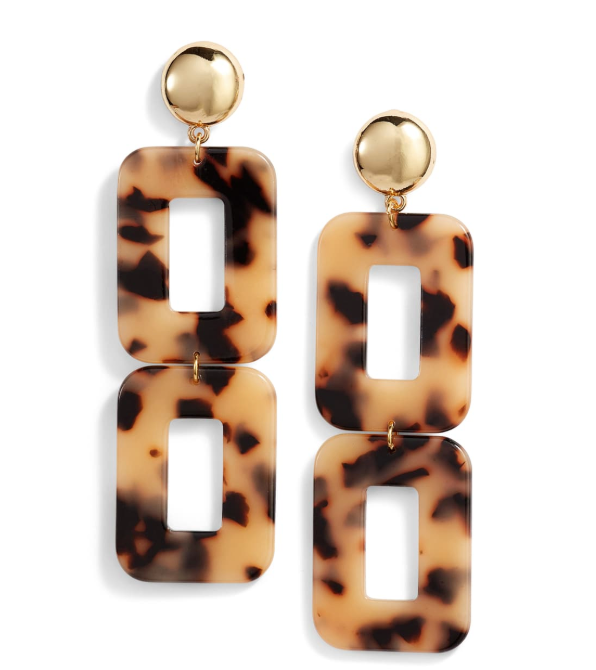 LoyalLook Acrylic Resin Geometric Hoop Earrings (4-pairs)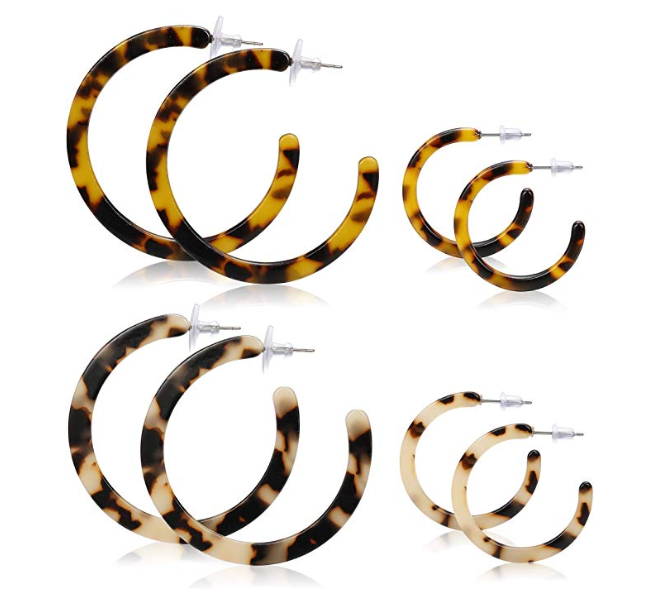 Bohemian Acrylic Geometric Octagon Hoop Earrings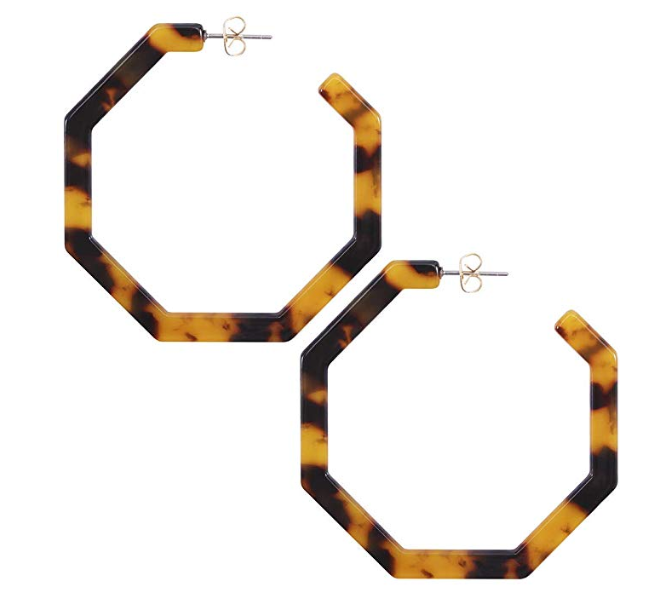 Tortoise Print Stud Earrings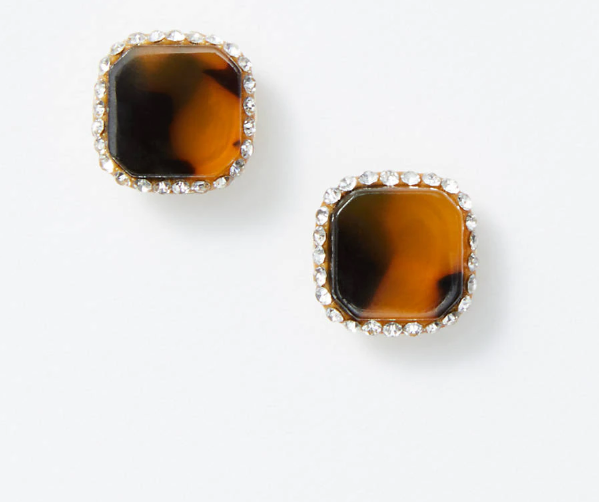 Tatum Tortoise Hoop Earrings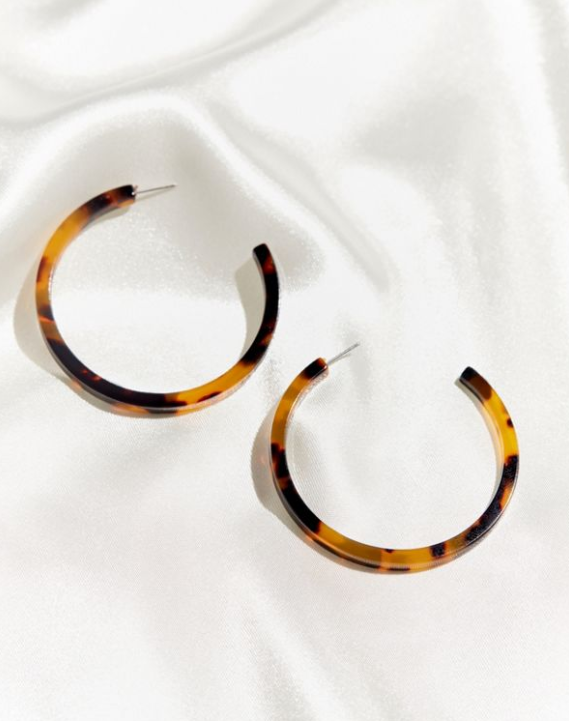 Tortoise Resin Earrings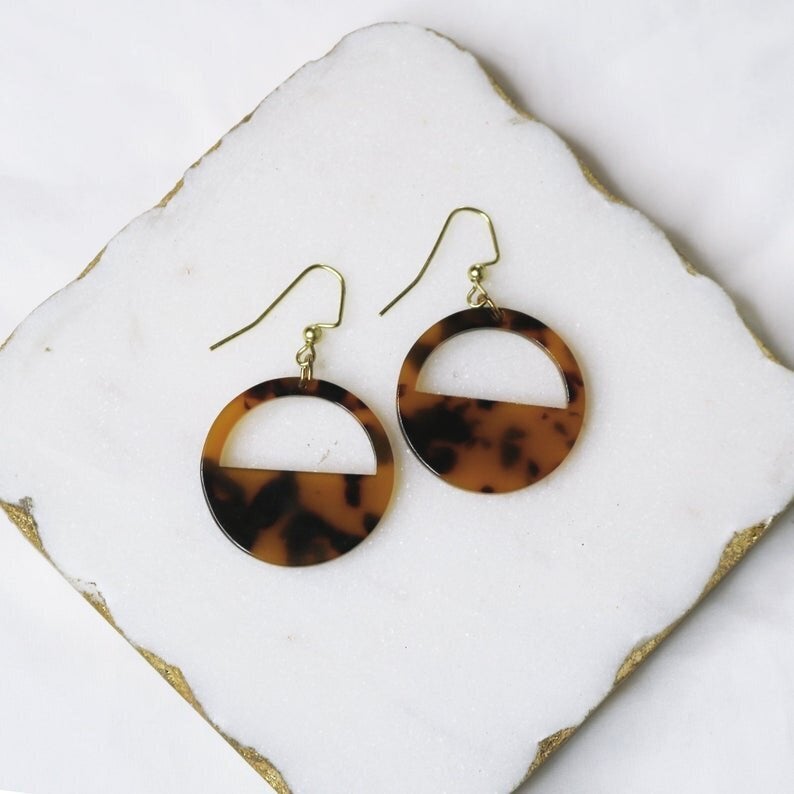 Uniwill Acrylic Tortoise Shell Resin Earrings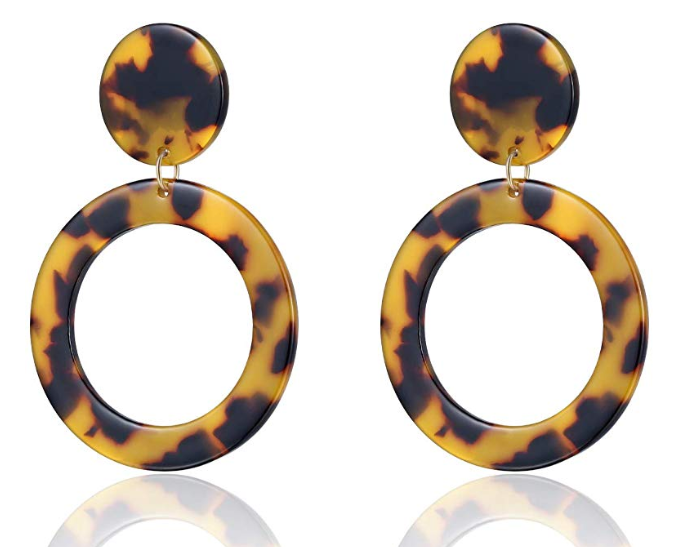 Tortoise Print Hoop Earring Set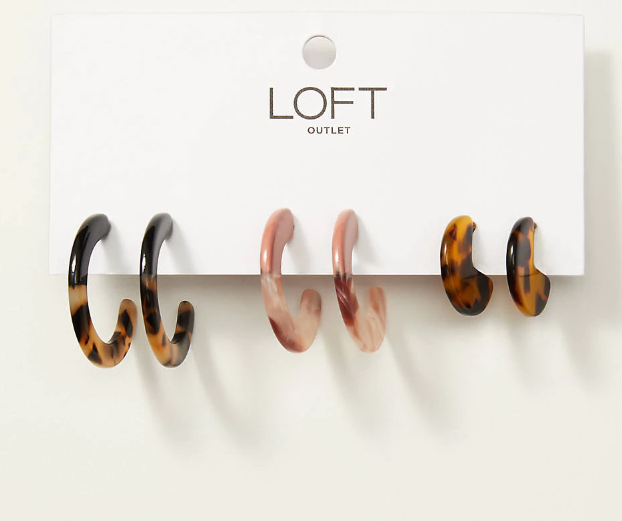 Faidra Resin Drop Earrings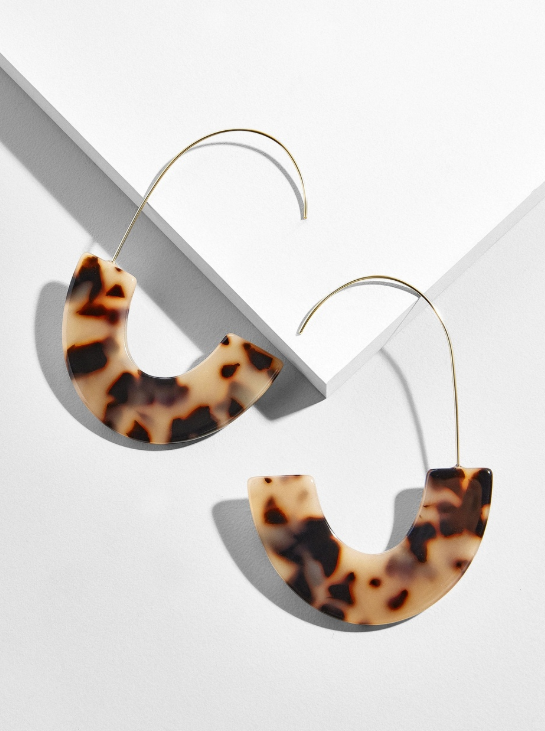 Tortoise Shell Hoop Earrings